About me
Name: Michael
Location: Nashville, TN
E-mail me!
View My Complete Profile
100 Things About Me
My Facebook Profile
My Wish List
Syndicate Big Orange Michael
The Latest News on the Vols
Also For Your Reading Pleasure
The Rocky Top Brigade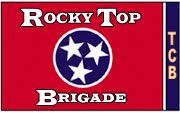 For Your Listening Pleasure (Podcasts)
Slice of SciFi
PodCulture
Two Insane Fans: The Statler and Waldorf of Doctor Who commentaries
Archives
04/01/2004 - 05/01/2004
05/01/2004 - 06/01/2004
06/01/2004 - 07/01/2004
07/01/2004 - 08/01/2004
08/01/2004 - 09/01/2004
09/01/2004 - 10/01/2004
10/01/2004 - 11/01/2004
11/01/2004 - 12/01/2004
12/01/2004 - 01/01/2005
01/01/2005 - 02/01/2005
02/01/2005 - 03/01/2005
03/01/2005 - 04/01/2005
04/01/2005 - 05/01/2005
05/01/2005 - 06/01/2005
06/01/2005 - 07/01/2005
07/01/2005 - 08/01/2005
08/01/2005 - 09/01/2005
09/01/2005 - 10/01/2005
10/01/2005 - 11/01/2005
11/01/2005 - 12/01/2005
12/01/2005 - 01/01/2006
01/01/2006 - 02/01/2006
02/01/2006 - 03/01/2006
03/01/2006 - 04/01/2006
04/01/2006 - 05/01/2006
05/01/2006 - 06/01/2006
06/01/2006 - 07/01/2006
07/01/2006 - 08/01/2006
08/01/2006 - 09/01/2006
09/01/2006 - 10/01/2006
10/01/2006 - 11/01/2006
11/01/2006 - 12/01/2006
12/01/2006 - 01/01/2007
01/01/2007 - 02/01/2007
02/01/2007 - 03/01/2007
03/01/2007 - 04/01/2007
04/01/2007 - 05/01/2007
05/01/2007 - 06/01/2007
06/01/2007 - 07/01/2007
07/01/2007 - 08/01/2007
08/01/2007 - 09/01/2007
09/01/2007 - 10/01/2007
10/01/2007 - 11/01/2007
11/01/2007 - 12/01/2007
12/01/2007 - 01/01/2008
01/01/2008 - 02/01/2008
02/01/2008 - 03/01/2008
03/01/2008 - 04/01/2008
04/01/2008 - 05/01/2008
05/01/2008 - 06/01/2008
06/01/2008 - 07/01/2008
07/01/2008 - 08/01/2008
08/01/2008 - 09/01/2008
09/01/2008 - 10/01/2008
10/01/2008 - 11/01/2008
11/01/2008 - 12/01/2008
12/01/2008 - 01/01/2009
01/01/2009 - 02/01/2009
02/01/2009 - 03/01/2009
03/01/2009 - 04/01/2009
04/01/2009 - 05/01/2009
05/01/2009 - 06/01/2009
06/01/2009 - 07/01/2009
07/01/2009 - 08/01/2009
08/01/2009 - 09/01/2009
09/01/2009 - 10/01/2009
10/01/2009 - 11/01/2009
11/01/2009 - 12/01/2009
12/01/2009 - 01/01/2010
01/01/2010 - 02/01/2010
02/01/2010 - 03/01/2010
03/01/2010 - 04/01/2010
04/01/2010 - 05/01/2010
05/01/2010 - 06/01/2010
06/01/2010 - 07/01/2010
07/01/2010 - 08/01/2010
08/01/2010 - 09/01/2010
09/01/2010 - 10/01/2010
10/01/2010 - 11/01/2010
11/01/2010 - 12/01/2010
12/01/2010 - 01/01/2011
01/01/2011 - 02/01/2011
02/01/2011 - 03/01/2011
03/01/2011 - 04/01/2011
04/01/2011 - 05/01/2011
05/01/2011 - 06/01/2011
06/01/2011 - 07/01/2011
07/01/2011 - 08/01/2011
08/01/2011 - 09/01/2011
09/01/2011 - 10/01/2011
10/01/2011 - 11/01/2011
11/01/2011 - 12/01/2011
12/01/2011 - 01/01/2012
01/01/2012 - 02/01/2012
02/01/2012 - 03/01/2012
03/01/2012 - 04/01/2012
04/01/2012 - 05/01/2012
05/01/2012 - 06/01/2012
06/01/2012 - 07/01/2012
07/01/2012 - 08/01/2012
08/01/2012 - 09/01/2012
09/01/2012 - 10/01/2012
08/01/2013 - 09/01/2013
10/01/2017 - 11/01/2017
11/01/2017 - 12/01/2017
I'm on the horns of a dilemma when it comes to who I want to pull for in tomorrow night's Patriots vs Giants game. Being a lifetime Redskins' fan, it's hard to pull for the Giants for any reason since they're divisional rivals. But then again, my intense dislike for the Patriots knows no end. I can't stand those guys.
I've been pulling against them all year as they move closer and closer to their perfect season. They should have lost a few weeks ago to the Ravens and ended all this speculation on whether or not they can go undefeated. It's not that I have a lot of love for the '72 Dolphins (they beat my Redskins in the Super Bowl even though I wasn't around yet....), it's just that I can't stand the Patriots and I'm about to vomit from all the media hype surrounding this team.
Why do I despise the Patriots so?
Well, first up you've got Tom Brady who while he's a great football player is too much of a player off the field. We're talking about a guy who has kids by two different women and pretty much has little or no contact or interaction with the first one. Oh sure, he set up a college fund for the first one, but it's not like he can't afford it. Sure he fathered the kid, but he's not a dad. And the way he's held up as some golden boy and this is glossed over just makes me dislike him all the more. You don't hear this kind of crap about a real stand-up guy on and off the field like, say, Peyton Manning.
And any team that plays dirty like the Patriots does and goes out of their way to get Randy Moss...you lose my respect there.
But where the Pats lose my respect the most is in their head coach. For one thing, he's a cheater. Spy-gate showed that and, in my mind, it taints the entire record of the Bill Belachick era in New England. Second of all, the guy has no class. Last year, the Pats were up on the Titans in the final game of the year and Belachick inserted Vinnie Testaverde to get a meaningless toughdown for some stupid record of Testaverde getting a TD in every season since he replaced Moses as starter. Even if weren't against my second-favorite team, I'd still find it dispicable. You don't see a classy coach like, say Joe Gibbs doing stuff like that. And then there's the way Belachick has run up scores this year--going for it on fourth and inches in your territory or inside your own twenty when you're up by double digits. Leaving Tom Brady and the starters in long after the game is clearly won. It make me wish that some linebacker would come in and knock Brady out of the game just to see Belachick get his comeuppance.
But it looks like the team will go undefeated in the regular season. Apparently the Giants are going to roll over--Brady even told them they should (how I'd love to see the defensive starters play just long enough to introduce him to the turf a few times...)--and basically give the Pats the game. How much you wanna bet Belachick leaves his starters in the whole game?
Anyway, what I want to see is the Pats go undefeated and then lose in their first playoff game. Should the Titans make it in and win the first game, they'd go to New England. If that happened and the Titans won, you'd not be able to wipe the smirk off my face for weeks. Especially if Albert Haynesworth got to pressure and/or sack Tom Brady a dozen or so times....that'd be awesome!
UPDATE
: And here's just one more reason the Pats are thugs and punks and have no respect for the rest of the league. It's rare I say anything complimentary about the Dallas Cowboys, but at least the Cowboys have the class to wear a 21 on their helmets to honor Sean Taylor, who was shot and killed a little over a month ago. For those of you who don't know, Taylor played for the Redskins, who are the big rival to the Cowboys. But yet the Cowboys as a team have enough class and respect to honor Taylor, unlike the Pats who can't be bothered. Another reason to hate this team and organization.
Labels: football
posted by
Michael Hickerson
at
12/28/2007 06:29:00 PM
|
|


Ah, the Tennessean...you have to love it, don't you?

Especially resident UT hater Joe Biddle who rarely lets facts get in the way of a good story.

Yesterday's column was critical of the UT football team for having six players declared academically ineligible for the Outback Bowl. Now, I will be the first to admit that this is pretty embarrassing and a definite black mark on the UT program. It's a shame these young men who are being given this incredible opportunity for an education aren't taking advantage of it.

Biddle is quick to assign blame for it, of course. Well, let's read and find out...

Blame the athletes

First, you blame the athletes. They knew they weren't getting the job done in the classroom. They selfishly ignored the rules at the expense of their teammates.

Second, UT built a state of the art academic support building. Anyone working there monitoring football players' class attendance? Anyone monitoring their mid-term progress? Anyone talking to their teachers to see who was having trouble?

If not, why not?

Third, blame the assistant coaches. They are with these young men every day, hours at a time. Surely, they talk about things other than football. They should be talking about life skills, academic responsibilities, avoiding trouble by making sound decisions.

Fourth and foremost, this one belongs to Fulmer. This is his ship and it is no stranger to rough waters.

On Fulmer's watch

It's an indictment of the school to have six scholarship football players fail to pass enough semester hours. They are given free tuition, free books, free tutors, free meals and a free place to live. Is asking them to pass minimum requirements too much?

Where were the red flags? Where were the checks and balances? Is the current system flawed? If so, fix it. Put some teeth in it. Cutting corners applies off the field as well as on the field. It will get you beat every time.

Lucas Taylor reportedly passed enough hours to remain eligible, but was nailed by a new NCAA policy that went into effect this fall. Again, anyone make Taylor aware of the rule?

So the Vols who do the right things will now play Wisconsin on New Year's Day with one arm tied behind them — because a few selfish players and adults monitoring them weren't doing their job.

Athletics Director Mike Hamilton has stated he will give Fulmer an extension and probably a raise for this season's progress.

What a mistake it would be.
It's at this point that Biddle writes not from what he knows or has bothered to research. If he had bothered to spent five seconds looking at the facts here instead of rushing to blame UT and Fulmer for every thing that goes wrong, he'd learn some things. In the old days, coaches were able to keep up with players during the semester by talking to their professors, academic advisors, etc. However, with new NCAA rules, they can't do this and have as much of a hands-on approach to making sure the kids are in class, doing what they need to do to get their education.

But this little nugget of truth and wisdom doesn't enter Biddle's radar, of course. All you have to do is listen to him on the radio and read his columns to know he hates UT. Why I'm not sure. We must have wronged him somehow in the past and so he whips out his ax to grind at every chance. And the sad part is that if you don't know any better, you'd think he had a valid, legitimate point.

But he doesn't. He's just blowing hot air. And proving to the world once again that he's an ass...

Labels: tennessee football



posted by Michael Hickerson at 12/23/2007 06:36:00 PM | |


With the Bungles taking care of business earlier in the day, the door is now open for the Titans to make the playoffs.

It's simple--win and they're in, starting today with the hapless Jets who were undefeated in Music City going into today's game.

I've got to say the Titans looked a bit lethargic on offense today. Defensively, it's what we've come to expect all year--big plays when needed including six sacks to welcome home Tennessee-native Chad Pennington (he plays for a New York team, so it's OK...). After a great week last week, Vince Young looked a bit addled in the pocket at times, much to my disappointment. And I have to admit that up by four with three or so minutes to go and the Jets with the ball, I began to have flashbacks of the San Diego debacle two weeks ago.

Thankfully, today the Titans held on to win, keeping hope for the playoffs alive. Next week, if we can beat the Colts, we're in.

Which brings up an interesting question. Outside of the Patriots, the Titans have played the Colts the toughest the past few years. So, while the Colts have locked up all they can lock up for the playoffs, will they rest their starters? The game is meaningless to them....except, they could eliminate the possibility of facing a team that has given them fits time and again the past several years. Would the Colts play the starters enough to win the game and eliminate a divisional rival? It's an interesting question and I'll bet one they ponder this week.

All that said, our playoff destiny is in our hands. Thank you Cincinnati for knocking off the Browns. Now we've got to get ready for next week. Because for the Titans the playoffs have already started....

posted by Michael Hickerson at 12/23/2007 06:27:00 PM | |


Barry tagged me for this Christmas-themed meme. Here's how it works...

1. Link to the person that tagged you, and post the rules on your blog.
2. Share Christmas facts about yourself.
3. Tag seven random people at the end of your post, and include links to their blogs.
4. Let each person know that they have been tagged by leaving a comment on their blog.

Welcome to the Christmas edition of "Getting to Know Your Friends."



1. Wrapping or gift bags?




For anyone but my niece and nephew, I prefer the gift bags. For those two, they love tearing the paper off present and how can Uncle Michael not spoil them?!?





2. Real or artificial tree?




Allergic to real trees, so artificial.





3. When do you put up the tree?




Usually around Thanksgiving weekend.





4. When do you take the tree down?




After UT plays in their bowl game....





5. Do you like egg nog?




Like beer, I like good egg nog. I mean, if you're going to have some, it should be good, right?





6. Favorite gift received as a child?




I got an Atari 2600 back in the third grade. I used to play it for hours...esp. the Pac-Man for Atari that I save up my allowance to buy.





7. Do you have a nativity scene?


No, I don't...I need to get one.



8. Worst Christmas gift you ever received?




Well, a couple of years ago, I was taking part in a Dirty Santa thing at work. And someone literally cleaned out their stinkin' closet and gave me a Richard Simmons vinyl album. WORST...GIFT...EVER. Why you ask? Because half the fun of Dirty Santa is having things people will want to steal and the wackiness that ensues...at that point, it was game over for me.





9. Mail or email Christmas cards?


A bit of both.



10. Favorite Christmas Movie?


There can be only one great Christmas movie--"Christmas Vacation."



11. When do you start shopping for Christmas?




I've been shopping since August. I tend to start looking around to find good gifts that I think people will like.





12. Favorite thing to eat at Christmas?




Fruit-cake cookies. Or maybe sausage balls. Or maybe cookies....OK, I love just about all the food that comes out around Christmas.





13. Clear lights or colored on the tree?




Colored.





14. Favorite Christmas song(s)?




"Carol of the Bells" played by a handbell choir.





15. Travel at Christmas or stay home?


Since my family lives close to me, I stay at home...



16. Can you name all of Santa's reindeer?




Dasher, Dancer, Prancer, Vixen, Comet, Cupid, Donner, Blitzen. And Rudolph.





17. Angel on the tree top or a star?




Angel





18. Open the presents Christmas Eve or Christmas Morning?




My sister and I have exchanged our gifts to each other on Christmas Eve since she was born. Other than that, we open gifts on Christmas morning.





19. Most annoying thing about this time of year?




The insane crowds at Wal-Mart....





20. Do you decorate your tree in any specific theme or color?




I have ornaments for my favorite sports teams--UT, Redskins, Titans. I also have an extensive collection of Star Trek ornaments.





21. What do you leave for Santa?




Cookies and milk. And a carrot for one of the other reindeer besides Rudolph.





22. Least favorite holiday song?




None...I enjoy all of them.





23. Favorite ornament?




New favorite: My niece made an angel for my tree this year with my favorite colors--orange and white. She picked the colors she knew Uncle Michael would like....





24. Family tradition?


Christmas Eve service together, my mom has an advent calendar that is a tree with ornaments that you put on one a day until Christmas.



25. Ever been to Midnight Mass or late-night Christmas Even services?


Yes, I have....to hear my brother-in-law sing.

Now, I'm supposed to tag some people to play. Well, it's pretty close to Christmas, so I won't tag anyone. But if you want to play, please do so.

posted by Michael Hickerson at 12/22/2007 04:54:00 PM | |


Today's entries comes from my favorite old time radio show,

The Great Gildersleeve.



Gildersleeve was one of the first spin-offs in radio history. A recurring character on the

Fiber McGee and Molly Show

, Throckmorton P. Gildersleeve got his own show in the early 40s when he moved to Springfield to care for his nephew Marjorie and his nephew, Leroy. Over the next several years, Gildersleeve would become water commissioner of the town and have a series of romantic escapades with various single women in town, the biggest and most prominent being Leela Ransom, the southern widow who lived next door.

If made today,

Gildersleeve

would be labeled a "dramedy." It was one of the first OTR shows I was exposed to and it's a favorite. And to celebrate, here are three Christmas episodes. First up, Gildy decides to have friends over to carol at his place.

Great Gildersleeve - Christmas Caroling at Home

Next up are two Christmas episodes that go together. In both of them, Gildy's nephew Leroy wants a model airplane for Christmas.

Great Gildersleeve - Christmas Shopping

Great Gildersleeve - Christmas Puppy

The last two are some of my favorite OTR Christmas shows. Enjoy!

Labels: OTR Christmas



posted by Michael Hickerson at 12/22/2007 04:45:00 PM | |


Sorry about the delay, but life was a bit packed with Christmas cheer there for a couple of days.

I'll make it up to you with three Christmas-themed episodes of one of my favorite comedies, The Jack Benny Show.

Jack Benny - Christmas Shopping for Perfume (1939)

Jack Benny - Christmas Party at Jack's House (1939)

Jack Benny - Christmas Shopping (1944)

Labels: OTR Christmas



posted by Michael Hickerson at 12/20/2007 01:22:00 PM | |


While I'm happy for David Cutcliffe that he got another chance at being a head coach (after the stupidity of Ole Miss running him out of town for winning games and going to bowl games), I have to admit I'm curious to see who the Big Orange will hire to replace him.

Today's Metro Pulse has a column by Knoxville radio "host" Tony B that speculates on what Tennessee needs in our next offensive coordinator.

Ask yourself this: What do power teams do on third or fourth and short? Run, right? So obviously the Vols aren't a power team. What do Colts-style no-huddle offenses do to the middle of the field? Attack it, right? So I guess that rules this out. Point is, you can't tell me what Tennessee was offensively under Cutcliffe because they don't even know.

It's time to answer that question. The next hire needs to be someone committed to core principles and adept enough to carry them out. This is an age where offensive philosophies are winning football games. People laughed when Florida hired Urban Meyer and his spread offense. The experts said it would never work in the SEC. Aforementioned Auburn is so committed to the spread that they fired Al Borges and replaced him with former UK assistant Tony Franklin, who runs a fast-break spread. It's time for Tennessee to get current. Whatever that means.
Should be an interesting off-season, to say the least....

Labels: tennessee football



posted by Michael Hickerson at 12/20/2007 08:15:00 AM | |


Making up for missing yesterday, here are days five and six of the 12 Days of OTR Christmas.

Today's entries come from one one series--The George Burns and Gracie Allen Show.

The series started out as a standard radio comedy with George and Gracie as ringleaders to a cast of wacky characters. While the show did OK, it wasn't until George and the writers hatched upon a brilliant idea that it became what it's most remembered for--a sitcom about married life. Burns and Allen were the first situational comedy with the leads married on the show.

Of course, there were other hallmarks, such as Gracie's illogical logic, George's desire to sing even though he couldn't carry a tune and Gracie's blind devotion and love for George. The show also used a lot of double entendres for some (for the time) risque material.

So, here are two shows from the series. The first finds George and Gracie trying to mail Christmas packages.

Burns and Allen - Mailing Christmas Packages

The second is an interesting one. Gracie is ill and can't do the show, so Jane Wyman takes over her part that evening. For me, it's one of those things where you can hear how there are just some roles meant to be played by only one person...and in this case, the character of Gracie. But it's still fun and it's something different.

Burns and Allen - Gracie's Christmas Party

Labels: OTR Christmas



posted by Michael Hickerson at 12/17/2007 05:59:00 PM | |


A bit of comedy to liven up your Christmas with two of the masters of old radio comedy, Bud Abbott and Lou Costello.

Yes, there were good in their movies and TV show, but I think think they were at their best on the radio.

Abbott and Costello - Christmas Shopping

Labels: OTR Christmas



posted by Michael Hickerson at 12/15/2007 05:02:00 PM | |


Today's OTR Christmas-themed episode comes from the popular "The Bickersons" radio show. The show featured the fictional couple of John and Blanch Bickerson who, well, bickered. The arguments usually began over John's snoring and went from there. This one doesn't start there, but it's still fun.

The Bickersons - Christmas Presents

Labels: OTR Christmas



posted by Michael Hickerson at 12/14/2007 08:11:00 PM | |




"It's not going in our yard, Russ....it's going in our living room."



And, of course, the famous lighting the house scene.

posted by Michael Hickerson at 12/13/2007 07:49:00 PM | |


Today's entry is an episode of the Lux Radio Theater that didn't air during the holiday season but it's a broadcast of a Christmas favorite,

It's A Wonderful Life

.

The episode is only half an hour long and it does a pretty good job of telling the high points of the movie. One of my favorite parts is the Elmer Fudd-like voice for Clarence the angel.

So, here's the link for the show. Enjoy!

Labels: OTR Christmas



posted by Michael Hickerson at 12/13/2007 01:51:00 PM | |


I'm a big fan of old time radio shows.

When I lived near Washington D.C., I tuned in regularly to the Big Broadcast on Sunday evenings. The show ran (as close to possible) full runs of classic shows as well as an hour of requests. Each year leading up to Christmas, we'd hear a variety of Christmas-themed shows in the request hour.

Today, I thought I'd do a countdown of the 12 days of Christmas with some of the Christmas-themed episodes of various old time radio shows I enjoy and listen to this time of year. I figured I'd start off with an interesting classic from the show, "Suspense." It's called 'Out for Christmas' and it stars Raymond Burr (better known to most as TV's Perry Mason).

http://www.megaupload.com/?d=UD0CTBHG

Click on the link and you should be able to download at no charge. Also, don't worry about men in dark suits showing up at your place for downloading the episode. Most OTR shows had the copyrights run out several years ago and are free to share on the web.

Enjoy and tune in tomorrow for the next installment.

Labels: OTR Christmas



posted by Michael Hickerson at 12/12/2007 09:13:00 AM | |


I'm terribly behind on my memes. Several of you have tagged me in the last six or eight months and I've not been terribly timely in my playing along. I blame global warming...

I'm kidding, folks.

Anyway, I'm attempting to catch up a bit here. Scout tagged me to play along in the seven random things about yourself meme. The rules are as follows:


Rules for the game include:

1) Link to the person that tagged you, and post the rules on your blog.
2) Share 7 facts about yourself.
3) Tag 7 random people at the end of your post, and include links to their blogs.
4) Let each person know that they have been tagged by leaving a comment on their blog.

Here we go...

1.

Christmas Vacation

is, by far, the greatest Christmas movie EVER made. Seriously. I've seen it every year since it came out in theaters and could probably recite most of it verbatim of you, if you want. Not that I'm sure anyone really wants this to happen, mind you. It tends to not break the ice at holiday gatherings.
2. I had my Christmas shopping done before the calendar turned over to December this year.
3. My favorite Christmas cookies are fruitcake cookies.
4. I'm really into

Journeyman

right now. May be the best new show of the fall and it's probably gone after next week. At least they'll get to wrap it up.
5. I'm wary about the upcoming season of

Doctor Who

. This is the first time since the show came back that I've felt like this. Dear heavens, am I becoming the bitter, cynical

Doctor Who

fan?!?
6. I love Sixpence None the Richer's cover of "You're a Mean One, Mr. Grinch." I could listen to it on repeat for hours at time.
7. I'm psyched about UT's men basketball season....I mean, it's close to the levels of excitement and joy I have about football season.

So, I'm supposed to tag seven people to play along. However, since I've taken so long to get around to it, I'll leave it up to any of you who want to play along.

Labels: memes



posted by Michael Hickerson at 12/11/2007 08:14:00 PM | |


Dear Mr. Merryman,

Can I call you Shawn?

Shawn, I understand you're a bit upset that you got injured in Sunday's game against the Titans. I also understand that you believe the Titans coaches and players targeted you for retribution after you took a cheap shot at our franchise quarterback.

Can I please ask you to quit your whining? First of all, you guys got the win and the way you got it should be satisfying enough for you. Second of all, it's hard to feel much sympathy for a guy who does his own little dance on every play. I can see a sack getting a celebration, but a cheap shot away from the ball--yeah, not so much. Finally, I can't believe that the Titans would within three plays put this "hit" out on you. Could it be that Jeff Fisher and the Titans offensive staff decided to challenge the players to block better and not allow you to take any more cheap hits on Vince Young?

Oh, of course not. I forgot--it's all about you.

Well, Shawn, last time I checked, you've been having a decent season. Not as great as you played before that four-game suspension last year for using steroids.

Oh wait, you probably wish we'd all forget that, don't you.

Anyways, that's all I really had to say. In closing, I ask that you put a sock in it and move on.

Sincerely,
Big Orange Michael

posted by Michael Hickerson at 12/11/2007 07:59:00 PM | |


For three and a half quarters, LP Field was electric today. The Titans were dominating, the fans were into it and the game had a playoff-like atmosphere. It was an exciting game and when the Titans went up by two touchdowns early in the fourth quarter, it looked like we'd be walking away with a hard fought win against a great team. Not just a win, but one in which the defense had been dominant.

And then 20-unanswered points later, I can only scratch my head in disbelief and go--what in the world happened?!?

It'd be easy to blame the poor officiating in the final two minutes. I could go on for pages about how the "catch" on 4th down by the Chargers wasn't a catch. And that review showed it. And that the officials have to be blind to not see that and overturn a bad call. I could say all that, but I won't.

I could also point out that on our last drive, we should have caught the ball and held on, pretty much ending the game. Or I could point out that our defense gave us opportunity after opportunity that we failed to do anything with on offense in the first half. Or I could point out that had we made that missed, chip-shot field goal, we'd've won by three.

But I won't. Instead, I'll just hang my head, sigh heavily and lament that we snatched defeat from the jaws of victory.

Oh well, on the bright side, I had really good seats at the game that didn't cost me a dime. So, that's good...

Labels: Titans



posted by Michael Hickerson at 12/09/2007 04:21:00 PM | |


It's been a decade since ABC and ESPN rendered the Heisman a meaningless award, so I'm not shocked that the award would continue to lose luster again this evening with Tim Tebow winning it.

They should just call it the "Who ESPN wants to win it" award and be done with it...at least it would be more honest.

posted by Michael Hickerson at 12/08/2007 09:01:00 PM | |



DCP_3828
Originally uploaded by bigorangemichael

What better way to spend a Friday evening than getting a little culture with live, musical theater?

My niece's school put on a production of Cinderella last night and there was nothing that was going to keep Uncle Michael away. My niece was one of the townspeople, singing in a couple of numbers, doing some dancing and making a couple of costume changes during the course of the play.

Of course, everyone in the play did a great job, though I will admit that I was paying a lot more attention to one particular actress over everyone else. She did a great job and I made sure to tell her after the play. I hope she heard me among all the other accolades from her parents and grandparents as well as getting flowers.

Really no better way to spend a Friday evening.


posted by Michael Hickerson at 12/08/2007 02:49:00 PM | |


So, who'd win the showdown between Captain James T. Kirk and Arthur "The Fonz" Fonzarelli?

That's what Something Old, Something New debates with the winner being...well, go read it and find out.

posted by Michael Hickerson at 12/04/2007 07:20:00 AM | |


The losing streak is (finally) over.

After a lackluster effort last week, it was good to see the Titans plan a solid second half this week against the Houston Texans. I was glad to see the team use a vertical passing game for a change, with a long throw by Vince Young for a touchdown.

The officiating, on the other hand, was terrible. One huge glaring mistake--asking the Texan receiver if he caught the ball. Gee, ref, what do you think the guys is going to say. "Oh no, sir. I didn't catch the ball on a bounce." Then in the fourth quarter, Sage Rosenfeld's arm wasn't moving forward as the Titans knock the ball out and Bullock runs it back for a TD. Only for them to decide that the play was dead....but no whistle. Terrible, terrible officiating guys.

But the good news--we won. And it was a solid win. We need to win out to control our own destiny. This is a great first step.

Labels: Titans



posted by Michael Hickerson at 12/02/2007 04:19:00 PM | |


The curse of the top spots in the BCS poll continued last night with Pitt upsetting West Virginia and Oklahoma defeating Missouri for a second time this year.

Part of me had to laugh when I heard Pitt had won. There were so many "experts" who said that Pitt had no shot and that West Virginia would run them out. I have to admit that I loved hearing that West Virginia blew their shot to play for it all. Kind of fitting and congratulations to Pitt.

Meanwhile, now the debate comes up as to who should play for it. If you go by the poll last week, Ohio State and Georgia would move up. And neither team is deserving.

Ohio State plays in a sorry conference. Vanderbilt could be undefeated in the Big 10.

Georgia doesn't deserve a shot. They didn't even win the SEC Championship. They didn't even go to the game.

I'm not sure who I'd put in the title game right now--but I do know who I wouldn't.

Labels: football



posted by Michael Hickerson at 12/02/2007 09:07:00 AM | |


Tennessee had their chances in this one, only to see them thrown away on two bad throws by Eric Ainge. One bad throw gives LSU a free TD and the other caps off any chance the Vols had to win the game. Honorable mention for the loss--Daniel Lincoln's choking under pressure and missing two field goals in the game. He makes those and as we're only down by one as we start our last drive. Ainge might not have to force the ball in and instead play for a game-winning field goal. Instead, we drop to 2-3 in SEC Championship games and having not won one in nine years.

Of course, it wasn't helped that LSU was helped and cheating. Helped by a couple of non-calls, esp. a pass interference with their guy having two hands in the back and shoving a receiver. And cheating by continuing to keep Ryan Perrilioux in the game while bleeding. I believe the rules state that if you can't stop the blood, he has to come out. And I call soaking through the bandages still bleeding openly. That's why they had everyone around him on the sidelines when they'd work on him. CBS arrogantly assumed that it was to keep them out of it, but it was so hide the condition from officials who might make him come out of the game. Beyond the cheating, shouldn't we think about the player here. If he's bleeding that much, he needs stitches and medical attention. Glad to see where Les Miles concerns are--not with his players obviously.

Speaking of CBS, I thought maybe just maybe we might get some better coverage this week with the A-team there.

That's what I get for assuming...

Dear heavens, I thought the freakin' Tim Tebow love was terrible. But I guess with no Tebow, we had to have someone to love and this week it was Ryan Perrilioux. And the bias showed even in the choice of words. When talking about Ainge for a few minutes, they said Ainge would have to "steal" and SEC Championship. Never mind that he and his team earned their way there by winning out and that he lead them there. Oh no, he had to "steal" a win in this one. He couldn't earn it because, well, he's not Tim Tebow or Ryan Perilioux.

I expected something close to a professionally called game from you CBS, but once again I was sorely disappointed. Your pictures of the game are nice to look at...too bad the words covering the game weren't. Well, the pictures were nice for the most part except when you had technical difficulties when...wait for it...Tennessee had the ball. Of course. I expect nothing less from you now than a complete lack of professionalism when you cover games. That doesn't mean I'll let it go.

Labels: tennessee football



posted by Michael Hickerson at 12/01/2007 07:00:00 PM | |


Today's the day--the Vols square off against LSU for the SEC Championship.

I'm a bit nervous because I've heard a lot of pundits saying the Vols have a great chance to win this game and even a few picking us to win. I guess I prefer the role of underdog in a game like this, though I'm confident the Vols can win the game.

How you ask? Score more points that LSU, of course.

(I'll be here all week, folks...tip your server).

There are a few factors that play in the favor of Tennessee. The potential shuffle of the coaching staff at LSU could be a distraction for them. Also, LSU isn't the same team that started the season with a dominant, overpowering defense (just ask Arkansas). And I could see the Tigers having a huge letdown since they've been to the top of the polls twice only to see their hopes of a national title slip away. Plus it seems that in the new century, UT and LSU have traded wins. They win one, we win one....so by my figuring, it's our turn to win.

The thing I most worry about with UT is whether or not we can play a complete game. We've really only had one all year against Georgia. We got up early, they tried to make a comeback in the second half and we answered and shut that down. If we get up early on LSU, we need to keep the pedal to the metal all game long and bury them. We've seen two near losses due to comebacks this year and I'm not sure I can take another gazillion-overtime game.

That said, it should be a great game and I'm excited and ready for it.



GO BIG ORANGE!!!!!!!!!!!!!!!!!!!!!!!

Labels: tennessee football



posted by Michael Hickerson at 12/01/2007 08:04:00 AM | |

Follow me on Twitter!



Follow me on Twitter!




Recent Comments




Awards



Best Middle Tennessee Blogs
Web Sites I Visit
CrossWalk.com
Daily News Journal
Doctor Who News
Go Vols
Go Titans
The Tennessean
The Tennessean's Titans Coverage
Trek Today
TV Guide On-Line
Washington Post Redskins Coverage
USA Today
2007 Team Schedules
Tennessee Vols
Tennessee Titans
Washington Redskins
Favorite Authors on the Web
Orson Scott Card
Peter David's Blog
Keith R.A. DeCandido's Blog
Neil Gaiman
Elizabeth George
Philip Gulley
Stephen King
Donald Miller
Lisa Samson's Blog
Robert Whitlow
Musical Links
Carolyn Arends
Sherrie Austin
Cherryholmes
Lee Domann
Dust And Ashes
Fleming & John
Sara Groves
Jennifer Knapp
Jars of Clay
Carolyn Dawn Johnson
Cindy Morgan
The Monkees
Nickel Creek
Nothin' Fancy
Rebecca St. James
Ray Stevens
Steep Canyon Rangers
Williams and Clark Expedition
Rhonda Vincent and the Rage
Jaci Velasquez
Blogging Links



<< ? Blogaholics Anonymous # >>

My Blog Chalk

This is my blogchalk:
United States, Tennessee, Smyrna, English, Michael, Male, 31-35, Reading, Swimming laps.


You Are Visitor

Looking For Something Specific?