About me
Name: Michael
Location: Nashville, TN
E-mail me!
View My Complete Profile
100 Things About Me
My Facebook Profile
My Wish List
Syndicate Big Orange Michael
The Latest News on the Vols
Also For Your Reading Pleasure
The Rocky Top Brigade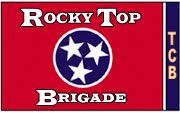 For Your Listening Pleasure (Podcasts)
Slice of SciFi
PodCulture
Two Insane Fans: The Statler and Waldorf of Doctor Who commentaries
Archives
04/01/2004 - 05/01/2004
05/01/2004 - 06/01/2004
06/01/2004 - 07/01/2004
07/01/2004 - 08/01/2004
08/01/2004 - 09/01/2004
09/01/2004 - 10/01/2004
10/01/2004 - 11/01/2004
11/01/2004 - 12/01/2004
12/01/2004 - 01/01/2005
01/01/2005 - 02/01/2005
02/01/2005 - 03/01/2005
03/01/2005 - 04/01/2005
04/01/2005 - 05/01/2005
05/01/2005 - 06/01/2005
06/01/2005 - 07/01/2005
07/01/2005 - 08/01/2005
08/01/2005 - 09/01/2005
09/01/2005 - 10/01/2005
10/01/2005 - 11/01/2005
11/01/2005 - 12/01/2005
12/01/2005 - 01/01/2006
01/01/2006 - 02/01/2006
02/01/2006 - 03/01/2006
03/01/2006 - 04/01/2006
04/01/2006 - 05/01/2006
05/01/2006 - 06/01/2006
06/01/2006 - 07/01/2006
07/01/2006 - 08/01/2006
08/01/2006 - 09/01/2006
09/01/2006 - 10/01/2006
10/01/2006 - 11/01/2006
11/01/2006 - 12/01/2006
12/01/2006 - 01/01/2007
01/01/2007 - 02/01/2007
02/01/2007 - 03/01/2007
03/01/2007 - 04/01/2007
04/01/2007 - 05/01/2007
05/01/2007 - 06/01/2007
06/01/2007 - 07/01/2007
07/01/2007 - 08/01/2007
08/01/2007 - 09/01/2007
09/01/2007 - 10/01/2007
10/01/2007 - 11/01/2007
11/01/2007 - 12/01/2007
12/01/2007 - 01/01/2008
01/01/2008 - 02/01/2008
02/01/2008 - 03/01/2008
03/01/2008 - 04/01/2008
04/01/2008 - 05/01/2008
05/01/2008 - 06/01/2008
06/01/2008 - 07/01/2008
07/01/2008 - 08/01/2008
08/01/2008 - 09/01/2008
09/01/2008 - 10/01/2008
10/01/2008 - 11/01/2008
11/01/2008 - 12/01/2008
12/01/2008 - 01/01/2009
01/01/2009 - 02/01/2009
02/01/2009 - 03/01/2009
03/01/2009 - 04/01/2009
04/01/2009 - 05/01/2009
05/01/2009 - 06/01/2009
06/01/2009 - 07/01/2009
07/01/2009 - 08/01/2009
08/01/2009 - 09/01/2009
09/01/2009 - 10/01/2009
10/01/2009 - 11/01/2009
11/01/2009 - 12/01/2009
12/01/2009 - 01/01/2010
01/01/2010 - 02/01/2010
02/01/2010 - 03/01/2010
03/01/2010 - 04/01/2010
04/01/2010 - 05/01/2010
05/01/2010 - 06/01/2010
06/01/2010 - 07/01/2010
07/01/2010 - 08/01/2010
08/01/2010 - 09/01/2010
09/01/2010 - 10/01/2010
10/01/2010 - 11/01/2010
11/01/2010 - 12/01/2010
12/01/2010 - 01/01/2011
01/01/2011 - 02/01/2011
02/01/2011 - 03/01/2011
03/01/2011 - 04/01/2011
04/01/2011 - 05/01/2011
05/01/2011 - 06/01/2011
06/01/2011 - 07/01/2011
07/01/2011 - 08/01/2011
08/01/2011 - 09/01/2011
09/01/2011 - 10/01/2011
10/01/2011 - 11/01/2011
11/01/2011 - 12/01/2011
12/01/2011 - 01/01/2012
01/01/2012 - 02/01/2012
02/01/2012 - 03/01/2012
03/01/2012 - 04/01/2012
04/01/2012 - 05/01/2012
05/01/2012 - 06/01/2012
06/01/2012 - 07/01/2012
07/01/2012 - 08/01/2012
08/01/2012 - 09/01/2012
09/01/2012 - 10/01/2012
08/01/2013 - 09/01/2013
10/01/2017 - 11/01/2017
11/01/2017 - 12/01/2017
It's all about expectations.
Back in early January, I lamented that as far as men's basketball season was concerned, it was over for Tennessee. Four players had been arrested and were suspended from the team as an investigation into the allegations began. Since it was four big name contributors, I figure we were done and we could say farewell to any aspirations of going to the NIT, much less the Big Dance.
Then, we beat Kansas at home and I felt a glimmer of hope.
As the season went along, the storyline became more and more about how Bruce "I Am A Legend At Tennessee Now" Pearl did one of his best coaching jobs EVER to not only keep the team together, but also winning. Pearl did the right thing in dismissing Tyler Smith from the team, risking his long-term future at Tennessee to do what was right for Smith and UT. (Ask yourself this: had that happened to John Wall at UK, would Calipari have dismissed him or made him sit the bench for any length of time? The answer is probably not).
As the tournament came around, once again the Vols were slighted by the committee but showed resiliency in a first round win, blew out Ohio and then got past a huge obstacle in Ohio State Friday night to get to the Elite Eight. For the first time ever.
Today, they had their chance to go to the Final Four and were a few seconds and a couple of missed free throws away from pulling off what on January 1 I and a lot of other Tennessee fans and experts thought was impossible. This year's team went where no Tennessee team has gone before and they did it with against huge odds stacked against them. Watching them play today, I was proud and excited. I left for joy as they came out hot, I cringed as Michigan State came back, I was on my knees in agony as the final minute of the game unfolded. Would I have liked to win and advance? Yes....dear heavens yes.
We were so close...so very, very close.
It's a special thing and while we have a great class coming in next year, there are no guarantees we'll get back to the Elite Eight.
For now, I feel like I did when the football team lost to Alabama last year. But as I think back on the season and look back at where we got and how we got there, I'm proud to be a Volunteer fan. I wear the orange and white a lot and most people who know me will tell you I wear orange tinted glasses to see the world. But while the defeat stings for now, I feel proud of what this team did this year. To think that a team that I had declared done and over on January was a few seconds from going to the Final Four....I'm still amazed by that.
Thanks to the basketball team for one hell of a ride this year. It was a roller coaster, but, for the most part, I enjoyed it.
I have a feeling there will be a Brinks truck full of cash backing up to dump huge piles of money in Bruce Pearl's driveway. And after seeing what he did this year and what he's done for the past five years, he's worth EVERY LAST PENNY...
It's great..to be...a Tennessee Vol!!!!!!!!!!!
Labels: tennessee basketball
posted by
Michael Hickerson
at
3/28/2010 05:39:00 PM
|
|


One for the men, one for the women.

Vols are underdogs
Ohio State stands in the way
Of Elite Eight

Let's go to Memphis
Set up showdown with UConn
Eliminate Gino

Labels: tennessee basketball, tennessee sports



posted by Michael Hickerson at 3/25/2010 03:22:00 PM | |


As "Empire Strikes Back" prepares to celebrate its 30th anniversary this year, I'm reminded of seeing the special edition in theater many, many years ago.

At one point, most of the audience shuddered a bit...and if you've seen the entire original trilogy you know why.

Now some clever fan has taken a moment from "Return of the Jedi" and, well, the results speak for themselves...



posted by Michael Hickerson at 3/25/2010 12:18:00 PM | |


A column by a

Daily Beacon

sports columnist about the UT men's run to to the Sweet 16 has raised the eyebrows of one of my favorite UT blogs Rocky Top Talk.

The column, written by UT

Daily Beacon

student Nash Armstrong, contains a lot of errors according to the research done by RTT.

As I read the article, I was reminded of my own time working on the

Daily Beacon

, many, many moons ago when I was a student at UT. In those days, writing for the Beacon was meant to be a kind of proving ground, a place to hone your skills and get some real world experience before you graduated from the school of journalism. (That and a perpetual humbling experience when you knew that no matter how great an article you wrote or edited that it was only read after most of the campus population flipped open to the Crime Log (which for the record includes some of the most unintentionally hilarious moments in print journalism)).

I will admit that the column could use a couple of passes by a good editor and it could use some tightening. I read it a couple of times and I can't really figure out what the central argument is other than "Scotty Hopson sucks." It feels a lot like a column or article written coming out of Spring Break when maybe Armstrong and the editorial staff of the

Beacon

wouldn't have had as much time to put the polishing touches on it that it deserves or give it another edit or two to hone it down a bit.

I love the line about how he doesn't want to "belittle Scotty Hopson" when that's precisely what he's done for the past several paragraphs. It reminds of that saying about how you always preface a criticism with "I don't mean to criticize, but..."

The column does made the error of not really researching its points well or coming up with concrete facts to back up the assertions made. RTT is able to do so and I hope that Armstrong will learn from the experience and that this may make him a better writer in the long run. The bad part is that in my day if a student journalist wrote and published a story that was refuted or as unpolished as this one, it only existed in the print world and would probably be forgotten by the student population as a whole within a few weeks after some debate in the letters to the editor section. Now in the day and age of the Internet and Google, the story will lurk out there forever and ever thank to the digital footprint.

Labels: tennessee basketball, tennessee sports



posted by Michael Hickerson at 3/23/2010 01:30:00 PM | |




Chuck:

Chuck vs the Beard, Chuck vs the Tic Tac
Three weeks back from the Olympics and we've had three solid "Chuck" installments. The last two may be among the best the show has done not only in season three, but in the three year run of the show. Both episodes have upped the ante for the show a great deal, seeing "Chuck" at a crossroads where he gets a glimpse of who and what he's become now that he's got the Intersect powers and he's finally getting the life he always wanted.

"The Beard" finds Chuck unable to access his superpowers, thank to being bound up emotionally by breaking up with Hannah, Sarah's new found relationship with Shaw, Awesome losing patience with the whole double-life the knowledge of Chuck's spy life has created and the typical Buy More complications of leading a double life. Thankfully, the show finally brings Morgan in on the secret in a way that works and that allows Morgan to embrace the fact that Chuck is a spy. I loved seeing Morgan's panic at the fact that there were a secret CIA base under the Buy More and then the reaction to finding out Chuck is really the spy the Ring is looking for. It's nice that we didn't have it create a rift between the two that would eventually be healed. That may be one of the benefits of a shorter season--less time to stretch things like this out and just have things go with the flow.

That news leads to "Tic Tac" where it appears that Casey may have gone rogue or joined the Ring. Instead, we get to see a bit more of Casey's backstory and have a showcase for Adam Baldwin's character, seeing how much and what he gave up to serve his country and become a spy. And we can see Chuck slowly going down that path this year, especially as he wins over the admiration of Casey--at least on a professional level. Also of interest is the new pill that removes the emotional element of Chuck's accessing the Intersect. Will we see more of this or was it a one time thing to prove a point?

I have a feeling that we may see Chuck's dad have to return and snap him back to reality before the season ends.

The only part I didn't really care for was how quickly the decision of Awesome and Ellie moving to Africa to become part of Doctors Without Borders was brought up and then discarded. As much as I liked not dragging out a rift between Chuck and Morgan was necessitated by the original episode order, this felt like it needed more time to breath and might have had the initial episode order been more than 13.



24:

Day Eight, 2 - 4 a.m.
Just as "24" appears to be headed for the exit and everyone's talking about how the show has really lost its stride, season eight picks up a lot in the last two hours of the day. The scenes with Jack talking to the young terrorist inside the pressure chamber were classic Bauer--you don't tell me what I want to know, I will make your mother pay. As were the scenes between said young terrorist and his mother. In those moments, the show reached back into the core of what the series is all about--Jack's win at all costs mentality and the toll it can and will take on those around him.

Meanwhile, the final moments of the 3 a.m. hour were among the most interesting and had a nice twist to them--well, that was if you could avoid the relentless Fox marketing machine that gave it away. I had until the final seconds of "House" when I accidentally saw a promo. I have to admit, I guessed what was coming but I thought the terrorists would be blowing up CTU instead of using an EMP. Either way, CTU is disabled and Jack may be forced to play nice with another agency. And as we've seen the past, Jack doesn't play well with others who aren't CTU. The twist did rescue (a bit) the whole plotline of the allegiance of Tarin. Again, I say that it's easy to tell when the writers are making up things as they go--that's clearly been shown by the Tarin plotlines. He's loyal, he's in love with Kayla, he's locked up, they're running away together, he's betrayed her and her father, he's helped her escape, no wait it was all part of his master plan. For one thing, I can't see how the terrorist cell would plan out that the rods would need to be transferred in to New York or that they'd need to take out CTU to do it. Given that the plan was to take the rods back to the country in question and jump start their nuclear program, this kind of advance planning seems a bit far fetched. But then again, this is "24."

I will be interested to see how the show follows-up on the thread of Hassan having U.S. nuclear secrets and if that will impact his future negotiations with President Taylor.

As for the whole plotline with Dana, the sooner that one goes away the better. I knew it would come back to bite them, but the fact that it came back that quickly is a bit much. I swear that if Stephen Root's character is somehow involved with the conspiracy, I will scream.

FlashForward: Revelation Zero
For the first ten or so episodes, all we heard from the producers of this show was that they were putting the groundwork in place for the final run of episodes and that we'd all be surprised and shocked by what they came up with.

Well it's the final run and so far, I'm not overwhelmed.

I'm still with the show and will tune in until the season finale. But honestly, it needs some more payoffs than what we got there. Mark finally unlocks the rest of his flash and just in time to conveniently save Lloyd. A bit of a stretch of the willing suspension of disbelief.

It's really about putting these two together for some kind of odd buddy comedy, I guess.

At least we know that the reason to investigate the flash so obsessively is that we're trying to prevent another one. We've got some tension for the end of the season and a goal now. Maybe it will give the series some much needed focus.

Meanwhile, the more interesting storyline is about what Simon has been up to and what he was doing during the flash. Finding out that he was the one awake at the Detroit Tigers' game was an interesting revelation as is the fact that he appears to be playing all the sides against each other for his own personal agenda. What that agenda is, I guess we'll have to wait and find out, but that is keeping me intrigued.

What didn't keep me there was the whole storyline about Nicole's mom and the pennies. Yaaaaawn.

Labels: 24, Chuck, flash forward, tv shows



posted by Michael Hickerson at 3/22/2010 03:02:00 PM | |




Chuck:

Chuck vs the Fake Name
As I watch season three unfold, I keep wondering just how the writers might have timed out certain storylines if they'd known they were getting 19 episodes instead of the original 13. I ask this mainly because of the storyline involving Hannah, which seemed a bit compressed in retrospect. Chuck meets girl, Chuck woes girl, Chuck then realizes his double life means he can't be with girl and he ends up breaking her heart and being a jerk. I guess I was expecting something more to come from the storyline like somehow Hannah was connected to the Ring. Maybe it's better that she wasn't because from a character point of view, it just works better. But it also falls back into the trap of other previous love interests for Chuck either being part of the bad guys or having to be written out because it's too hard for Chuck to balance his spy life with his real life.

I'm guessing that Hannah is gone for good, though it'd be nice to see her come back again. Possibly if Chuck and Sarah get together, though a monkey wrench has certainly been thrown into that with Sarah (excuse me, Sam) choosing Shaw over Chuck. A lot of that firmly rests with the fact that Chuck is becoming what Sarah once was, while Sarah is becoming what Chuck once was. Watching the two trade places in the relationship has been interesting and I wonder how long it will be before Chuck's whole world implodes. Mayhaps having his father return later this year will be a wake-up call for Chuck.

I also found it curious to wonder--even for a little while--if Chuck might not shoot or kill Shaw somehow and blame it on his cover. But just like the thread of killing off Captain Awesome, that's a bit too dark for the show.



24

: 12 a.m. - 2 a.m.
Thank heavens the two idiots from Dana's past are dead. I realize that "24" has to introduce subplots to try and keep the tension going, but this was one of the dumber subplots we've seen in quite some time. I'm talking Kim Bauer and the cougar season two dumb. I guess it wouldn't have been that bad if it weren't so damn predictable right up to and including Cole showing up and having to kill both guys. Yeah, this isn't going to go away and I fear it will only continue to be a pebble in the shoe of "24" all the rest of the year.

Meanwhile, Jack is back in, as we all knew he would be. Jack can't really walk away from a crisis, but at least they came up with a reasonable way to get him back in--wanting to save Renee. Of course, Jack's big confession that he wants to be there for Renee does bring into question where is Audrey, but I'm not sure the writers are thinking that far ahead. There are times I swear that the plot twists come as much of a surprise to them as to they do to the viewing audience at home.

Anyway, Jack's back in it and up to his neck in trouble. I love how no matter how by the book any CTU unit wants to be, spend a few hours around Jack and you're quickly playing loose and fast with the rules in the interest of expediency and national security.

And I will admit there is a part of me that wants to see New York City nuked if only to end the family politics of the random Middle Eastern nation. Ugh....



Lost

: "Lighthouse," "Sundown"
I keep wondering what impact these side flashes are going to have. It seems that while some people's live are better off in them, not everyone gets their happy ending. Jack gets the chance to resolve his daddy issues by having a son and Sayid gets to have Nadia in his life, even if she's married to his brother.

I think the point of the side flashes is to reinforce what we know about these characters. I will admit I wasn't surprised that Sayid has joined forces with unLocke, but I do wonder what Sayid was promised for his loyalty. It also makes me wonder why the guy in charge of the temple was so mystical and how he kept unLocke at bay. Why does his death mean unLocke can go crazy and kill all the Others? And in the form of Smokey can unLocke tell who are his "friends" and who is not? Or is he just ruled by pure animal rage and passion, becoming an indiscriminate killer?

And was the lighthouse somehow a portal to see into the other worlds? Is that why Jacob had Jack smash the mirrors?

At least we've got some kind of explanation for the numbers.

If we could get some kind of reason for the side flashes, things might make a lot more sense.

Blogger Alan Sepinwall has a theory I like--the side flashes are the "reward" the various island inhabitants will get once the battle between Jacob and unLocke is over. Interesting theory and one that I wouldn't mind see playing out.

Labels: 24, Chuck, Lost, tv shows



posted by Michael Hickerson at 3/08/2010 02:00:00 PM | |


Once again, Vanderbilt's little brother mentality rears its ugly head with the release of the basketball rankings.

Fans of Vandy were quick to moan and whine yesterday that the Commodores basketball team didn't move up much in the polls while the mighty Vols moved up after beating Kentucky on Saturday.

Vandy fans are quick to point out they beat the Vols twice this year, but quick to forget that beyond those wins, they have little on their resume that makes them worthy of moving up the polls. Their so-called Memorial Magic wasn't enough to overcome Kentucky at home last Saturday in a game that was on national TV and heavily hyped by the evil empire that is ESPN. They also had to go to overtime to be Georgia last Thursday evening, after losing to Georgia on the road earlier this season by a pretty large margin.

Now, I will admit that UT lost to Georgia on the road, but when the Bulldogs paid a visit to Thompson Boling Arena, they were pretty soundly handled by the Vols and the win was convincing. Also, the Vols have two huge wins on their resume in the confines of Thompson Boling Arena--one against Kansas who was the number one team at the time and then Saturday over Kentucky. It probably helped a bit that both were nationally televised games and that both were such definitive upsets that they got a lot of play all during the highlights packages nationally. Vandy hasn't really stepped up and seized their opportunity to grab the spotlight when it's been shone on them this year.

So, quit your whining Vanderbilt fans. You'll get in the NCAA tournament and while you may not get as high a seed as the Vols, you will get a chance to play and earn some respect.

Also, while we're on the subject, if nothing else Saturday should been further evidence that Bruce Pearl is the coach of the year in the SEC. No one else is even close since Pearl has done more with less and kept his team together in light of the off-the-court circumstances. I have a feeling the award will probably go to John C. (the used car salesman of college basketball) this year for taking Kentucky to the top of the polls. But really, with that collection of talent, just about anyone could. Pearl has done more and, in my mind, should get the award.

Labels: tennessee basketball



posted by Michael Hickerson at 3/02/2010 12:16:00 PM | |


Finally got around to seeing "Avatar" over the weekend. It wasn't that I didn't want to see it, but it's just been finding the time.

I've read a lot of places that James Cameron spent the better part of a decade waiting for the technology to catch up to what he wanted to do in "Avatar." Looking back, I wish he'd spent a bit more time working on the script and not having it be a retread of "Dances With Wolves."

Cameron has created a movie that is visually stunning but lacks any depth when it comes to story or characters. Every plot point is clearly telegraphed well in advance and the characters rarely grow beyond their original character description. Within five minutes of meeting everyone, I knew pretty much how their story would work out and be resolved before the final frame unfolded. It's a shame really that a movie that looks this good can be so empty. It's the Lays potato chips of movies.

I've also read a lot about how some audience members have returned to the movie multiple times because the world of Pandora is so immersive and they want to feel like they're a part of the culture created there. Looking beyond the environmental message that Cameron beats you over the head with like a two-by-four, I was reminded a lot of my recent experience watching "The Invention of Lying. Both movies, on some level, deal with the question of how human beings find a greater meaning and order to the universe and their lives beyond just themselves. Where "Lying" was a satire and offered up the viewpoint that religion is based on a lie, "Avatar" seems to say that we find meaning from how we're connected to the world and each other. On Pandora, all things are connected and can interconnect, which is a fascinating concept if one that isn't necessarily all that well explored or thought out.

But we do see some moments where the natives do have their own types of religious expression, related mostly to the natural environment of their world, and how that has a greater meaning for them. They worship and find meaning from a mother earth figure, which plays into the final act of the film and serves more as a deus ex machina than offering anything substantive to say about Pandora, the characters or the story.

The movie has some opportunities that it really fails to explore, including the fact that in the real world, Jake is paralyzed but in his avatar body he's able to use all his limbs.

There are some interesting ideas that could or should have been explored in a better script and story. Unfortunately, "Avatar" ends up being all style with little substance.

And I'd say that, quite frankly, if you were looking for a better genre film to put up for best picture, "Star Trek" was far more deserving...

Labels: movies



posted by Michael Hickerson at 3/01/2010 12:00:00 PM | |

Follow me on Twitter!



Follow me on Twitter!




Recent Comments




Awards



Best Middle Tennessee Blogs
Web Sites I Visit
CrossWalk.com
Daily News Journal
Doctor Who News
Go Vols
Go Titans
The Tennessean
The Tennessean's Titans Coverage
Trek Today
TV Guide On-Line
Washington Post Redskins Coverage
USA Today
2007 Team Schedules
Tennessee Vols
Tennessee Titans
Washington Redskins
Favorite Authors on the Web
Orson Scott Card
Peter David's Blog
Keith R.A. DeCandido's Blog
Neil Gaiman
Elizabeth George
Philip Gulley
Stephen King
Donald Miller
Lisa Samson's Blog
Robert Whitlow
Musical Links
Carolyn Arends
Sherrie Austin
Cherryholmes
Lee Domann
Dust And Ashes
Fleming & John
Sara Groves
Jennifer Knapp
Jars of Clay
Carolyn Dawn Johnson
Cindy Morgan
The Monkees
Nickel Creek
Nothin' Fancy
Rebecca St. James
Ray Stevens
Steep Canyon Rangers
Williams and Clark Expedition
Rhonda Vincent and the Rage
Jaci Velasquez
Blogging Links



<< ? Blogaholics Anonymous # >>

My Blog Chalk

This is my blogchalk:
United States, Tennessee, Smyrna, English, Michael, Male, 31-35, Reading, Swimming laps.


You Are Visitor

Looking For Something Specific?