About me
Name: Michael
Location: Nashville, TN
E-mail me!
View My Complete Profile
100 Things About Me
My Facebook Profile
My Wish List
Syndicate Big Orange Michael
The Latest News on the Vols
Also For Your Reading Pleasure
The Rocky Top Brigade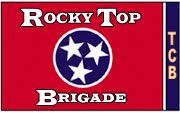 For Your Listening Pleasure (Podcasts)
Slice of SciFi
PodCulture
Two Insane Fans: The Statler and Waldorf of Doctor Who commentaries
Archives
04/01/2004 - 05/01/2004
05/01/2004 - 06/01/2004
06/01/2004 - 07/01/2004
07/01/2004 - 08/01/2004
08/01/2004 - 09/01/2004
09/01/2004 - 10/01/2004
10/01/2004 - 11/01/2004
11/01/2004 - 12/01/2004
12/01/2004 - 01/01/2005
01/01/2005 - 02/01/2005
02/01/2005 - 03/01/2005
03/01/2005 - 04/01/2005
04/01/2005 - 05/01/2005
05/01/2005 - 06/01/2005
06/01/2005 - 07/01/2005
07/01/2005 - 08/01/2005
08/01/2005 - 09/01/2005
09/01/2005 - 10/01/2005
10/01/2005 - 11/01/2005
11/01/2005 - 12/01/2005
12/01/2005 - 01/01/2006
01/01/2006 - 02/01/2006
02/01/2006 - 03/01/2006
03/01/2006 - 04/01/2006
04/01/2006 - 05/01/2006
05/01/2006 - 06/01/2006
06/01/2006 - 07/01/2006
07/01/2006 - 08/01/2006
08/01/2006 - 09/01/2006
09/01/2006 - 10/01/2006
10/01/2006 - 11/01/2006
11/01/2006 - 12/01/2006
12/01/2006 - 01/01/2007
01/01/2007 - 02/01/2007
02/01/2007 - 03/01/2007
03/01/2007 - 04/01/2007
04/01/2007 - 05/01/2007
05/01/2007 - 06/01/2007
06/01/2007 - 07/01/2007
07/01/2007 - 08/01/2007
08/01/2007 - 09/01/2007
09/01/2007 - 10/01/2007
10/01/2007 - 11/01/2007
11/01/2007 - 12/01/2007
12/01/2007 - 01/01/2008
01/01/2008 - 02/01/2008
02/01/2008 - 03/01/2008
03/01/2008 - 04/01/2008
04/01/2008 - 05/01/2008
05/01/2008 - 06/01/2008
06/01/2008 - 07/01/2008
07/01/2008 - 08/01/2008
08/01/2008 - 09/01/2008
09/01/2008 - 10/01/2008
10/01/2008 - 11/01/2008
11/01/2008 - 12/01/2008
12/01/2008 - 01/01/2009
01/01/2009 - 02/01/2009
02/01/2009 - 03/01/2009
03/01/2009 - 04/01/2009
04/01/2009 - 05/01/2009
05/01/2009 - 06/01/2009
06/01/2009 - 07/01/2009
07/01/2009 - 08/01/2009
08/01/2009 - 09/01/2009
09/01/2009 - 10/01/2009
10/01/2009 - 11/01/2009
11/01/2009 - 12/01/2009
12/01/2009 - 01/01/2010
01/01/2010 - 02/01/2010
02/01/2010 - 03/01/2010
03/01/2010 - 04/01/2010
04/01/2010 - 05/01/2010
05/01/2010 - 06/01/2010
06/01/2010 - 07/01/2010
07/01/2010 - 08/01/2010
08/01/2010 - 09/01/2010
09/01/2010 - 10/01/2010
10/01/2010 - 11/01/2010
11/01/2010 - 12/01/2010
12/01/2010 - 01/01/2011
01/01/2011 - 02/01/2011
02/01/2011 - 03/01/2011
03/01/2011 - 04/01/2011
04/01/2011 - 05/01/2011
05/01/2011 - 06/01/2011
06/01/2011 - 07/01/2011
07/01/2011 - 08/01/2011
08/01/2011 - 09/01/2011
09/01/2011 - 10/01/2011
10/01/2011 - 11/01/2011
11/01/2011 - 12/01/2011
12/01/2011 - 01/01/2012
01/01/2012 - 02/01/2012
02/01/2012 - 03/01/2012
03/01/2012 - 04/01/2012
04/01/2012 - 05/01/2012
05/01/2012 - 06/01/2012
06/01/2012 - 07/01/2012
07/01/2012 - 08/01/2012
08/01/2012 - 09/01/2012
09/01/2012 - 10/01/2012
08/01/2013 - 09/01/2013
10/01/2017 - 11/01/2017
11/01/2017 - 12/01/2017
Pondering yesterday's loss to the Texans, a number of things struck me.
The first was whether this loss or the drubbing last year in New England is worse. I'm leaning toward this year's being worse since it effectively ends our season and there's little hope of any kind of change ahead to spark the team for the next five games. While both losses ended our season and playoff hopes, this year we won't get Vince Young inserted as a spark.
In a lot of ways, you saw a team giving up on the season and it confirmed what I'd feared had occurred with Bud Adams siding with Vince after last week's tantrum--Fisher has lost this team. This may be the straw that gets him sent packing. The winner there is the Evil Empire who I'm sure would love to have Jeff Fisher come coach in Dallas.
As I said last year when the Titans were mired in futility, the real losers here aren't the team or the fans. It's the charities that get donations for each field goal, sack or touchdown scored. They lost big-time yesterday and may continue to do so for the rest of the 2010 season.
With a possible lockout coming and the potential for no season in 2011, this is exactly the wrong way for the Titans to leave their fans to end the year.
Labels: Titans
posted by
Michael Hickerson
at
11/29/2010 05:55:00 AM
|
|


As a fan of both teams, you'd think I'd be happy no matter what the outcome. After all, one of my teams won this afternoon. And I got to be there to watch them play.

Unfortunately, that isn't necessarily the case.

I think a lot of Titans fans figured the Redskins would be an easy win after the way they were pushed around on Monday night by the Eagles. You let a team run up 28 points in the first quarter on the way to a 59 point win and it seems like they'd be easy pickings for the Titans.

Not so much this afternoon.

The complete lack of ability to adjust or cover on third down was terrible and terribly evident all this afternoon. The past three games, the Titans have been gashed over the middle with receivers or backs for the other team wide open. And when you get little or no pressure on the QB and allow them time to pick apart the defense and find these openings, it adds up to a long afternoon for your defense.

Not helped by the offense. This high-powered offense (we were first in the league in scoring a few weeks ago) has hit some big speed-bumps the past three games. We scored nine points in four and a half quarters today. Our only TD came from special teams.

You could sense the crowd at LP Field wanting to erupt, wanting to get excited, wanting something to go crazy and cheer about. It almost happened on the 4th and 2 TD pass to Randy Moss that was called back because of a phantom offensive pass interference call. That was a turning point for the game and this team. It could be a turning point for the season. Instead of going up seven, we are forced to punt and things continued to be mired in neutral for this offensive team.

Interestingly, the crowd wanted to get behind Randy Moss somehow. You could sense it. And yet, my big concern about him being a distraction seems to have been misguided. Or maybe it's that someone else on the team has stepped up to take that place. Apparently, Vince Young hurt himself during the game and was pulled by Fisher. I get that. But then, Vince's actions after the game and possibly during the game (not going to try and get back in) may have been the final straw for him here in Nashville. We thought he'd grown up a bit from his tantrums a few years ago, but he appears to have reverted and stepped back today.

A few weeks ago, I heard Rudy Kalis speak at my church and he was asked about Young and if he'd come into maturity. What Kalis said in response was interesting and I think we saw it played out today. He stated Young might have peaks and valleys to come and that we'd seen a peak. And that a valley could be coming for his maturity. Looks like we saw that today.

I just wonder if this will lead to Vince no longer being a Titan after this season is over.

And if any of this coaching staff will be held accountable. I know I said I was almost ready to climb on the Get Rid of Jeff Fisher bandwagon. Not sure if I'm on board yet, but I'm definitely on the Replace Chuck Cecil bandwagon.

posted by Michael Hickerson at 11/21/2010 04:50:00 PM | |


After two weeks of looking good on both sides of the ball, the Vols took a step or two backward last night. It's just good that the team they took those steps backward against was Vanderbilt and not Kentucky next week. Vandy's issues are numerous due to injuries, but they were able to keep the game far too close for comfort into the fourth quarter. The Vols had chances time and again to do some things and put them away, only to squander them.

Of course, it's harder to win when you are playing against the other team and the officials. Worst officiating crew I've seen in a long, long time. Too many huddles to discuss penalties (either you know why you threw the flag or you don't throw it). Also, a lot of home cooking for Vandy. Not that it did them much good, but it did help them hang around far too long for my liking and comfort.

For as brilliant as he looked against Memphis and Ole Miss, Tyler Bray looked a lot like a freshman last night after the first two touchdown drives. I hope he rebounds to the guy we saw last week when we take on the Wildcats next weekend.

Interestingly, seeing how Ole Miss hung with LSU made our dismantling of them the week before all the more impressive. Of course, I can't see an LSU game without staring to cry and curse for the final call and the one extra play. That said, fire up the hot seat for Houston Nutt.

But, back to the UT game. Visiting Neyland Stadium West was nice in that it's good to see a stadium that full of orange and to get to watch the Vols play. I did love how their jumbo-tron (which would be a large screen TV in some houses) would only show certain plays again. At least Neyland Stadium shows a greater majority of the plays on the replay--good and bad.

We played a less than stellar game and we won. If we win next week, we can extend our season with a bowl. I want to go to a bowl for the extra practice time this young team will get from it. It should be an interesting game next Saturday in God's House.

Labels: tennessee football



posted by Michael Hickerson at 11/21/2010 07:53:00 AM | |


Local sports-columnist and talk-radio show host Joe Biddle has a column today about the Bruce Pearl situation at Tennessee.

It's pretty much the same bias as every other Biddle column or rant on the radio--Biddle has no love for the Vols and hold the entire athletic department in disdain. We can do nothing right and any infraction, misstep or mistake is an opportunity to jump on his soapbox and talk about how horrible the University of Tennessee is.

I can pretty much sum up every column in this way---"Wah, wah, wah. UT is horrible. I wish Vanderbilt was better. Wah, wah, wah."

Today's could also be subtitled--boy, I sure how UT gets rid of Pearl because he owns Vandy in basketball.

I realize that columnists are paid to write their opinion. I just wish that when it came to UT, Biddle and the other Tennessean columnist might occasionally have a new take or different outlook.

Labels: tennessee sports



posted by Michael Hickerson at 11/20/2010 07:29:00 AM | |


My sister and her family joined a boat club earlier this year. I've gone out on the boat a couple of times with them and had a lot of fun

Because of the fun he has boating, my nephew has come up with a plan. He's going to win the lottery and then use his winnings to buy a big boat he can live on. He's also going to get a nice car to ride around in when he's not hanging out on the boat and he's told me he will hire me to be his driver and he'll also let me live on the boat. He's thought out what we'll do if we run out of lottery winnings (we'll both get jobs at Toys R Us) and that he plans for us to buy every DS game in the world to play while we're enjoying life on the boat.

Every time I see him, he's come up with a new wrinkle to the plan and I get more and more amused by it.

Meanwhile, my favorite niece loved my joke about bacon. "What goes great with bacon?" "More bacon."

I'm blessed to be a part of their lives and to have the chance to get to know them and spoil them as much as humanly possible.

But without the blessing and miracle of adoption, my family would be less complete than it is.

Today is National Adoption Day. I've seen the blessing of the miracle that is adoption in my family's life.

But I'm also pausing today to reflect on and pray for all those who choose to be part of the adoption process. I think about the biological parents who have the courage to give up their child for adoption. I think about the parents and foster parents and families who adopt these children--whether its permanent or not. I think about all those children waiting to be adopted or those parents waiting to adopt. So, as I get ready to enjoy a weekend full of football, I want to pause, reflect and pray for all those involved in this incredible thing that is adoption.

And to thank God for it because it brought my niece and nephew into my world.

posted by Michael Hickerson at 11/20/2010 07:16:00 AM | |


Just heard the news that the SEC has suspended Bruce Pearl from coaching the first eight games of the SEC season.

While I don't condone what Pearl did and what has led the NCAA to investigate the Vols' basketball program, I can't help but feel a bit of a double standard here.

I find myself wishing that the allegations against Pearl hadn't come to light until, let's say, later in the conference season. Why? Well, because if the Vols were highly ranked and in the running for a high seed in the NCAA tournament and eligible for that additional revenue stream, maybe the SEC would have given Pearl the same benefit of the doubt, wait until the NCAA findings come out stance they're showing to Auburn and Cam Newton.

Cam gets to keep playing because Auburn is undefeated and in contention to go to the BCS Title game which includes a huge payout. If he sat and Auburn lost, the SEC would most likely not have a team in the big game. (Which is wrong on so many levels....Boise State and TSU are being shoved down our throats by ESPN. Let either play in a real conference and they'd both have at least two losses). So, the SEC would lose about $13 million.

So, Cam can still play and we wait to see what's going on.

Bruce, on the other hand, gets to sit out those first eight games.

Double standard....big time.

Labels: tennessee basketball



posted by Michael Hickerson at 11/19/2010 12:17:00 PM | |


Visit Neyland West
Let's score fifty points again
Extend winning streak

Keep bowl hopes alive
Could be back in Nashville soon
For post-season game

Labels: tennessee football



posted by Michael Hickerson at 11/19/2010 06:06:00 AM | |


I think a lot of Titans fans and ESPN got a bit too excited about what the addition of Randy Moss would mean to this team. Listening to the hype, he was supposed to make us more explosive, more dynamic and to lead to great things for an offense that was already one of the tops in the league in terms of scoring and our passer rating. And while double coverage on Moss may have allowed Chris Johnson to gain some more yards yesterday, a lot of what I saw was more of the same from the Titans.

Maybe it's because Moss only had a few days to come in and get adjusted to things. Or maybe it was that our first half quarterback was overthrowing guys due to a busted fingers. I love Kerry Collins, but the best thing that happened to the Titans was he got injured and we had to put in Vince Young. Young looked better and watching him move around, I wondered why he was held out the first half. His ankle looked fine to me.

Where we looked terrible was on defense. Two games in a row that we can't cover across the middle of the field and we get gashed. Antonio Gates two weeks ago, Anthony Fasano this week. At what point after the same guy keeps gashing you time after time after time (esp. on third down and longs) do you stop and say, "Maybe we should cover him or somehow scheme to take him out of the game plan."

Apparently, if you're the Titans you just allow him to continue to run free and lose the game. Come on, Chuck Cecil. Make a friggin' half-time adjustment!

Living in a town with two sports call in shows, one associated with the Titans and one that's not, it's interesting to listen to the Monday morning quarterbacking. The non-associated one has an interesting take that Nashville is still just happy to have a team and that on-field results don't matter much, but that's slowly changing. At the center of that is questions about the coaching staff and their future.

One vocal group's central argument is that Fisher is a mediocre coach, at best. And that while he'll put up the occasional great year like the 13-3 a couple of years ago, there are too many 8-8s in there to bring his overall winning percentage down to average. Looking at it, I think it's not that Fisher is a mediocre coach, but I think his best days of coaching with the Titans may be fading. He's got his system and it worked well. But it's getting old and he doesn't seem to be adjusting it or assembling the coaches around him to adjust it like (dear heavens, it pains me to say this) Bill Belachick does with New England. As I look on the situation, I find myself wondering if it's becoming a situation like the one Dallas faced with Tom Landry a few decades ago. You've got an entrenched coach, beloved by the community and many pundits, who maybe has his glory days behind him. But the fond memories of those glory days are carrying him and it will take someone who will truly take a huge amount of ill-will and hatred by the fandom and the pundits to make a change.

Should the Titans do it? I'm not sure yet.

But I'm starting to lean towards the side of wanting a change. But only if it's the right change...

Labels: Titans



posted by Michael Hickerson at 11/15/2010 12:59:00 PM | |


Visiting Neyland Stadium earlier this year, I discovered that the Vol Network was selling a DVD set of every game played this year. Until the past two Saturdays, there weren't a lot of this year's games I necessarily wanted to have preserved on DVD, unless there's a bonus feature on the LSU DVD where they digitally edit out the two extra players and allow me to believe we really won that game. (No, I'm not still bitter...why do you ask?)

And while the last two games haven't been against the stiffest competition in the world, it's still been nice to see the Vols go out and just dominate a couple of teams--one they should have dominated and one that has checked out on the season. Watching Saturday's contest as we just took it to Ole Miss was a nice change of pace and a lot of fun. The only problem was that the CBS broadcast was terrible. (OK, not quite as bad as the CBS College Sports cable station where they pulled out the announcer's three favorite Elvis songs in the third quarter...complete with a graphic! Seriously, they took time to make a graphic of this! Come on!)

I know, I know, I complain about announcers a lot, but these two guys really took the cake. For one thing, they were very pro-Ole Miss, for some odd reason. I understand that part of your job is to make the game interesting to the national audience tuning in...and if you tuned in late, it was pretty much over. But could you at least pretend to not be biased or upset that you're on this job?!? And if you're going to be one of the national outlets for the SEC, shouldn't you at least get the name of the coaches right? I'm not talking Tennessee or Ole Miss...at one point, the color guy on the CBS broadcast talked about Georgia coach MIKE Richt. It's at that point, I found myself wishing for Gus Johnson to roll in, because even though he yells as if every play was the Immaculate Reception, at least he gets the names right.

OK, so enough griping about the announcers (I could go on all day). The game itself was a nice one for the Vols. Loved the energy, loved the enthusiasm. Loved that we put the hammer down early and never let up. Loved that the defense shut out Ole Miss in the second half. Loved that our passing game has made some strides.

Didn't love the inconsistency in the run game (take out a couple of long runs late and the numbers ain't so good). Didn't love how Ole Miss left in their starters on defense late in the game when it was clear there was no chance they could win and they started going after our guys. Seriously guys, show some class. I'm guessing Houston Nutt is fighting for his job, so maybe by having his guys injure other teams by going for the knees will somehow impress boosters and the AD at Ole Miss. Try not losing to Vandy and Jacksonville State and becoming bowl eligible instead.

Anyway, it was a great game and a great win. That's two week in a row. Let's make it three this week as we travel to Neyland Stadium West.

Labels: tennessee football



posted by Michael Hickerson at 11/15/2010 06:44:00 AM | |


Homecoming contest
Tougher test for Tyler Bray
Let's start a win streak

Labels: tennessee football



posted by Michael Hickerson at 11/10/2010 02:36:00 PM | |


In-state rivalry
Start November positively
Let's beat Tiger High

Labels: tennessee football



posted by Michael Hickerson at 11/05/2010 04:41:00 PM | |


All during the day, I kept hearing reports that the Titans were interested in acquiring Randy Moss. off the waiver wire.

And all day, I hoped that the team that once passed the guy over in the draft over concerns about his character issues would do the same thing again.

Unfortunately, that proved not to be the case.

And now Randy Moss, one of the most talented receivers to play the game but one of the biggest detriments to a locker room, is coming to Nashville.

And I'm not happy. Not happy at all.

I stood by the Redskins during the Spurrier era. I stood by the Titans during the PacMan Jones debacle. I thought we'd learned from that. But it appears not.

And I'm not sure even making a Super Bowl and winning it with Moss on the team will make this worth it.

I hope I'm proven wrong.

But I have to admit my enthusiasm for the Titans has waned a lot this afternoon. And there's nothing Randy Moss can do on the field to win me over.

posted by Michael Hickerson at 11/03/2010 07:49:00 PM | |


It was a scary weekend to be one of the teams I pull for. All three of my teams lost, each in a different fashion.

The Vols went out and made far too many mistakes against South Carolina to win the game. I hate losing to Spurrier. I was encouraged by the way the Vols came back in the third quarter and actually put up some points in the second half. But unfortunately, we ran out of gas in the fourth quarter and it looks like we could have created some quarterback controversy. Yes, Matt Simms fumbled twice from hanging on to the ball too long and it cost us fourteen points. But as I heard pointed out, there were a couple of long completions in there because he held on to the ball longer and gave the receivers time to get open. My biggest fear is the coaching staff will lose the team because of this. Simms is being outspoken about his lack of love in being benched. And I've got to admit that the guy has done a lot of good things for the Vols this year.

Meanwhile, the Redskins figured out a way to lose to Detroit. Seriously?!? I only saw snippets of it on NFL Red Zone, but what I did see was totally disheartening. Speaking of QB controversies, there's one in DC now. And does it seem like Mike Shanahan is also in danger of losing his team?

Then, there's the Titans and the curse of San Diego. Dear heavens...what does it take to beat these guys? Watching the game yesterday, I figured out why I hate some teams and will tolerate others that aren't my two favorites. I tend to hate teams that have guys who want to celebrate every play as if it were a Super Bowl winning play. And that's exactly what San Diego does (so do the Cowboys). And for what? They've never won a Super Bowl and the last few years they've started off with terrible records. But yet, they celebrate every play like it's the greatest thing ever. And that doesn't even take into consideration Phillip Rivers, who just seems like a jerk to me. Anyway.....the Titans once again found ways to lose by not stopping them on third and a mile at least a zillion times. It was truly horrifying.

The best news was that with their loss to Jacksonville, the Cowboys are pretty much done this year. Here's a thought--who'd've figured that by the time we roll around to the traditional Thanksgiving games that the Lions would potentially have a better winning percentage than the Cowboys? That does give rise to one big fear--now they're playing the spoiler role and that could make them dangerous down the stretch.

So it's November now and I can guarantee at least one of my three teams will have a win this month...but that's only because the Titans play the Redskins here in Nashville.

Labels: football



posted by Michael Hickerson at 11/01/2010 12:10:00 PM | |

Follow me on Twitter!



Follow me on Twitter!




Recent Comments




Awards



Best Middle Tennessee Blogs
Web Sites I Visit
CrossWalk.com
Daily News Journal
Doctor Who News
Go Vols
Go Titans
The Tennessean
The Tennessean's Titans Coverage
Trek Today
TV Guide On-Line
Washington Post Redskins Coverage
USA Today
2007 Team Schedules
Tennessee Vols
Tennessee Titans
Washington Redskins
Favorite Authors on the Web
Orson Scott Card
Peter David's Blog
Keith R.A. DeCandido's Blog
Neil Gaiman
Elizabeth George
Philip Gulley
Stephen King
Donald Miller
Lisa Samson's Blog
Robert Whitlow
Musical Links
Carolyn Arends
Sherrie Austin
Cherryholmes
Lee Domann
Dust And Ashes
Fleming & John
Sara Groves
Jennifer Knapp
Jars of Clay
Carolyn Dawn Johnson
Cindy Morgan
The Monkees
Nickel Creek
Nothin' Fancy
Rebecca St. James
Ray Stevens
Steep Canyon Rangers
Williams and Clark Expedition
Rhonda Vincent and the Rage
Jaci Velasquez
Blogging Links



<< ? Blogaholics Anonymous # >>

My Blog Chalk

This is my blogchalk:
United States, Tennessee, Smyrna, English, Michael, Male, 31-35, Reading, Swimming laps.


You Are Visitor

Looking For Something Specific?