About me
Name: Michael
Location: Nashville, TN
E-mail me!
View My Complete Profile
100 Things About Me
My Facebook Profile
My Wish List
Syndicate Big Orange Michael
The Latest News on the Vols
Also For Your Reading Pleasure
The Rocky Top Brigade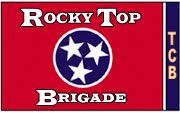 For Your Listening Pleasure (Podcasts)
Slice of SciFi
PodCulture
Two Insane Fans: The Statler and Waldorf of Doctor Who commentaries
Archives
04/01/2004 - 05/01/2004
05/01/2004 - 06/01/2004
06/01/2004 - 07/01/2004
07/01/2004 - 08/01/2004
08/01/2004 - 09/01/2004
09/01/2004 - 10/01/2004
10/01/2004 - 11/01/2004
11/01/2004 - 12/01/2004
12/01/2004 - 01/01/2005
01/01/2005 - 02/01/2005
02/01/2005 - 03/01/2005
03/01/2005 - 04/01/2005
04/01/2005 - 05/01/2005
05/01/2005 - 06/01/2005
06/01/2005 - 07/01/2005
07/01/2005 - 08/01/2005
08/01/2005 - 09/01/2005
09/01/2005 - 10/01/2005
10/01/2005 - 11/01/2005
11/01/2005 - 12/01/2005
12/01/2005 - 01/01/2006
01/01/2006 - 02/01/2006
02/01/2006 - 03/01/2006
03/01/2006 - 04/01/2006
04/01/2006 - 05/01/2006
05/01/2006 - 06/01/2006
06/01/2006 - 07/01/2006
07/01/2006 - 08/01/2006
08/01/2006 - 09/01/2006
09/01/2006 - 10/01/2006
10/01/2006 - 11/01/2006
11/01/2006 - 12/01/2006
12/01/2006 - 01/01/2007
01/01/2007 - 02/01/2007
02/01/2007 - 03/01/2007
03/01/2007 - 04/01/2007
04/01/2007 - 05/01/2007
05/01/2007 - 06/01/2007
06/01/2007 - 07/01/2007
07/01/2007 - 08/01/2007
08/01/2007 - 09/01/2007
09/01/2007 - 10/01/2007
10/01/2007 - 11/01/2007
11/01/2007 - 12/01/2007
12/01/2007 - 01/01/2008
01/01/2008 - 02/01/2008
02/01/2008 - 03/01/2008
03/01/2008 - 04/01/2008
04/01/2008 - 05/01/2008
05/01/2008 - 06/01/2008
06/01/2008 - 07/01/2008
07/01/2008 - 08/01/2008
08/01/2008 - 09/01/2008
09/01/2008 - 10/01/2008
10/01/2008 - 11/01/2008
11/01/2008 - 12/01/2008
12/01/2008 - 01/01/2009
01/01/2009 - 02/01/2009
02/01/2009 - 03/01/2009
03/01/2009 - 04/01/2009
04/01/2009 - 05/01/2009
05/01/2009 - 06/01/2009
06/01/2009 - 07/01/2009
07/01/2009 - 08/01/2009
08/01/2009 - 09/01/2009
09/01/2009 - 10/01/2009
10/01/2009 - 11/01/2009
11/01/2009 - 12/01/2009
12/01/2009 - 01/01/2010
01/01/2010 - 02/01/2010
02/01/2010 - 03/01/2010
03/01/2010 - 04/01/2010
04/01/2010 - 05/01/2010
05/01/2010 - 06/01/2010
06/01/2010 - 07/01/2010
07/01/2010 - 08/01/2010
08/01/2010 - 09/01/2010
09/01/2010 - 10/01/2010
10/01/2010 - 11/01/2010
11/01/2010 - 12/01/2010
12/01/2010 - 01/01/2011
01/01/2011 - 02/01/2011
02/01/2011 - 03/01/2011
03/01/2011 - 04/01/2011
04/01/2011 - 05/01/2011
05/01/2011 - 06/01/2011
06/01/2011 - 07/01/2011
07/01/2011 - 08/01/2011
08/01/2011 - 09/01/2011
09/01/2011 - 10/01/2011
10/01/2011 - 11/01/2011
11/01/2011 - 12/01/2011
12/01/2011 - 01/01/2012
01/01/2012 - 02/01/2012
02/01/2012 - 03/01/2012
03/01/2012 - 04/01/2012
04/01/2012 - 05/01/2012
05/01/2012 - 06/01/2012
06/01/2012 - 07/01/2012
07/01/2012 - 08/01/2012
08/01/2012 - 09/01/2012
09/01/2012 - 10/01/2012
08/01/2013 - 09/01/2013
10/01/2017 - 11/01/2017
11/01/2017 - 12/01/2017
Yesterday during my drive home, Andrew Siciliano was ranting about the opening weekend take of
X-Men: The Last Stand
.
His basic rant was, "How'd they get so many people to go out and see this movie? Who are these fans and did anyone actually read the comic books? Why would anyone get excited about seeing this movie?"
Of course, if you were dumb enough to call in to say you liked the movie or you liked the X-Men comic books, you were belittled by Siciliano.
(The funny thing was that Andrew played the theme from
The X-Files
to start the rant. Andrew, buddy,
The X-Files
and the X-Men have nothing to do with each other, other than having an X in the title.)
Then, this morning,
USA Today
had
an article
about how two big summer blockbusters (
X-Men
and
The DaVinci Code
) were critically panned but yet large numbers of people showed up at the theater to see them. The implication was that we, the unwashed masses, didn't listen to the big, bad, super-smart critics who all know better than we do and should tell us what we should and shouldn't see.
I find the dichotomy of how movie critics react to the general public's "taste" in films interesting. If they love a film and it's a bit hit, they all go--
see, our opinion helped to steer people toward this great film.
If they are not as up on a film and pan it, yet we all go see it, they go--
what is wrong with you people? Can't you see that the movie is horrible?

They want to have their cake and eat it too, as the saying goes. But sometimes what I think movie critics forget is that some movies are just made to be entertaining and fun. It's not about being intellectually stimulated for two hours or finding something artful, meaingful and deep in every film that comes out. Yes, I enjoy a movie that engages my intellect as much as the next person, but every once in a while you just want a mindless, fun, entertaining escape. And there are just some movies that offer that.
But for me, it's all in the expectation of how I approach a film. I went to see Lethal Weapon 4 in the theaters becuase I wanted to see stuff get blown up, some well-staged action pieces and witty banter between Riggs and Murtough. And that's what I go. It wasn't Shakespeare and it's not one that I ran out to buy on DVD for viewing again and again. But for what it was--two hours of entertainment, it was exactly what I wanted and expected of the film. And I sometimes think people can be so critical and want to find a deeper meaning in everything they see on screen that it's easy to forget the main purpose of a movie is to entertain the audience.
I'm not saying some movies don't do this better than others. And I'm also not saying that there aren't some things I won't have a personal preference for. But I don't look down on or feel the need to question the taste of others simply because they don't agree with me on what we choose to watch. (Or even to read, as it were). And while I may think
Star Trek II
is one of the greatest movies ever made, you might disagree with me (you'd be wrong..but that's OK...we can disagree.) But then again, I might disagree with you on what your favorite movie of all time is. And that's OK.
Just so long as we're not movie critics.
posted by
Michael Hickerson
at
5/31/2006 08:40:00 AM
|
|


Saturday afternoon, I officially started the summer season. After swimming laps in the outdoor pool, I sat on a deck chair with a bottle of water to drink and a good book. (Nothing says summer like swimming in the outdoor pool, which was actually not as cold as I'd feared it would be).

Last year, I talked about the books I wanted to read during the summer months and I think I read approximately half of them. That's the problem with being a book-a-holic--I'm easily distracted by new books or you never know what mood will seize you next. That said, I've made a list of books I hope to read this summer over on All Consuming. It's an extension of a list I made a few weeks ago to keep up with some titles I wanted to read, so there are already a few books on there I've already read. But, for the most part, it's a list of books I hope to read during the warm summer months ahead.

That and anything else that catches my attention. (And it could be added to since I want to read the first installment of Geroge R.R. Martin's

A Song of Fire and Ice

series since it seems as if everyone is reading or has read it and has great things to say about it. If the first part is good, I will probably add the next three installments to the list)

I've started off the summer reading with a Naomi Novik's first published novel,

Her Majesty's Dragon

. Evo Terra of the DragonPage raved about it a few weeks ago and then the show had an interview with Novik last week. The idea sounded intriguing--historical fiction in the times of Napolean with dragons as a kind of Air Force. So far it's proved to be everything advertised and more.

And the interesting thing about the series is that DelRay is aggresively marketing it--the first three novels have all come out over a two month or so period. (And they're all coming out in paperback to start with, which is a great way to get new readers to sample the books.) Which as enjoyable as this series is, means one thing: I will consume all three quickly and then have a long period of waiting in anticipation for the fourth book in the series (Novik said on the DragonPage Cover to Cover that she is working on the next installment).

posted by Michael Hickerson at 5/30/2006 09:20:00 AM | |


Doc Jensen over at

Entertainment Weekly

has an interesting new theory about what's really going on on the island. It's fascinating reading and it even explains out Dickens'

Our Mutual Friend f

its into the

Lost

universe. (Note to self: add book to summer reading list).

In related

Lost

news, the

Lost

tie-in novel

Bad Twin

has hit the bestseller list. There are rumors going around that the novel was ghost-written by one of

Lost'

s bigger fans, Stephen King.

I've not read the book but it's on reserve at the library so I'll get back to you on it...

posted by Michael Hickerson at 5/29/2006 01:39:00 PM | |


Over the weekend, much was made on the national sports talk shows about the state of Conneticut's school system adopting a new mercy rule for football games. The rule is that if any team beats another by more than 50 points, the head coach of the winning team will be suspended from coaching the next game .

I can see the intentions behind this are good, though I have to question if this is really going to make a difference.

Becuase I can see a couple of things happening. Either you're going to have a coach putting in the freshman team and instructing them not to score or you're going to have coaches having to allow other teams to score meaningless touchdowns and/or field goals in the game's waning moments in order to keep from being suspended the next week.

I can see both sides of this. I can see that if one team is blowing out the other, the third and fourth string players are going to get some playing time, maybe a chance to get on the field and hear the cheers of family and friends. But I can also see the other side where kids on the losing team are going to be mocked mercilessly because, well, this is high school. And heaven forbid it be a community like those portrayed in

Friday Night Lights

were high school football is life and the community takes its identity and pride from the football team's successes and failures.

But I'm not sure this mercy rule is necessarily going to achieve what it sets out to do. For one thing, I think that by the time you get to high school and are playing competive sports, you should know how to win and lose with dignity and class. And, yes, from time to time the victories may be lopsided--either way. But it's how you face that that really shows your character. And not only yours, but the character of the parents and the coaching staff. If the parents, teachers and coaches can use the losing as a life-lesson, than maybe there is something to be learned from it. Or maybe the kids can learn that sometimes in life you face overwhelming odds, but it's not an excuse to be petty, ugly, rude or to just plain give up.

And maybe it's not just a learning experience for the kids, but their parents, teachers, coaches and community members.

The interesting thing is that in a former career stop, I've covered high school athletics. There was a time that I drove out to cover an away game for one of the local basketball teams. Now I will admit, I got lost along the way and arrived at the gym a few minutes into the first half. To find the home team down by double digits. As the game unfolded, the gap worsened and the team ended up losing by something like 100-28.

Needless to say, it was lopsided.

But the thing that angered the fans of the team I was covering and their coach wasn't losing, but the other team's coach. Seeing that his team was up by a good margin at half-time, he didn't call off the dogs, instead allowing his star players to keep playing and inflating their stats. (The other coach had a reputation for doing this and I seem to recall he was trying to get some interest from Knoxville in some of his players.) I'm not saying they should have started missing shots delibrately or handing the ball to the team I was covering. But in basketball, you can run your offense to drain the clock and not humiliate the other team. But this coach didn't do that..it was still the fast-paced offense he'd opened the game with.

And I'll admit--I lost what little respect I had for the opposing coach. In my mind, he was no more than a bully, beating up on a weaker team.

But it also presented me with an interesting dilemma. See, I was there to cover the games for the boys and girls teams. And as I looked along the bench, I saw the faces of those girls who were losing--and it was pretty despondent. But yet, all my journalism classes had instilled upon me that I should report the truth. And the truth was the girls lost and lost badly. But any small town paper reporter will tell you--you have to walk a fine line. Yes, if something is going wrong like a steroid scandal, you have a duty to report it. But what was my duty in reporting on this.

After much thought and consulting with my editor, I decided to run the box score and ran a photo with an extended cutline from the game, stating the score and that the home team had lost. I wanted to write a scathing sports column about the other coach and call him a jerk in print, but I decided I didn't want to be sued for libel. So, I let it go.

A few days later, the coach of the home team called me and thanked me. He said he was grateful I hadn't further humilated his team and that I'd tried to keep their diginity in tact in spite of losing so badly. Of course, I made sure he echoed these remarks to the editor since she had stood by the decision I'd made on how to report the results of the game.

All that said, I can see what this mercy rule is trying to do. I think on some level its heart is in the right place. I'm just not sure that it really addresses what is really at the heart of the matter.

posted by Michael Hickerson at 5/29/2006 08:39:00 AM | |


Congratulations to the Lady Vols softball team! The Lady Vols took two of three from defending national champion Michigan over the weekend and have advanced to the college softball World Series for the second straight year.

The Lady Vols open play Thursday evening against top-ranked UCLA.

And on a related note...to the idiots who run ESPN. Thank you so much for cutting away from a game yesterday to show us every time Barry Bonds looked at the batter's box. I'm sorry, but I could care less about seeing this swaggering, egotistical and all-out cheater try and move past Babe Ruth into sole place for 2nd all-time on the home run list. Next time, please stay with the real athletes who haven't used performance-enhancing drugs in order to achieve excellence .

posted by Michael Hickerson at 5/29/2006 08:31:00 AM | |




Lost



Michael and Walt are gone from the show. The actor who plays Michael said that the episode didn't make it entirely clear, but that his character and Walt have escaped from the island. With Walt, I can see why this would be since the actor is growing up. And if you're going to write out Walt, would there be a good character arc left for Michael? And this getting to leave does sort of play into my theory that the island gives people what they want or need--in this case, it's Michael being a father to Walt.
Man, Charles Dickens is having a good year being mentioned on TV show. First he was in series one of

Doctor Who,

with the Doctor professing his admiration for all of Charles' works and then in

Lost

, we've get Desmond not reading Our Mutual Friend. I looked at the library at the book and was intrigued to find out it was the last book Dickens wrote. Knowing that explains why Desmond was waiting to read until the end of his days. I'm almost intrigued enough to read it and see if the writers of Lost have any allusions or references to this particular Dickens novel.
24
Contrary to what we'd hoped, season six will NOT start off in China. Producer Howard Gordon said it would take most of the day for Jack to fly back to L.A. And it looks like the season will not take place in China. So, how do they get Jack out of that cliffhanger? I guess we wait until January to find out.
Interesting to also note that an original draft of the season finale had Logan getting away with his crimes from day five. And now the question becomes--would that have been as satisfying an ending? Would it have been one too many dark threads to end the season on? Is part of the fun of

24

seeing the bad guys get their just rewards for their evil deeds?


posted by Michael Hickerson at 5/26/2006 01:37:00 PM | |


Live Together, Die Alone


There's been a lot of hype these past few weeks about the second season finale of

Lost

. The producers kept teasing us that it would give us the answers we yearned for, set up new stories for season three and end on a cliffhanger that would have everyone talking all summer long.

Did it live up to those promises?

Yes and no.

Yes, we got some answers and resolution (if you can call it that) to some of the simmering storylines from all season. Locke went from a man of blind faith in the hatch and its mystical powers to someone who was disillusioned and then took over the role Jack had--skeptical disbeliever with his faith firmly rooted more in reality. In a lot of ways, it's Scully from

The X-Files

in reverse. As the season ends, Locke decides he's frustrated with whatever game the Dharma Initiative is playing and decides to see what happens if he lets the clock run down to zero and the wacky symobls come up. Turns out the code punched in somehow dissipates the elctrogmanetic wackiness that builds up every 108 minutes. The timer was allowed to run down once before when Desmond was at the controls and..well, it's pretty much stated that thsi caused the plane to crash.

Which brings up an interesting question. It seems as if the show has worked very hard to interconnect everyone on the flight before and after the crash. So, does this explanation now mean that it's just some wild coincidence? Or is this just another blind alley for us to run down as we look for the real explanation?

And Desmond's back....and we see his backstory. He's dishonorably discharged from the Scottish military, spends time in prison, is encouraged to leave his rich girlfriend alone and sets off on a race around the world to win her love back. In an interesting book end with the start of the season, we see what happened to Desmond just before he went running on the stairs and met Jack. (That scene was in the season premiere if I recall correctly). Then, Desmond gets shipwrecked on the island, meets Clancy Brown (from Sayid's flashback in Iraq) and is brought into the fun that is the Dharma Initiative. Clancy plays games with Desmond's mind, putting on a bio-hazard suit to keep Desmond down in the Hatch. That is, until Desmon gets tired of it, ventures out and accidentally kills Clancy in a struggle on the rocks. We then find out that Desmond was close to suicide when Locke showed up, banging on the Hatch the night Boone died. Desmond set up the light that went on that encouraged Locke to come down and find him so maybe he could make his escape and be reunited with the love of his life, Penny.

It's a lot of detail, but then again Desmond did get the equivalent of two episodes devoted to his backstory.

Which for the most part was fairly interesting. It did raise some questions since in his flashback, Desmond meets up with Libby, who just gives him her dead-husband's boat. It made me wonder if, perhaps, Libby was in on whatever grand experiment was going on here. Perhaps Penny's father put her in place to give Desmond the boat and lead him to the island to get him away from Penny, since he (the father) knew Penny would find Desmond eventually. Or maybe I'm just reading too much into the sheer amount of coincidence that makes things happen on this show. (And as we all know, on

Lost

there ain't no such thing....)

Meanwhile, I have to dance with glee in my prediction that Henry was an important leader to the others. Confirmed. Henry is somehow their leader and important enough that they'd trade Walt for him. We do find out Henry ain't pleased at the trade off, which is interesting. But he has to keep his word to Michael becuase he thinks the Others are the good guys. Interesting idea and we'll see how it's explored. If what Lost is trying to do is come up with a set of bad guys who are convinced their actions are the right thing to do, that works for me. I love a bad guy who even though his or her actions are, overall, negative, they still think they're doing the right thing.

And Jack reveals that Michael has been comprimised and they're walking into a trap. Which Jack still lets them spring on he, Hurley, Kate and Sawyer. I'm a bit confused about this, unless Jack somehow wants to confirm his suspicions.

OK, here's a question for you. In the story, we see the Others put burlap bags over everyone's head to lead them to the dock. Then they let Hurley go and tell him to go back to camp and tell everyone not to come to their side of the island. But to quote Hurley here, Dude, how is he supposed to know how to get back since his head was in a bag for some of the trek? I'm just saying...

Meanwhile, we're left with a lot of questions to ponder as the summer stretches out before us and we have to wait until October for answers. Such as:

Is Locke dead? (Don't think so) Is Eko dead?
What exactly happened when the EMP went off and is the Hatch gone for good?
Will our heroes still get regular supplies of food or have they hacked off the powers that be?
What happened to Sayid, Sun and Jin?
What was that look between Kate and Jack? Is being captured part of some big master plan Jack dreamed up? (If so, he's one hell of a planner)
What's the deal with the polar ice base Hatch? Is this where the polar bear came from?
Did Penny set this all up to track down Desmond?
Or did her father set it up to get Desmond far away from Penny?
Is Michael really going to be allowed to leave or is there a big ship waiting out there to take he and Walt somewhere else?
How'd Clancy Brown's partner in the Hatch know where all the bases were to draw the map for Locke to find?
Are there really any other, working hatches or was it all a ruse? We've seen three that work, but we've also seen one that is a fake.
Also, was it just me or when Penny first showed up on screen, did anyone else think she looked a lot like the lead from

Grey's Anatomy

? I thought for a minute ABC was ready to cross-promote the shows by having Meredith show up in Desmond's flashbacks in an attempt to tie every ABC hit show together.

So, there it is. The end of season two. And we're still left with a few answers and even more questions. I don't think this was the greatest season finale of all time (that honor still goes to

TNG'

s "Best of Both Worlds, Part 1" and

Buffy

's "The Becoming, Part 1 and 2") but it was still good. I will give

Lost

credit--it's made me eager to see where this story goes next and that's exactly what a good season finale should do.

posted by Michael Hickerson at 5/25/2006 08:13:00 AM | |


In today's Heller Hath No Fury blog over at TV Guide On-Line, Michelle Heller weighs on just why she isn't ga-ga over

Lost

.

Interesting reading, though I don't necessarily agree with her. I enjoy the direction

Lost

has taken and I'd be less thrilled if it followed a path ala

Lord of the Flies

. (Sorry, hated that book in high school).

But as the big two-hour season finale airs tonight, I thought it was interesting to hear from someone who just doesn't care for the show.

And I do think it's OK for not every show to be for everyone. I've never watched an entire episode of

Desparate Housewives

and beyond the fact that I used to have a mad-crush on Teri Hatcher from her

Lois and Clark

days, I don't quite get the appeal of it. That doesn't mean I begrude those who like it for liking it. We just don't necessarily care for the same things and that's OK.

Of course, let me add that not watching

Dr Who

or

Battlestar Galactica

is a crime against humanity becuase damn, they're good.

(Oh and a personal note to Barry--you may not want to read the blog article as I know you're catching up on season one on DVD...)

posted by Michael Hickerson at 5/24/2006 12:19:00 PM | |


Day Five: 5 - 7 a.m.
The thing with

24

airing two episodes back to back is that it's easy to forget the twists and turns of the first hour becuase you can get so caught up in the twists and turns of the second hour.

So, let me just say this--the first 20 or so minutes of the first hour were some of most intense the show has seen this season, which is saying a whole lot since there have been some pretty overall intense moments. One thing I love is how CTU can patch into any communications system so Jack can talk to someone on the inside. I swear, if a time portal opened up and Jack went back in time to the old west, Chloe could use telegraph wires to patch Jack in to talk the calvary. Jack talks the only survivor on the sub through taking out a terrorist with a Swiss Army knife and opening a hatch so Jack can get in. Was it just me or when Jack told the kid to lead the way, did you sort of expect the kid to die at that point? Note to all extras on this show: never have Jack Bauer follow you...not good for the life expectancy. But somehow the kid did survive, so he could witness Jack taking out Henderson.

I had to wonder at that point if this was the big twist we wouldn't see coming that FOX advertised all week (I watched

The Simpsons

Sunday night and the commercial sprang up despite my attempts to avoid it). I figured the kids would tell the police--yeah, he saved the sub but he gunned down that other guy in cold blood. Maybe the kid saw the super-intense Jack Bauer look and realized he shouldn't rat out the guy who just told him how to kill a man with a pocket knife.

Good call, kid.

And then, the final hour where it seemed as it Logan were going to get away with it all.

Here's the interesting thing. For a show that is as action driven as it is, the final hour unfolded with a lot of character confrontation. There were few guns and a lot less running around, but I'd argue the final hour was one of the most rivetting, on the edge of your seat hours the show has seen all year. Deep down, I knew that someone Jack would trick Logan into a false sense of security with the first attempt at a confession. It was a bit obvious in how Jack's taking Logan's personal items and then Logan taking them back was played out on screen. You just knew Jack was up to something more than the obvious. I mean, surely he must have known he'd have all of eight minutes or less to get a confession out of Logan. And Jack Bauer is good, but he's not that good.

So, to see Martha come through and get the confession out of Logan was nicely done. Of course, it was probably to make up for the fact that Charles is apparently not a generous man in bed since if you sit back and analyze how long her distraction took, it was all of two minutes. Oh Charles, you're the most powerful man in the world...is that overcompensating for some deficiancies elsewhere?

I have to admit I was worried when Logan got up to give his speech over Palmer that Chloe was going to cut in with the audio feed of his confession. It seemed a bit too melodramatic for this show and I like how it was handled. The slow look of recognition on Logan's face as the nooose tightened and he couldn't get away this time was stunningly well done. I know those guys on Lost are good and those Sopranoes guys will get a ton of supporting actor Emmy nods, but let me just say Gregory Itzin is right up there and while he won't get a nod, he deserves one. Oh and the look of sweet revenge and--ha, ha! got you! on Martha's face, priceless.

Of course, we are left wondering just what happened to Dr Romano and compnay. Who are they and what was the agenda? I guess we'll have to pick up that in January when the show returns.

Also, it seems as if CTU is tied into the same water supply as the basement of the FBI since it seems crushes are coming out left and right. Man, there's a lot of attempted work place romances blooming over there. On some level, I can see that. After the events of the day, you'd want someone to decompress with and say--can you believe that we just saved the world again?!?. With security, you couldn't go out and chat with someone casually about it so you'd need a work colleague to sit down and blow off steam with. And I've got to say to Karen--you've been working 12 hours without a break, so I think division could cut you some slack and let you have an hour off for breakfast with Buchanan.

Did I forget anything?

Oh yeah, one small thing. Holy cow, those last five minutes. For a minute, I thought

24

had played us. I really thought for a moment that the talk of Keifer getting a contract extension for another three seasons was all a ploy and they were really, really gonna kill of Jack Bauer. I also figured these were henchmen for Dr Romano come to take care of Jack once and for all.

But no....

Instead, it was better.

After a season of wondering--what about the Chinese, it finally comes out in full force. In the end, we get the impression that Logan gave up Jack to the Chinese as his final revenge on Bauer. The final few minutes where we see Jack beaten to a pulp and prisoner on a freighter heading to China were enough to make sure I will be there to see how day six opens. How soon after day five will it open up? Will the story start with some kind of prisoner exchange for Jack? Or does anyone in our government know where he is? Will Logan use that as some bargaining chip to lower his sentence? (Somehow I think Dr Romano will find a way to take out Logan in prison).

Oh and sure I could point out that Jack gets kidnapped, beat up and taken out a few miles to sea in the span of four minutes and that the final hours of the day ticking off the clock and then having the cliffhanger might have been more realistic from the attempted real-time format of the show. But I won't do that.

Instead, I'll end with--great end to a great day. A satisfying wrap-up to a great season. I'm not sure if I'm ready to declare it the best day of

24

yet, but it's right up there among the best.

posted by Michael Hickerson at 5/23/2006 07:34:00 AM | |



Forget Barry Bonds' home run Saturday. The real sports event this weekend was BrainyBoy from Inn of the Last Home scoring a goal in the regular season finale of soccer. Congrats to BrainyBoy on this. (Now, Barry, all I can say is--we expect the footage of BrainyBoy scoring his goal to be encoded and made available immediately, if not sooner!)
Amazingly, I did not run out and see

The DaVinci Code

this past weekend, despite the media on-slaught telling me I should go see it as it is "the most important movie since the last one that came out." That said, the sermon at church Sunday addressed the movie and the book, but it wasn't what I was expecting at all. A few things that caught my attention (and apologies to Dr. O'Bannon as these come from memory.)
The DaVinci Code

is a fictional book and movie. And while it does take some things from history that sound good and like evidence, Dan Brown takes liberties with the actual facts in order to tell his story. For example, Constantine did not approve what chapters went into and which were excluded from the New Testiment.
It's not like this kind of hype about something that seems to challenge the Bible is something new. Seems that back in Paul's day, he had to send Timothy to Ephasus to deal with a situation pretty much just like this one and he refers to it in the first letter to Timothy.
There's a church in Australia that is spending $38,000 to counter the influence of

The DaVinci Code

. Surely this money would be better spent feeding the hungry, building Habititat for Humanity homes or anything else that builds the Kingdom. Just imagine if the church attacked the real problems in real people's lives with as much furor as they are this movie and book. The mind boggles at what could be accomplished with those gifts.
Here's the clincher. Part of why the book has so many so bent out of shape is they haven't really read and don't really know the Bible. If, as a church, we'd read the Bible, be in a relationship with Christ that included daily study and prayer, then we'd not be in a position to have our faith shaken by this little book. We'd know exactly what the Bible said about all of this and we'd have the facts to back us up. And, yes, while I do consider myself a Christian and I like to think and hope I'm devout, this one hit home becuase it made me think, question and wonder--am I doing enough in my daily journey to have the close relationship with Christ that I need and that He wants?
Then, onto this evening in which ABC and FOX are torturing us by having the season finale of

24

run against the series finale of

Alias.

These two spy-related shows started the same year and it's ironic that the last hurrah of

Alias

would go against the conclusion this season of

24

. I'm telling you--it's just torture on insane fans like me who have no life. That said, I'm watching

24

before Alias.

Sorry, but I do not want one second of

24

spoiled for me and I know it would be tomorrow.


posted by Michael Hickerson at 5/22/2006 12:38:00 PM | |


Skimming the headlines on Yahoo this morning, Dori Devlin's blog article about the qwerty keyboard caught my eye.

The keyboard we know and use today was designed back in 1870 to keep the keys on a typewriter from jamming togehter. In addition, it was also supposed to try and increase typing efficiency by having a majority of words typed out by alternating hands--so while one hand was typing in one letter, the other hand could be moving into position to strike the next letter. (More on the keyboard at wikipedia).

Then in the 1930s Professor August Dvorak designed what is know as the Dvorak keyboard. His design placed all of the vowels on the home row and was designed to be even more efficient. And one added benefit is that it's supposed to be more friendly to those who suffer from carpel tunnel syndrome.

Which all of this brings up an interesting question--would it be better to go to the Dvorak keyboard? Apparently you can work some magic with the settings in Windows to utilize the Dvorak layout, if you want. Of course, if you're like me and used to the qwerty keyboard, this could make life very confusing. Also, it means that those of us who've used the qwerty keyboard since high school would have to learn a whole new typing system.

But the article by Devlin does raise an interesting question--should the education system phase out the old qwerty keyboard and teach today's youth to use the Dvorak keyboard?

I think it's unlikely that this will happen. I have a feeling that the Dvorak keyboard could be to quwerty what Linux is to Windows.

posted by Michael Hickerson at 5/22/2006 09:58:00 AM | |


How cool would it be to have the money to bid on some of the props, costumes and items used in all five

Star Trek

shows? Imagine how just cool it would be to have the Captain Kirk command chair sitting in your living room.

OK, I'm geeking out here a bit. I know I can't afford any of these items, but it's still kind of cool to think about. Maybe I should buy a lottery ticket and see if I can't win a couple of million so I can have one of the models of the

Enterprise

used to film

Star Trek VI i

n my collection.

Reading about some of the items up for bid, I was reminded of back in '92, my family lived near Washington D.C. when the Air and Space Museum had a special exhibit to celebrate the 25th anniversary of classic Star Trek. I went to the exhibit twice--once on a spring break home from UT and then that summer with some friends. The exhibit looked at how certain episodes reflected the time they were written and produced and what comment they made on that era. There were also a few props that were still around such as the data tapes for the computers and tricorders.

But two things I recall that were the most fascinating to me about the exhibit. One was an original script of "The Enemy Within" (the one where Kirk is split into good Kirk and bad Kirk). The script had the original lines crossed out and penciled in were the classic lines we'd all heard for years--improvised and re-written on set by Leonard Nimoy and DeForest Kelley. As a Star Trek fan, that was just cool. They also had an original outline by Harlan Ellison of the classic "City on the Edge of Forever." I won't bore you with details on the re-writes done to it and Ellison's reaction to be re-written. If you're interested, do a Google search and you will out more than you ever wanted to know.

The other fascinating thing was an interview with some of the cast and crew on the impact Trek had on their lives and careers. One that was particularily haunting was given by William Shatner. He told a story of being picked up by a limo driver, being recognized (he is Shatner, after all) and the driver saying something like, "Hey you were that Captain Kirk guy." The driver then wanted to tell him how much he liked

Star Trek

and how much it meant to him. At this point, Shatner figured it was just another crazy fan but he'd be nice and listen since, well, the guy was driving his limo. Instead, the limo driver says that he was a POW in Vietnam and was held prisoner with some other Trek fans.

Star Trek

had just barely entered syndication at this time, but they each had three or four episodes memorized. During their captivity and torture, the thing that kept these guys sane was

Star Trek

. See, these guys would all re-live the episodes, each person taking on a certain role each day and saying the lines to each other. One day he'd do the Kirk part, the next day the Scotty part, the next day the Spock part. Doing that helped them to get through the suffering they were enduring and the limo driver just wanted to thank Shatner for

Star Trek

becuase the show had literally saved his life.

At this point, Shatner said the limo had to pull over as both men were in tears and that he began to realize that it had made an impact beyond being just a TV show.

I'm not doing the story justice in re-telling it. When I heard it, it gave me goosebumps. It was a powerful story.

Sure, I know deep down that

Star Trek

is just a TV show. And sometime I know I seem a bit silly in my devotion to it and my enjoyment of it. But you know, sometimes you're reminded that while it's just a TV show, it's also some pretty darn extraordinary.

posted by Michael Hickerson at 5/19/2006 10:48:00 AM | |


When I was in driver's ed, we watched a Disney movie featuring Goofy. In the film, we see how Goofy's attitude changes between being pedestrian Goofy and driver Goofy. Driver Goofy is pretty much road-rage personified. He is annoyed at the entire universe and gets really upset when regular occurances such as the light changing or a pedestrian walking out in front of him come his way. He's pretty upset that these pedestrian would dare to use the crosswalk because that three seconds he sits waiting for them to walk in front of his car are the difference between being on time and being horribly, horribly late. Then Goofy gets out of his car and becomes happy go-lucky pedestrian Goofy, walking about, whistling and looking both ways before he's nearly run over by another driver Goofy. The point of the film--other than killing 10 minutes of class time--is to make you consider that in your lifetime, you will be both driver Goofy and pedestrian Goofy. And how quickly you'll forget that you were one or the other, based on whether you're in or out of your car.

I've certainly observed this in my own life and not just when it comes to being a driver or a pedestrian. I've also noticed in relation to using the lap lanes for swimming.

The thing is that at one time or another in your life, if you swim laps, you're going to face this situation. I will call it: I've got a lap lane vs I need a lap lane. If you're lucky, when you arrive at the pool to swim laps, there will be a vacant lap lane that you can jump right in (or more likely ease yourself into since the Y seems to keep the temperature of the pool 40 below zero or warm enough to cook a pot roast. Never a happy medium...but I digress). But if you arrive during a busy time of day, you may find all the lanes full, a lot of times with one person per lane.

Now begins the big waiting game to see if anyone will share with you. Most of the time, if you stand there and look longingly enough at the lanes or send out your pyschic message, "Please, please, please, please let me share" someone will pick up on it. And offer to share the lane with you.

Of course, there's always the chance the shoe is on the other foot. You're swiming along and notice a fellow swimmer looking forlornly at the lap lanes. Your choices are that you can stop and offer to share or you can hope that your fellow lap swimmers are better people than you are and offer to share. (Oh, we're so greedy, we lap swimmers!)

But what is fascinating to me is how quickly we sometimes forget the genorsity of others. I'm willing to share a lap lane with just about anyone. I generally prefer to split a lane down the middle so you don't have to worry about one person being stronger and faster than the other. Also, I have to say that I'd strongly prefer you have googles if you're going to share a lane with me since then both of us can be aware of where the other person is and not crash into each other in the lane.

But what's interesting is how once you're in the pool, you can quickly forget the genorsity of others. Often times, those who are the most vocal about how everyone should share when they don't have a lap lane are the people who won't share when it comes their time to have to share. For example, you're sharing the lane with someone who was there first. They get out, leaving you with the whole lap lane to yourself (ahhhhhh, the luxury). Then a person comes in and looks forelornly at the lanes. And yet the person who not ten minutes before was in the exact same boat will ignore the new swimmer because--ha, ha! I've got a lap lane.

But here's the thing. For the most part, you tend to see the same group of swimmers on a regular basis. And it doesn't take long for you to get a reputation. If you share on a regular basis, odds are most of your fellow swimmers will share with you. If you are a lane hog, odds are this will be remembered. Your only recorse here is to wear multiple swimsuits so you won't be as quickly recognized as the lane hog.

My point to all of this--and I'm sure you're wondering by now if I'd have one and not just blater on--is that I find it fascinating in human behavoir of the expectations we have of how we should be treated but that doesn't always come across in how we treat and interact with others. Whether it be sharing a lane or being driver Goofy or pedestrian Goofy.

posted by Michael Hickerson at 5/19/2006 08:45:00 AM | |




Three Minutes


What is it with shows this week and marking time until the season finales come next week? Monday it was

24

and here it's

Lost

.

We finally find out what happened to Michael during the time he was gone--he was captured by the Others, held prisoner and made a deal to exchange Henry for Walt. I guess it's good that we got some confirmation of it and I'll give you that it was nice to see how absolutely desparate Michael has become to get Walt back and how far that will take him. It does mirror the desparation we saw in the flashbacks last year.

But I'm a bit stunned that no one in the group except Sayid picked up on the fact that Michael was a bit too insistent we do it "my way or no way at all." I figured out very early that his request that it be he, Jack, Sawyer, Kate and Hurley who went to hunt down the Others was a bit off. And it does make me wonder--what do the Others want with this group? Why are they chosen? What strategic value do they have to the Others? Or is it an attempt to separate what they perceieve as the leadership of the group? Or is it because Locke is one of the "good ones" and they want to remove some of the obstacles from his path to leading the group of castaways?

So many questions....so few answers.

Meanwhile, Eko has settled into his new duty as the puncher of the buttons, Charlie found the stash of drugs and the guns and it appears Charlie and Claire are on the path to reconciliation. Or was her taking his hand at the funeral just one of those moment of grief type of things. Sort of like in

High Fidelity

with our hero and the girlfriend hook up after the funeral. It's not that Claire has forgiven Charlie so much as in the face of the death of two people she knew, she's reaching out for something comfortable and familiar. I wonder how long this new found hand holding will last, even though we did see Charlie throw all the statues with drugs into the ocean. You have to figure that is going to come back to haunt them at some point since we made such a big deal about Jack using the drugs to help with the pain Libby had last week after being shot by Michael.

Which now that I think about it--I hope next week Jack starts to think about Sayid's suspicions and put it together with Libby's death bed last word and put the clues together. I guess that's a hard part about knowing more than the characters do (same thing on

24

). We can get frustrated that our heroes haven't put all the pieces of the puzzle together and figured it all out because we, the audience, know all the details. I found myself thinking--Jack, the clues are all right there, man...but then again, they may not be to Jack.

He may be too distracted by everything else going on or blinded by his friendship with Michael.

And it was interesting to see Locke sitting on the outside of the funerals. He didn't come in and make a speech or even show up. It seems he's becoming less and less the conscience of the island that he was last year.

And what's the boat? I mean other than a way to make us all tune in next week....

Where'd it come from? Is it Desmonds? And will it lead the group off the island? Seems like the boat is a bit small to carry everyone from the crash, so who will get to go on it? And does it bring a whole new set of castaways to the island?

Lots of questions with few answers. I'm hoping next week's two-hour season finale will begin to answer some of these questions. But I have a feeling that for every one question answered, we'll get two more new questions to keep us guessing during the long summer hiatus.

Oh and I still stick by my assertation that Henry is the big leader the Others all refer to so reverently. It makes sense that they'd want to trade someone as valuable as Walt for him.

Also, Michael apparently missed every TV show and movie made in the past 20 years since he seems to think the Others will somehow honor their side of the bargain. Did he miss that part of

Empire Strikes Back

where Darth Vader keeps changing the deal for Londo to betray his friends? I'm pretty sure that was kept in the special editions...

posted by Michael Hickerson at 5/18/2006 08:21:00 AM | |



DCP_3090
Originally uploaded by bigorangemichael.

I got to see the doctor this morning. Alas, there weren't marvelous trips through space and time, righting wrongs, dispensing justice and meeting up with attractive women who ask us to explain the plot and scream when the monsters show up.

The past few weeks I've had some pain in my right elbow. In the past, I've been diagonosed with carpal tunnel syndrome but it's honestly been on the backburner since I started faithfully swimming laps a few years ago (one of the many benefits of that whole excercise thing). At first, I figured that this was just a flare up, so I wore my arm brace and took some Advil. But it didn't really help all that much.

So, I made an appointment a few weeks ago with my doctor and went in for a visit. I was diagnosed with golfer's elbow, which is ironic since I don't play golf. But my ailment came from the use of the computer keyboard. So, I was given a prescription, told to buy and wear a special brace on my lower arm just below the elbow and to take a serious look at how my workspace was designed wherever I used a computer. So, I did all of that--got the brace and wear it (breaks the ice at parties!), took the medication and rearranged my desk at work. And it was all doing OK until the past few days when the problem began to rear its ugly head again.

So, I decided that it was time to head back to the doctor for another visit.

Which I did this morning.

Now one thing I hate about the doctor's office is that it's this whole attitude of "hurry up and wait" to get there. I was told that my doctor was running behind and it might be a bit longer than I expected. Which is OK by me as I had brought a good book.

As I sat there, one woman kept going up to the nurse's window. She was in a hurry and upset that they couldn't see her faster. Let me back up and add to this story, she was there waiting when I got there. On one visit to the window, she asked the nurse if the nurses could just test her for strep throat (at this point I was glad I was sitting far across the room from her) and was told she'd have to wait to see a doctor. She then got on her cell phone and complained loudly that it always took forever in this office and that everyone was useless.

Her head just about exploded when the nurse came out and called me to come back next. (I guess I was seeing a diffrerent doctor than she was). As I went back, I saw her get up and head to the nurse's window, probably to give them a piece of her mind. Though from my observation, I'm not sure she had that much to spare..

But anyway....

After having the blood presure taken and my weight checked, I went back and sat around for the doctor to come in and see me. When he did make it, he figured that what he'd done before was in the last stages of working but hadn't fully worked. He compared it to the stock market---where the tendenitis was like a stock--it was up and then we took medicine to bring it down. Now it had spiked back up again but it wasn't as high as before. As he said this, I wondered if he'd ever worked for iPIX and had stock in the company as it seemed like that was the story of the stock....

Anyway, he gave me a couple of courses of treatment. And then he hesitantly suggested I get an X-ray. I say hesistnatly here because last time I had an X-ray I fainted before it. Now, not to sound like a total wimp here, I had a broken finger at the time and I still don't see how twirling it around like you were winding up a proppler on one of those rubber band and balsa wood planes told him anything other than I have a low tolerance for pain. The fainting was a delayed reaction thing really and it's good that I'm needle phobic and have fainted enough in my life after getting shots to know the sympthoms as they hapen.

So, I was sent over to the main hospital to have my X-rays done. He wrote out a prescritpon which I couldn't read but I am sure said--this guy is a total wimp and will pass out from the X-ray...no, I'm not making thtat up. Seriously..he did it once before and we all still talk about it around the office.

I went over and got processed in. So, I got my very own armband, complete with a bar code that I'm pretty sure would tell you the whole story of the fainting and the whole needle phobia thing. You can see a picture of it on my wrist here. (Gee, this is a long post to explain a picture...)

I went to X-ray, got checked in and taken back. And then I figured out what else the scrawl had said. It must have said, "Use the cute female x-ray tech to help him since he'll totally try to be cool and overcompensate and not pass out." And let me just tell you--this plan worked very well. No fainting, not even a hint of discomfort even though X-ray techs try and make you manuever joints into all kinds of toally unnatural angles for the images. But then again--cute female x-ray tech..she could have asked me to put my arm behind my head and quack like a duck and I'd probably have done it.

Alas, there was no quacking like a duck to be done.

Then it was off to the pharmacy to drop off my prescription. And lo and behold, another attractive female there. From her name tag, I saw her name was January and as she asked my birthday, I told January, just like her name. She has probably never heard that one before becuase she didn't roll her eyes at me. Of course, she didn't volunteer her phone number so we could talk further, but you know she may be waiting untl I come by later to pick up my prescription. It was a busy time at the pharmacy and she probably didn't want to make anyone else beind me wait while we exchanged witty banter...

posted by Michael Hickerson at 5/17/2006 01:59:00 PM | |


Day Five, 4 - 5 a.m.
Day five seems to be ending much as it began. This week, we kind of get a greatest hits of day five--we have Logan losing control of a situation, Jack's life in danger from the conspiracy unfolding and Bierko on the loose with a canister of Sentox gas.

Events in this episode unfold at a pretty rapid clip. I'm guessing this is so we just go along for the ride and don't think too much about it. Because if you consider it, the idea that Bierko would have a fifth or sixth back-up plan and just happened to have kept a canister of the gas for a rainy day is a bit much to take. Either that or the planning sessions for the day five conspiracy were brutal. Every contigency planned for, I guess.

So, was this Russian sub in the harbor all part of the plan? Did Logan sign the peace treaty to get the sub there so Beirko could take it over? Were the plans

THIS

far ranging?

Honestly, I don't see how they could be

THAT

far ranging. There are too many random elements that get you from stealing the gas to using on a sub for me to believe that this was the top-secret super-cool deluxe back-up to the back-up to the back-up plan. As I said last week, I felt like we were seeing the final hour of the day unfold. And I will say it now--how stunning would it have been if day five had ended with Logan taking his own life? It might not top the fate of Teri from season one, but it's be a pretty memorable way to cap (no pun intended) the season.

Because as I watched this week unfold, I kept feeling like it was a greatest hits of what we've seen before. It's not that it's a bad episode, but it was more of a "been there, done that" kind of feeling. Of course, this may be the calm in the storm before it all starts to hit the fan in the final two hours of the day.

Now, there was some stuff I did like. Martha Logan finding Agent Pierce alive was nice. The real scene of the night has to go to Aaron Pierce who doesn't call Logan, "sir" but instead just calls him "Charles." That scene alone was worth the price of admission. And it seems, at last, that Mike Novak will be brought into things. Or maybe he's been in on it since the beginning. As a back-up to the back-up to the back-up. Mayhaps Dr Romano hired him to watch Logan and make sure Logan did what the evil conspiracy guys said. It certainly is not a twist out of the realm of

24

possibility.

Meanwhile, Curtis takes a bullet to the arm and whereas most of us mere mortals would writhing on the ground, calling for our mom's to hold our hands because

holy cow this really hurts!

, he just shrugs it off and catches a ride back to CTU's medical center. I bet he's back in the field within 20 minutes.

And I do not for one minute believe Henderson was trying to help the new connection to Bierko lower the fire wall so Chloe could work her magic. I think he was trying to cover up the connection to who is really behind this plot since he knows his life is worth next to nothing now. He's playing all sides to secure what he wants--to escape. Whether or not he'll take his wife, I'm not sure about. I have a feeling he'd leave her behind and head for the border to save his own skin first and foremost.

So, predictions for next week. Aaron Pierce will take over the presidency when Logan is revealed as a super-deluxe bad guy. (I know, it doesn't follow the chain of command, but hey....when does

24

ever follow real world rules?) Audrey will kill Henderson, Chloe will magically restore the digital file and Jack will ask for directions to the restroom on the sub.

OK, I really only think a couple of those has any chance of actually happening. I mean it has been a while since we saw Jack visit a restroom...

posted by Michael Hickerson at 5/16/2006 09:09:00 AM | |


Driving around the past few weeks, I've noticed a lot of church signs advertising a series of sermons related to the authenticity (or lack thereof) of

The DaVinci Code

.

Now, I don't want to be cynical here, but it seems to me that a lot of churches are getting a lot of mileage out of this book and upcoming film. In a way, it's almost like the opposite of the rallying cry that

The Passion of the Christ

was a couple of years ago. The difference is that instead of encouraging congreations to fill up the cineplex, a lot of churches seem to be doing the exact opposite. Some have even gone so far as to encourage people not to stay away from the theaters this weekend, but instead to go and see

Over the Hedge

. Let's make it the number one movie in America, they say and send a message to Hollywood.

Meanwhile, I feel as though a lot of churches are missing an opportunity--one they were willing to seize upon when

The Passion of the Christ

came out.

Both movies--

The DaVinci Code

and

The Passion of the Christ-

-are films that are going to make people ask questions. They're going to make people examine themselves and their faith. Both films are, in my mind, profound opportunities to do what Jesus commissioned all of us as Christians to do in the great commandment--go forth and make disciples of all nations. Sure,

The DaVinci Code

has some elements to it that the church disagrees with. But instead of shouting from the rooftops that this movie should not be seen, why not see it as an opportunity to open up a real dialogue with people about Jesus Christ, who he really is and what he means to your life?

I've read

The DaVinci Code

and I will probably see the movie at some point. But I don't fear it. I don't see the movie as fundametally altering my faith and my belief in God and who and what Jesus really is. I know that truth is contained in the Scriptures, no matter what Dan Brown says to the contrary. If anything, the movie and the book may give me a new appreciation for my faith and my belief--just as

The Passion of the Christ

did.

Here's the thing I think a lot of people keep forgetting in the whole debate--both are movies. Yes,

The Passion

is a good film, but it's not Scripture. Mel Gibson embellished some things to make it more dramatic and more cinematical. That doesn't mean it's not a profound and moving experience to see the film. It just means it's not the literal truth. It's not as Mel jumped in a time machine and went back with a camera and filmed exactly what happened.

Same thing with

DaVinci

. It's not the truth and while it may raise some questions, I feel as though the better response would be to prepare ourselves as a church to have a conversation with people about the movie and the book. Don't condemn it, but use it as an opportunity to talk about, think about, pray about some things and maybe come to a new understanding in your life and walk.



The Passion of the Christ

was an opportunity and the Christian church made the best of it. I fear that with

The DaVinci Code,

we're being given another opportunity and we're fumbling it badly.

I hope and pray I'm wrong.

posted by Michael Hickerson at 5/15/2006 01:35:00 PM | |


This meme is working its way around the blog community. I saw it first over at Malia's and asked to join the fun. She promptly responded, giving me the letter L. That was two weeks ago. I have no good excuse as to why it took me so long to get to it...

Here's the rules: Comment on this entry and get a letter. Write ten words beginning with that letter, including an explanation of what the word means to you and why.



Lord

- I love the Lord with all my heart, soul, mine and strength. I'm a Christian and it defines pretty much who I am. And I hope that people who meet me and know me see the light of Christ shining through me.



laughter

- Life is just to short to be dour all the time, I say. I've got a good sense of humor and I love to share that with those I know.



love

- I am blessed to have a great family who I love and who loves me. I've got great friends who love me as well. Now, if I could just do something about finding my one true love.



loser

- No, I don't think I'm a loser. I do know that about five years ago, I went on a diet and was able to lose 50 pounds. The good news is--five years later, despite the best efforts of Sonic to tempt me, I have maintained that weight loss. And that can be just as difficult as getting the weight off.



Leela

- A companion on

Doctor Who

. You knew I had to work it in here somehow...



lessons learned

- Look, it's alliteration! I checked out Carrie Underwood's CD from the library recently and I really like this song. The thing is--good things and bad things are going to happen in your life. You're going to make mistakes. It's if you choose to learn from them that makes up who you are.



Library

- Or as I call it, "The Happy Place with all the Books." I always have something on reserve.



loquacious

- It's a nice way of saying wordy. And let's face it, I can be pretty long-winded. (See any post rambling on about

Dr Who

)



lover

- Ok, maybe it's cheating a bit to use love and lover. And no, I don't mean in the way you're thinking. I'm talking about loving all things University of Tennessee,

Star Trek

and

Doctor Who.

I had to find some way to say fan and this was the best I could do.



London

- Never been, though I've toured it through various invasions of the planet on

Doctor Who

. I'd love to visit the city someday, see all the sights and sounds. Oh yeah, and part of my geek-boy heart would love to see the streets the Dalek and Cybermen stalked down in the 60s in their various attempts to conquer the planet.

So if you'd like to play the game, leave a comment for me. I'll e-mail you with your letter.

posted by Michael Hickerson at 5/12/2006 02:22:00 PM | |


The cast of

Battlestar Galactica

has been

Simpson

-ized. Check them out here!

posted by Michael Hickerson at 5/11/2006 01:28:00 PM | |


?
After the major shake-up in the final five minutes of last week's episode, it would be easy for this episode to be a major let-down.

And the honest answer is--yes and no.

Nothing was going to rival the dramatic intensity of what happened in the final five minutes of last week and the thing is Lost acknowledged this by not working to top it. I mean, sure it might have been fun in that melodramatic soap-opera way if Libby suddenly became conscious enough to reveal that Michael was behind the shootings instead of Henry. But that's a bit too easy and as we've come to realize, the answers on the island are not easy to come by.

On some level, as I watched events unfold this week, I wondered why Henry didn't hang around. If his mission is to create dissension in the ranks, then why not hang around and point the finger at Michael. This would clearly help widen the rift between Locke and Jack since I could see Locke believing Henry and Jack believing Michael. Also if Henry's goal was to come and bring Locke back, then he's failed in that mission. Or has he? Could it be that Henry came to help put Locke on the path that led to he and Eko discovering the observation hatch? If that is the plan, it seems like there's a whole lot of coincidence and manipulation going on to get the survivors from point a to point b. And does it set up a heirarchy of who the most important survivors are? Do the Others have a bigger interest in some and the others are all just red shirts?

The show just seems to pile on the mysteries this week. So, was Claire's pyschic really a fraud? Or was he saying that to get rid of Eko and deflect attention away from him? Why did the girl have a message from Eko's brother? And why was Eko so hell-bent to get on the plane and come to America? I know that there are some who may be annoyed that Eko's flashback has now sort of invalidated some of Claire's where the pyschic put her on the plane to the island. But maybe not. If we assume the man has some pyschic ability, then could he not know that Eko needed to go the island as well? And what better way than to remove the obstacle in front of him with the investigation of his daughter? Coming out and saying to Eko that he (the pyschic) is also a fraud would help push Eko toward the plane and the island.

This is just my theory and it may be completely disproven by those silly little things called facts. But it's a train of thought that occurs from watching the episode.

As for the island, it's interesting to watch Locke slowly lose his faith. Seems Henry was right and that punching in the numbers doesn't really do anything. Or does it? We have the log and I am guessing we could look at it and see if Henry was telling the truth or not. I was a bit disappointed that Locke didn't this right away. Perhaps it's because he so desparately wants to believe in the island that he can't bring himself to do it for fear of the truth proving his faith unfounded. Does this mean Locke and the island are on the road to a break-up? Will Locke start to lose his ability to walk if he stops believing in the power of the island? Or will the faith of Eko help him back to a path of believing? And will Locke tell Jack of the print out or just let everyone keep tapping in the numbers and keep silent?

One thing that bugged me was the internal continuity. It went from being full light outside to full dark this week in the early goings.

Lost

is usually good about these things but this week it really stood out. Maybe I missed a detail in there somewhere from last week, getting so caught up in the events of everyone getting shot.

And it's interesting to see how Jack is using events to his advantage. He uses the death of Ana Lucia and Libby to make Sawyer reveal where the stash of guns is. I said last year that Jack seemed to be a reluctant leader, thrust into a role he may not have wanted (interesting to see he was a father-figure on the island in some ways when his own relationship with his dad was pretty much the poster child for dysfunctional.) But now we're seeing Jack accept that position and really abuse the authority and power he's given. Jack sees a potential for an advantage and takes it.

Only two more episodes left this season and still a lot of big questions out there. But then again, I bet we don't get any large definitive answers....or if we do, they'll come with some even bigger questions.

posted by Michael Hickerson at 5/11/2006 08:22:00 AM | |




Gilmore Girls

: Partings
It's hard to think of a TV show in recent memory that has had so many detractors even before it aired. Ever since the news of the final scene was leaked out to the Internet a few weeks ago, the on-line community has been going wild, decrying the scene and the season. It got to the point that Robert Bianco commented in his

USAToday

TV Column yesterday that fans need to calm down and see the scene in the context of the show before they start riotting in the streets. And you know, I've got to agree with him.

That said, knowing where Lorelai ended up at season's end did help soften the blow a bit. Since we all knew it was coming, it didn't feel as much like a giant punch in the stomach. Instead, I kept hoping against hope we wouldn't see the scene and that it was all some elaborate Joss Whedon-like ruse to deflect attention away from the real cliffhanger or end of the season. For example, maybe they'd pull something like--Lorelai meets a nice guy named Jack who wears a hooded sweatshirt and is really intense.

So did I like the season finale? Not really. Did I loathe it? Not really.

It was just sort of there. An hour of isolated scenes that worked in a vaccum but overall don't add up to an overall complete episode. Scenes I liked: Rory's confrontation with Mitchum in the elevator, Lorelai's therapy session with Christopher's "date" and Logan's attempts to have Rory talk him into staying. Those were nicely done. It's just the rest of it that didn't quite gel for me. I still don't understand the motivation of Emily in setting Christopher up with someone and inviting Lorelai along for the date. Seems to me that would be a bit awkward for Christopher's "date." And Emily knows from last week that Lorelai is in a pretty vulnerable, place and so to force her to be on a date with the father of Rory..it all seems a bit off to me. Of course, it could be part of Emily's plan to get rid of Luke.

Ah, Luke....where do I start?

First of all, I'm not sure Lorelai coming to him with the ultimatium of it's now or never was the best idea. While she's had some time to work through and process these things going on inside her head, Luke is being confronted with these feelings and thoughts for the first time. So the man might need more than two minutes to process what Lorelai is saying to him. She's had time to think through what she's feeling and how to express it. Luke hasn't and it's not fair to him, even though you can point out that most of what Lorelai said to him shouldn't be seen as "news." Also, in the state Lorelai was in, I'm not sure any action wouldn't be met with regret later. While we did see her lying in Christopher's bed with that stunned, "Holy s***, what have I done?!?" look at episodes end, I'd argue that we'd see the exact same reaction and scene if we somehow had Luke and Lorelai run off and get married. I think that any decision Lorelai made at the point she was at last night would have met with that stunned look of regret. Of course, you can aruge that she wanted to marry Luke so once that wore off, the dealing with the consequences would be a bit more pleasant.

And so, we're left with a cliffhanger and I'm assuming next year will start to pick up the pieces. I will go back to what I said last week--I know that Amy Sherman-Palladino has said that in the end Luke and Lorelai are together. I get that, I really do. But I think she was trying to get a two year deal for herself and setting up a story to run for two years with next year being Luke and Lorelai estranged and the final year having them back together and married. But I guess we'll never know exactly how the masterplan was supposed to play out or what the alleged final three words of the show were supposed to be.



Veronica Mars

: Not Pictured
I wish I'd caught this potential Easter Egg, but I didn't.


"CW?"
"It's a done deal."

Message to the adoring fans? Man, I sure hope so.


Especially after last night's stunningly great season finale. I don't know what Lost and 24 are going to do to end their season finales but I will say this--Veronica Mars has set the bar extremely high early.


I called it a few weeks that somehow the bus crash was tied to incorporation and that Woody Goodman was too obvious a suspect. I also felt like somehow Beaver would be involved. But even though we know now that Beaver orchestrated the whole bus crash because he didn't want the secret that Woody Goodman has molested him to get out, my bigger question is: how much about this did Kendall know? And how much of it did she use to her advantage to manipulate Beaver? I get the impression she's worth a good tidy sum of cash now thanks to Beaver's naming her the beneficiary in the real estate company they started. And now that Kendall doesn't have to be a gold-digger, will she dump Aaron Echolls like a hot potato? Kendall is a user but now she doesn't have to use anyone to get the money she wants to support her lifestyle. So what did she want with Keith? And what was in the suitcase? Are we to assume that it was money or was it something else?


Meanwhile, a lot of plot threads from this season and last all came together. Veronica got chlymedia from Beaver when he raped while she was roofied last year. Of all the twists and turns, that one was came from out of left field but yet it worked. I love it when a show pulls of a stunner like that and it works based on the history of the show. And to see all the various plot strands from the season weave together to reveal that it was Beaver behind the bus crash and why he did it--genius. Absolutely genius.


But that's not all. We find out more about Jackie, we see Veronica's dream of what might be a perfect life (interesting that in her dream, she's not going to Stanford) if her mom were around and her dad were sheriff. Also, we see that Lamb is still an ass, knowing exactly how to not only arrest Weevil but how to make sure it's as humilating as possible. Is there a character that I've enjoyed disliking this much since the CSM in the early seasons of The X-Files? Please, Veronica Mars, let's not try to explore and humanize Lamb...he deserves to stay the glorious jerk he is.


Talk about next to perfect--this episode was it. Rewarding, stunning, well written. And even the manipulation of emotions in Keith's apparent death worked well. I am telling you I had a lump in my throat when he came through the door alive and well. Even though I knew they couldn't take Veronica to that dark a place, I was still utterly relieved when he turned up alive. Lamb is a posturing jerk, but he saved Keith's life this time...so mabye I can cut him some slack there.


Naaaaaaaaaah.


All I know is--CW, you'd be foolish to not pick up this superlative show. I've heard next year will go to three shorter mystery arcs to help keep the show accessible. As long as it's a brilliant as it has been the first two years, I'll be there loyally and faithfully.



posted by Michael Hickerson at 5/10/2006 08:24:00 AM | |




Day Five: 3 - 4 a.m.


Manny Coto, you are the man!


It's easy to twist every iota of suspense from Jack having to force the plane to land on a deserted stretch of interstate all while avoiding being shot down by an F-18. But to mine suspense and gut-twisting events from the pyschological plotline in the last half of the episode was masterful. As the final few minutes unfolded and it looked as if the noose was tigthening around Logan's neck for the final time, I kept wondering--what is going to go wrong? We've got three hours left and surely 24 wouldn't allow Logan to take the coward's way out so early. Watching Logan try to make amends one last time with Martha, then sitting down for a stiff drink and to do his duty was edge of the seat good. Then when he takes out his gun and contemplates what he sees as the only way out, only to get that phone call at the last second...wow, that was some great stuff. Again, I give a huge amount of credit to writer Manny "I saved Enterprise" Coto and I also have to give a ton of credit to Gregory Itzin. You could almost see the neon lights screaming "Emmy moment! Emmy moment!" written all over the screen.


And now we've got a new slimey weasel over at CTU. So Miles has decided to back the wrong horse...I wonder if and when that is going to bite him. Is he really that petty that he'd let the President get away with murder and treason just to show up Karen Hayes? Or to get back at them somehow? And again--why did Jack not play the audio recording for someone besides himself at any point during the last hour. Maybe he still respects the office of presidency and fears that if this tape got out that it's permanently undermine the United States. So he'd not play it in front of Curtis and everyone. But after the investment of trust placed in him by Hayes, you'd think he'd find a way for her to hear it and know that she's done the right thing. That way she doesn't have to keep wondering if her career is in the tank or not.


Of course, if Jack had played the tape for someone or sent a copy to Chloe, there'd be no suspense or drive for the rest of the day.


And was it just me or did this feel almost like the final hour of the season? There was this sense of finality and relaxing to the last half hour that you just knew that something had to happen to derail how easy it had suddenly become.


I know Logan will get what's coming to him, my question now is--how. I'm hoping for a tag-team match of Martha Logan, Aaron Pierce and Mike Novak all getting righteously midevil on him...forget the wrath of Bauer--those three would kick his glutteous maximus!



posted by Michael Hickerson at 5/09/2006 11:40:00 AM | |


A couple of months ago, I visited a church (still am attending there by the way) that is trying to start up a ministry for single adults. By asking questions about the group at the local church, I found out about an interdemoninational ministry that is going on in Murfreesboro that has events for single adults. Right now, they've got a monthly game night and there are plans on the horizon for a dance night and picnic. There was a potluck for Easter for those who couldn't travel or were close enough to family to share Easter dinner with, which I thought was very nice.


My first game night was back in March. They generally take place on the first Friday of every month for a couple of hours. Childcare is provided and you're asked to bring a favorite game if you want and your price of admission is a snack food or a 2-liter drink. (Though I bet if you showed up without food or drink, you'd not be turned away).


As I said, I went to my first one in March and had a great time. I planned to go to the event in April, but it was called off at the last second. It was the Friday of the severe weather and tornadoes in the area. So, this week was my second game night and I have to admit I was looking forward to it.


Before I headed down to the 'Boro, I stopped by home for a bite of supper, to pick up my 2-liter of soda and to put on more comfortable clothes. While eating dinner, I flipped over and watched Seinfeld, which ironically was the classic episode "The Opposite." For those of you who don't know titles, it's the one where George decides every instict he's ever had is wrong and starts to do the opposite. His life then takes off so to speak. He gets the girl, gets a job with the New York Yankees and life, in general, starts looking up for Mr. Constanza. Now, it's interesting that this particular episode was on because it's one of my favorites and it's one that seems to be on a lot when I just randomly tune in. As I was watching it, I couldn't help but wonder if someone was trying to tell me something...was there a deeper message and meaning in the fact that this episode kept cropping up in my life.


So, anyway, after my meal and a quick brushing of the teeth, I headed out for game night. Thankfully my plan to not be the first person there worked. I would say I arrived in the middle of the pack.


When I got there, I sort of surveyed the room. There were a bunch of tables set up, each with a different game. Last time out, I played some complicated game that we never quite figured out the rules for and then switched to Pictionary. So, this time I wanted to avoid the complicated game and wasn't in the mood for Pictionary. Last time out, the spoons table was pretty rocking, though I wasn't set on playing spoons. I started up a conversation with a couple of guys who wandered in the same time I did and we chatted back and forth. We sat down to chat and were talking when an older woman came up to us.


"So guys, I know why you're here," she said. "And if you sit here at this table with just a bunch of guys all night, you won't meet anyone new. You nice young men whould mingle and I'm going to keep my eye on you to make sure you do."


Now, let me say she said this in a gentle teasing, fun-loving way. So I went along with the joke and thanked her and told her I'd make sure to mingle.


Luckily, we had an ice breaker game (or as Barry and I would know them Theta games) that helped mingle a bit. After the ice breaker, I wandered around, mingled and ended up playing a couple of games of Password and then a round of Clue. I hadn't played Clue in years and I'd forgotten, well, most of the rules. And yet, I still managed to pull off a victory in the game, though I kept overthinking it and confusing myself. In the end, it was Mrs. White in the Conservatory with a rope. Justice has once again been served.



posted by Michael Hickerson at 5/08/2006 01:23:00 PM | |


Last night, I was setting up the VCR (I know, I'm so 90s!) to record tonight's episode of

Doctor Who.

I had the VCR set to SciFi and as I programmed it, I heard that familiar

Law and Order

theme music playing. I was confused so I finished programming and checked to make sure that maybe ComCast hadn't pulled a switcheroo and moved USA Network up a few dozen notches and migrated SciFi elsewhere. Or maybe it was some sci-fi show or movie that somehow using the Law and Order theme as some clever storytelling aspect.



Nope.



There was the SciFi logo in the corner and the credits for Law and Order: SVU airing.



I checked the listings and this is what SciFi chose to air last night--a three hour block of SVU. Yeah, it's not like we don't have Law and Order repeats 24/7 on every other network on the planet, but now they're showing up on the SciFi Channel?!?



I guess they got tired of running the umpeeth repeat of Stargate (the Law and Order of the SciFi Channel) and went with.....something already owned by their parent company, NBC/Universal. Now, I know this is SciFi and they do stretch the definition of science-fiction and fantasy pretty thin at times when it comes to the movies they run (I mean, can you tell me what is sci-fi about Hannibal?) but they've done OK in terms of the shows they'll run.



But I guess they forgot to call me and get my input. Because I'd say that with the new Doctor Who possibly winning new fans, there might be some new interest. And heaven knows there's quite a back catalog of episodes you could show--what with 20 complete seasons available for syndication purposes. Why not buy a few stories from Tom Baker's run as Doctor and put those on since I'd say most people who are casually aware of Doctor Who tend to assocated Baker with the role.



Or maybe you could repeat some of the library of shows you've had on over the years. Like maybe Farscape or one of the other SciFi Friday shows that have come and gone. Alas, I think if they repeated Farscape at an hour and time when fans could find it, they'd have a riot in the streets as people realized this quality show was cancelled to continue to make room for more Stargate. (Or heck, it's been a while since a network repeated Babylon Five in order...that would be nice too!)



But back to my original point. I don't quite see how Law and Order: SVU qualifies as science-fiction. I sure wish someone would explain it to me.

posted by Michael Hickerson at 5/05/2006 09:33:00 AM | |
Thursday, May 04, 2006
TV Round-Up
It's May and that can only mean one thing--lots of new episodes. It's only the first week of sweeps and already there have been half-a-dozen "holy cow!", jaw dropping moments in many of my favorites. So let me warn you if you've not yet seen the latest episodes of Lost, Alias, Veronica Mars and Gilmore Girls, I am going to give away SPOILERS for all of them.



Alias: 30 Seconds
Not nearly as much fun as last week's episode, but still more fun than most of the first three quarters of season five. I hate to say it, but cancellation and the ability to wrap up all the lingering storylines may be the best thing to happen to this show since that fateful Super Bowl episode in season two.



First jaw-dropping moment on ABC of the evening: Sloane kills Nadia. After sacrificing so much and betraying all of his friends out of a desire to save his daughter, Slaone is forced to choose between her and his Rimbaldi obsession. When Nadia throws Page 47 into the fire and we see some kind of inscription or message come glowing through, I guess we knew her days were numbered. That said, I wasn't sure they'd kill her. I figured she'd go back into a coma and wake up just in time to reveal to Syd and company that Slaone was up to his usual no good.



And now he's gone back to the dark side, working with Prophet Five. What exactly is the agenda he's working on here? And what will Rimbaldi's final prophecy and end-game be? Thankfully, the show seems to want to make it more than a giant red ball that makes everyone go 28 Days Later.



That said, while I'm happy we're having some attempt to tie up continuity, it's the little things that drag this show down. Syd references having time taken away from her, simliar to what happened to Nadia. But yet, Nadia's hospital wrist band shows that she was admitted in 2005. So, I guess we're supposed to assume it's now 2006 on the show (since they talked about Nadia losing a year in the coma) but that sort of goes against the whole Syd lost two years between seasons two and three. I know, I'm beating a dead horse here, but then again I still think they need to address the Chinese considering Jack public enemy number one on 24....



Meanwhile, the attempt to draw out Ana Espenosa was an OK plot but I think this is where having the audience know more than the characters eliminted some of the suspense. I knew that Ana would wander in and kill the other agent because she now looks like Syd. And they did work hard to make sure the APO crew never sees the new Ana. These were "twists" you could see coming a mile away.



Lost: Two for the Road

And here I thought the biggest jaw dropper of Lost was going to be--"Gee Locke, they sent me to get you becuase you're one of the good ones."



Boy, was I totally unprepared for the final five minutes of this one.



I now come to you with a new theory...the island is run by the rules of classic Star Trek. And every male on it is living out his fantasy to be Captain Kirk. Becuase if you kissed Captain Kirk or slept with him, odds were you were gone by the end of the episode.



Same exact thing is happening here.



Ana Lucia sleeps with Sawyer--dead. Libby kissed Hurley--dead.



Now, I'd heard for months the rumors that the Lost producers were unhappy with Michelle Rodriguez. So they'd decided to kill her off. Then we heard the counter rumors that this was not true and they loved her and loved her work on the show. And that they had a specific story for the character planned out. Also, what set me at ease was the fact that the last two times a regular on Lost has shuffled off this mortal coil, we've had pretty much six months of hype about it. This time, not one word. Sure, we could have had them both die in the season finale, when such huge events are expected. But to kick off the May sweeps...holy cow, that's really raising the bar a lot don't you think? Almost to the point that the final five moments overwhelm the rest of what happened in the episode...and the rest of what happened was actually pretty darn good.



We get a flashback of Ana Lucia, examining what led her to on the flight. We knew she'd killed the man who shot her and killed her unborn child, but here we get to see the after effects. Interesting the parallels of her meeting Jack and his father. She meets both in a bar, they both have drinks and then they both go and board a flight. And there's an obvious undercurrent of flirting with both. I wonder if Ana Lucia ever put it all together that Jack was the son of the man she came to Australia to serve as a body-guard for. Also, we find out that Jack has a sister out there somewhere. That should be interesting to see explored though I wonder if she might not show up on the island somehow. Is she a potential Other?



Speaking of the Others, I don't believe one word Michael said about them. I have a feeling Jack and company are walking into a trap. On the one hand, it'd be easy to think Michael had been Loctus of Borg-ed by the Others and is following their orders. But a more likely scenario is that Michael is doing this to free Henry and get Walt back. And if you think the Others will keep their word, raise your hand.



Yeah, I don't see many hands going up in the air.



So many new questions, only four more hours left this season. This one had enough twists, turns and jaw droppers for a season finale...and yet, it's only the beginning of the end. Heaven only knows what they've got in store for us next. But I can tell you one thing: I'm eager to find out.



Now, I'm sure some of you will say--but weren't Michelle Rodriguez and Cynthia Watros in trouble for drunk driving over in Hawaii and might not that have led them to be written out of the show? Sure, but according to the show's producers that wasn't the case. It was all planned from the beginning. Read more about that here.



Veronica Mars: Happy Go Lucky

Jaw dropper of the week number one--Aaron Echols is aquitted. OK, so maybe not that unexpected but well done that the show had me figuring it could go either way right up until the verdict was read. Sure, the whole trial is a travesty legal-wise, but if I wanted a show about realistic lawyers, I'd watch Angel. (Where they're all evil and plotting the apocolypse.)



But anyway, enough with the lawyer jokes.



Last year, going into the season finale, I had no clue who the culprit was. And this year, going into the season finale, I have no clue who the culprit is. I have theories and wild speculation on who it could be. I still think it's Woody, Kendall or Beaver, though I am sure Rob Thomas could have it be Weevil and I'd buy it. I'd not be happy about it, but I'd buy it. I do feel as if this episode was one about moving the chess pieces into play for next week. We've got all the clues there and now it's a matter of stringing them all together.



Before Lost aired, this was the show I was most looking forward to next week. Now with how good Lost was, it's a tie.



Gilmore Girls: Driving Miss Gilmore

It seems to be awfully fashionable to pile on Gilmore Girls these days. Is the show having a down year? Probably. Has it jumped the shark? Possibly.



It's so easy to run down the show and it's hard to have much optimism since the two people who are the creative force behind it will be gone next year. To draw a parallel, it'd be like Ron Moore stepping away from Battlestar Galactica now...sure there are some good writers on the show, but can they bring the vision and the direction to the show Moore can? Probably not.



Anyway, back to Gilmore Girls.



The big bone of contention for why the Paladinos left the show was they wanted a contract for two more years and the studio only wanted one. And in looking on-line, there's a theory that ASP was setting it up for a two-year end arc that would end up with Luke and Lorelia together, but would break them up for next year. And, you know, based on what I've seen here, that theory makes a whole lot of sense. It would explain a lot of this season and the choices made in terms of Luke and Lorelai as a couple.



But, alas, we shall never find out...



That said, the show is a shadow of its former self. We have isolated scenes that work--Emily's revelation that she wants to buy a house for Lorelai and Luke was a nice touch. But then you've got stuff that just is so....wrong for lack of a better word. I want to reach in and strangle Lorelai, Luke and Rory because they're all acting so self-absorbed and stupid. It's painful and hard to watch these three characters who were once so great just become so self-centered and shallow. If they'd all just talk about what's bothering them instead of avoiding the issues in what feels like a desparate attempt to tread water, it might be better.



I'm not "done" with the show yet, but the bloom is definitely off the rose....

posted by Michael Hickerson at 5/04/2006 09:21:00 AM | |

Follow me on Twitter!



Follow me on Twitter!




Recent Comments




Awards



Best Middle Tennessee Blogs
Web Sites I Visit
CrossWalk.com
Daily News Journal
Doctor Who News
Go Vols
Go Titans
The Tennessean
The Tennessean's Titans Coverage
Trek Today
TV Guide On-Line
Washington Post Redskins Coverage
USA Today
2007 Team Schedules
Tennessee Vols
Tennessee Titans
Washington Redskins
Favorite Authors on the Web
Orson Scott Card
Peter David's Blog
Keith R.A. DeCandido's Blog
Neil Gaiman
Elizabeth George
Philip Gulley
Stephen King
Donald Miller
Lisa Samson's Blog
Robert Whitlow
Musical Links
Carolyn Arends
Sherrie Austin
Cherryholmes
Lee Domann
Dust And Ashes
Fleming & John
Sara Groves
Jennifer Knapp
Jars of Clay
Carolyn Dawn Johnson
Cindy Morgan
The Monkees
Nickel Creek
Nothin' Fancy
Rebecca St. James
Ray Stevens
Steep Canyon Rangers
Williams and Clark Expedition
Rhonda Vincent and the Rage
Jaci Velasquez
Blogging Links



<< ? Blogaholics Anonymous # >>

My Blog Chalk

This is my blogchalk:
United States, Tennessee, Smyrna, English, Michael, Male, 31-35, Reading, Swimming laps.


You Are Visitor

Looking For Something Specific?