About me
Name: Michael
Location: Nashville, TN
E-mail me!
View My Complete Profile
100 Things About Me
My Facebook Profile
My Wish List
Syndicate Big Orange Michael
The Latest News on the Vols
Also For Your Reading Pleasure
The Rocky Top Brigade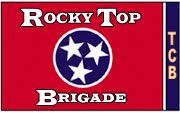 For Your Listening Pleasure (Podcasts)
Slice of SciFi
PodCulture
Two Insane Fans: The Statler and Waldorf of Doctor Who commentaries
Archives
04/01/2004 - 05/01/2004
05/01/2004 - 06/01/2004
06/01/2004 - 07/01/2004
07/01/2004 - 08/01/2004
08/01/2004 - 09/01/2004
09/01/2004 - 10/01/2004
10/01/2004 - 11/01/2004
11/01/2004 - 12/01/2004
12/01/2004 - 01/01/2005
01/01/2005 - 02/01/2005
02/01/2005 - 03/01/2005
03/01/2005 - 04/01/2005
04/01/2005 - 05/01/2005
05/01/2005 - 06/01/2005
06/01/2005 - 07/01/2005
07/01/2005 - 08/01/2005
08/01/2005 - 09/01/2005
09/01/2005 - 10/01/2005
10/01/2005 - 11/01/2005
11/01/2005 - 12/01/2005
12/01/2005 - 01/01/2006
01/01/2006 - 02/01/2006
02/01/2006 - 03/01/2006
03/01/2006 - 04/01/2006
04/01/2006 - 05/01/2006
05/01/2006 - 06/01/2006
06/01/2006 - 07/01/2006
07/01/2006 - 08/01/2006
08/01/2006 - 09/01/2006
09/01/2006 - 10/01/2006
10/01/2006 - 11/01/2006
11/01/2006 - 12/01/2006
12/01/2006 - 01/01/2007
01/01/2007 - 02/01/2007
02/01/2007 - 03/01/2007
03/01/2007 - 04/01/2007
04/01/2007 - 05/01/2007
05/01/2007 - 06/01/2007
06/01/2007 - 07/01/2007
07/01/2007 - 08/01/2007
08/01/2007 - 09/01/2007
09/01/2007 - 10/01/2007
10/01/2007 - 11/01/2007
11/01/2007 - 12/01/2007
12/01/2007 - 01/01/2008
01/01/2008 - 02/01/2008
02/01/2008 - 03/01/2008
03/01/2008 - 04/01/2008
04/01/2008 - 05/01/2008
05/01/2008 - 06/01/2008
06/01/2008 - 07/01/2008
07/01/2008 - 08/01/2008
08/01/2008 - 09/01/2008
09/01/2008 - 10/01/2008
10/01/2008 - 11/01/2008
11/01/2008 - 12/01/2008
12/01/2008 - 01/01/2009
01/01/2009 - 02/01/2009
02/01/2009 - 03/01/2009
03/01/2009 - 04/01/2009
04/01/2009 - 05/01/2009
05/01/2009 - 06/01/2009
06/01/2009 - 07/01/2009
07/01/2009 - 08/01/2009
08/01/2009 - 09/01/2009
09/01/2009 - 10/01/2009
10/01/2009 - 11/01/2009
11/01/2009 - 12/01/2009
12/01/2009 - 01/01/2010
01/01/2010 - 02/01/2010
02/01/2010 - 03/01/2010
03/01/2010 - 04/01/2010
04/01/2010 - 05/01/2010
05/01/2010 - 06/01/2010
06/01/2010 - 07/01/2010
07/01/2010 - 08/01/2010
08/01/2010 - 09/01/2010
09/01/2010 - 10/01/2010
10/01/2010 - 11/01/2010
11/01/2010 - 12/01/2010
12/01/2010 - 01/01/2011
01/01/2011 - 02/01/2011
02/01/2011 - 03/01/2011
03/01/2011 - 04/01/2011
04/01/2011 - 05/01/2011
05/01/2011 - 06/01/2011
06/01/2011 - 07/01/2011
07/01/2011 - 08/01/2011
08/01/2011 - 09/01/2011
09/01/2011 - 10/01/2011
10/01/2011 - 11/01/2011
11/01/2011 - 12/01/2011
12/01/2011 - 01/01/2012
01/01/2012 - 02/01/2012
02/01/2012 - 03/01/2012
03/01/2012 - 04/01/2012
04/01/2012 - 05/01/2012
05/01/2012 - 06/01/2012
06/01/2012 - 07/01/2012
07/01/2012 - 08/01/2012
08/01/2012 - 09/01/2012
09/01/2012 - 10/01/2012
08/01/2013 - 09/01/2013
10/01/2017 - 11/01/2017
11/01/2017 - 12/01/2017
I'm a bit depressed this morning that the magical season for UT's men basketball has come to an end. It's sad to see our great run come to an end and I'm sorry that our three seniors couldn't go out as national champions.
That said, as I reflect on the season, I can't help but be satisfied with the run Tennessee made as a whole.
A lot of great things happened this year. Nationally, the program rose to prominence (much to the chagrin of many of the "old school" basketball people who can't handle that the Vols are good and will be for years to come. You can see it just in the seeding we got and the way CBS scheduled our games and covered us). We were number one in both polls for a week. We won the regular season SEC Championship for the first time in 41 years. We are the state champs of the Volunteer State, beating Memphis, Vanderbilt and MTSU. That fact alone will be a huge boon in in-state recruting for YEARS to come, thus giving me optimism for the future. We won a record-setting 30 games. The team helped put the Volunteer state on the map as a basketball powerhouse.
And the basketball team created a pride and a buzz among Big Orange fans that you generally see reserved for the football team and the Lady Vols.
Looking at all of that and the sheer amount of fun I had watching our team and enjoying the success, I deem this season a huge, absolute success. Yes, we didn't win it all and maybe we peaked too soon (beating Memphis) but it was still a great ride. And with Bruce Pearl at the helm, I have a feeling this is just a taste of what's to come. And I can't wait.
Labels: tennessee basketball
posted by
Michael Hickerson
at
3/28/2008 06:20:00 AM
|
|


Not sure how I missed this long article on Bruce Pearl in Sunday's Washington Post.

But it's a great article and it only reinforces the need to start backing up dump-trucks full of cash to the man's house to keep him here in the Volunteer State.

Labels: tennessee basketball



posted by Michael Hickerson at 3/27/2008 09:53:00 AM | |


It's a rare day when I agree with the Tennessean's David Climer. But today, I find myself in total agreement with Climer when he basically says that UT needs to back up the dump-truck full of cash (or several dump-trucks actually) to Bruce Pearl's house to keep him at UT.

To lose Pearl now would be a devestating loss to the program, the university and to the state of Tennessee as a whole.

I hope that sound I hear is the back-up noise of several large dump-trucks....

Labels: tennessee basketball



posted by Michael Hickerson at 3/26/2008 12:59:00 PM | |


When I heard the news that the nominees for this year's Hugo Award had been announced, I have to admit I was pretty excited. Each year, I try to at least read all of the nominated novels and decide which one I think is most deserving of the award. It's something I look forward to each year.

Except when I surfed over to the list, I saw I'd already read four of the five nominees. And the fifth nominee is sitting on my shelf at home, waiting to be read as soon as I finish the newest Stephen White novel.

Yep, it's official. I'm a geek.

The intersting part is that for the long-form dramatic presentation portion of the ballot, I've only seen two of the five. And I certainly don't think Heroes deserves the award, much less a nomination for sesaon one. But that may be that the end of season one was such a colossal letdown and season two stunk out loud that I'm not being fair.

As for short-form, while I'd love to see Battlestar Galactica win it for "Razor" I really think Doctor Who sewed up the award for the third-straight year with the brilliant "Blink." Seriously, if you haven't seen it, it's disc four of the series four set. I believe the disc also includes the other nominee "Human Nature/Family of Blood" (which if it won, I wouldn't be too upset.) Two nominees, one disc. You really can't wrong there.

posted by Michael Hickerson at 3/25/2008 01:03:00 PM | |


Whew.

For some reason, the Vols are trying to get my blood pressure up this weekend with their wins. First Friday's game and then going to overtime today. But the good news is--the Vols now have a one in sixteen shot at cutting down the nets two weeks from Monday.

Of course, if we don't wake up and bury a team when we've got them down like we need to, we won't make it much farther.

And it seemed like today that CBS stood for Complete Butler Sycophants.

Good heavens, could they be a bit more obvious in who they were rooting for? The Butler guys could do no wrong and you'd think they were hitting game winning shots every time they scored the way Bill Raferty was calling the game. Add to that that Vern Lundquist audibly sighed when Butler missed a free-throw late in the game...it had my wonderful Easter dinner churning in my stomach with disgust.

That doesn't even cover the insane let's cut to a game with ten minutes left that is close while the Tennessee game is inside of three minutes and close. I could absolutely care less about the pretender UT (Texas) playing and blowing a huge lead to Miami, CBS. I think the real reason they cut away was so they could show 20 solid minutes of commercials. Or so we could see the Texas guys working up their strategy. Which is fine and all if I gave a fig about Texas or if the Tennessee game didn't have something happening. I understand that it's under 10 seconds and they're only up three, but why do we have to stay with it during the timeout which will last about ten minutes or so while we see more commercials for

CSI: Wichita

.

And then, the game ends in overtime and we can barely show the last seconds ticking off the clock before we cut off to Davidson vs Georgetown. And we linger on Davidson celebrating.

Yeah, absolutely no evidence of bias there CBS. I'd come up with some witty thing for that, but I can't work Davidson into the CBS letters.

But the good news is--we're still alive. And if I were Bruce Pearl, I'd call Pat and have her read these guys the riot act. They played well enough to win, but not up to their potential. Thankfully, the blatant attempts to get on the SportsCenter Top 10 plays weren't there today, but to allow a team like Butler to hang around and take you to overtime...yeah, not the stuff of greatness there.

Labels: tennessee basketball



posted by Michael Hickerson at 3/23/2008 04:36:00 PM | |


Apparently it's time to pack up and move to New Jersey because they've got all their problems solved.

It's the only real reason they'd be introducing legislation to investigate the outcome of the Lady Vols vs Rutgers game a few weeks ago.

I know it's been a bad year for Rutgers, but get over it and move on!

Labels: tennessee basketball



posted by Michael Hickerson at 3/19/2008 06:36:00 PM | |


Apparently, having the number one overall RPI in the country, winning the regular season championship and having a top ten strength of schedule isn't enough to get Tennessee a number one seed in the tourney.

You can almost see the desperation of the committee to find some reason to deny Tennessee the seeding we earned. I call shenninigans on whole process, wondering how much Kansas paid off the committee to undeservedly get a number one seed. Sorry, but your resume isn't nearly as impressive as UT's. I sense some last-minute listening to ESPN here.

Oh well, we're a number two seed and when we're cutting down the nets in a few weeks, we can look back and laugh at the stupidity and short-sightedness of the committee.



GO BIG ORANGE!!!!!!!!!!!!!!!!!!!!!!!



posted by Michael Hickerson at 3/16/2008 05:13:00 PM | |






posted by Michael Hickerson at 3/15/2008 10:24:00 AM | |


Last night, tornadoes hit downtown Atlanta. Among other things, the twisters caused damage to the Georgia Dome, site of this weekend's SEC Championship.

The activity led the SEC to postpone one quarter-final game and to push back the semi-final games from this afternoon to this evening. The games have also been moved to the arena on the Georgia Tech campus, which while I'm sure it's nice doesn't have the capacity the Georgia Dome does. It can hold a bit more than 9,000 people meaning that fans won't be allowed at the games. Just family, cheerleaders, bands and credentialed media.

Now, I'm a huge sports fan, but there are times when real-world events are bigger and take precedent. From what I heard, the SEC tried to just cancel the rest of the games for the weekend to allow those affected by these storms to concentrate on the bigger and more important issues. But the story I heard is the NCAA and the selection committee wouldn't allow this.

And that just doesn't make a lot of sense to me. For one thing, it's going to be surreal to be playing games in front of no fan support. Second of all, Kentucky and Georgia have a distinct disadvantage..the winner of that game has to play two games in one day. And they face Mississippi State tonight should they win. And really, I have to wonder how focused Georgia will be since the damage happened in their home state. Thirdly, I think all the cases for bubble teams and seedings have that could be made have been. The only real factor could be whether or not Arkansas should be in or do they need to win one more game to get to the Big Dance. All the other bubble teams pretty much choked their way out of the tourney Thursday evening. I realize it's bizarre to say, but while it could cost the Vols a number one seed, I think there are bigger issues here. And that they should have just cancelled the rest of the games and moved on.

posted by Michael Hickerson at 3/15/2008 10:06:00 AM | |


I suppose a complete lack of respect for Tennessee should be nothing new or the fact that when it comes to big-time awards, those who aren't part of Big Orange Nation have this sliding scale or adjustable criteria for what merits who should win the award. In this case, I'm referring to the almost criminal stupidity of two-thirds of the SEC coaches who realize that Bruce Pearl owns their asses and will for years to come and couldn't put their own egos aside long enough to realize that he deserves to be the coach of the year in the league and not share the honor with Billie Gillespie from Kentucky.

Here's the thing that really ticks me off. When I hear UK supporters calling in to defend the selection of Gillespie, they talk about how he did less with more and that after their bad start, it's a miracle they went 12-4 in the SEC. (And it is a miracle...make no mistake about it.) But if you bring up the fact that not only did the Vols go 14-2 and have a better outside of the conference schedule and record, they suddenly scream you can't count that. Ummmmmmmmmm, wait just one minute while I parse the lack of logic there. We can consider UK's out of conference craptastic record and factor that in when it comes to voting for Gillespie or showing why he deserves the award but we can't look at the fact that Bruce Pearl played a tougher out of conference schedule, went on the road to Memphis and Gonzaga, beating both of them among a lot of other good, quality teams. Oh but we can't factor in the fact Memphis was number one when UT beat them and that game was easily bigger than any game that's taken place in the state of Kentucky in the past five years. (There, I said it...deal with it UK fans).

Then, if you look at the SEC schedule, you'll see that UT went on the road, only losing two games. Yes, one of them was to Kentucky, but let me also point out that when it comes to road games, Kentucky got their asses handed to them by Vanderbilt here in Music City. I think y'all lost by 40. Oh, but they turned it around at that point, it was a wake-up call, they all say. Yes, such a wake-up call that the Vols still managed to beat you guys. Oh but Gillespie had a game plan to beat Tennessee at home and almost did. Well, you almost beat us, but you didn't. Last I looked, we won the game. We defended home court, we won on the road and we delivered on the expectations that were set for us. Bruce Pearl took a team that was supposed to win and did that. He created a new excitement and enthusiasm for basketball in this state. His team had a hell of an end-of-season schedule, playing a lot of rivals down the stretch and he kept the team focused enough to only lose one game in that stretch.

He's coach of the year, pure and simple. He shouldn't have to share the honor with Gillespie, who quite frankly, did little to deserve the honor. Again, I point out that crappy December (which if you follow UK fan logic, we can consider for UK but can't look at UT's out of conference record) and the fact that you got your asses handed to you by Vanderbilt. On national TV. Oh yeah, we forgot that part. On an ESPN showcase game where it was pretty much over by ten minutes into the game. That loss alone should disqualify anyone from even being considered for coach of the year.

But, I'm a UT fan. And there are some who think that if we complain or call something unfair, we're just being arrogant or acting entitled. Heaven forbid that I want my team to get the honors and accolodes they have EARNED this year.

But you have a whole bunch of coaches who see the writing on the wall--Bruce Pearl has elevated the SEC, he's made UT a power and this isn't going to be some blip on the radar that will soon go away.

It just irritates the fire out of me...and don't even get me started on the insanity of bracketologists who question if UT should be a number one seed or not....

Labels: tennessee basketball



posted by Michael Hickerson at 3/12/2008 08:31:00 PM | |


Before I got the dreaded flu, I had the pleasure of spending some quality time hanging out with my niece and nephew and their dad last weekend. I happened to be driving past where they were getting out of the car to enjoy some pizza and joined them for lunch last Saturday and then we had dinner last Saturday. In between, I helped run an errand that involved needing two drivers.

Because I'm the coolest uncle in the entire known universe, my nephew decided he wanted to ride back to his house with me.

On the way to pick up their car, we'd seen the after affects of a car accident, including the police on the scene with their flashing lights. As we drove back, my nephew wanted to make sure that we went "really fast" so we'd beat Daddy and his sister, but not so fast that we'd "go to jail." I told him that you didn't usually go to jail for going too fast, but you got a ticket.

"What's a ticket?" he asked.

"It's a piece of a paper that says you broke the law and makes you pay a lot of money," I told him.

"Oh, that sounds bad," he said. "Is that worse than jail?"

As the conversation continued, he went on to tell me that we was "really cool." I asked him how he knew this.

"Becuase all the girls like me," he replied matter-of-factly.

Well, it's good that you know that. And from now, I'm keeping him away from those

Happy Days

re-runs.

Labels: family



posted by Michael Hickerson at 3/06/2008 06:09:00 PM | |


Any day you win your first SEC regular season championship in over 40 years is special.

Making it even more special--doing it by beating one of your biggest rivals on their home floor.

Adding to the beauty--coming back from a 16-point deficit on the home floor of a rival who is the defending back-to-back national champions. Second time this seasons the Vols have had a huge comeback against the Gators and it shows that right now, Bruce Pearl owns Florida.

Icing on the cake: the loss by the Gators could be the nail in the coffin of their NCAA tournament hopes.

Awesome.

Congrats to the Vols for the big win. Now, let's take care of South Carolina Sunday and get read and focused for the SEC and NCCA tournaments.



Go Big Orange!!!!!!!!!!!!!!!!!!!!


Labels: tennessee basketball



posted by Michael Hickerson at 3/06/2008 06:42:00 AM | |


I've figured out the location of the island on

Lost

. It's not somewhere off Fiji. It's right here off of downtown Smyrna. It's located in the Kroger Pharmacy at the Sam Ridley location.

Seriously, there must be some kind of time rift between the real, outside world and the world inside the pharmacy. I had to make use of the pharmacy this week--I've been lucky enough to get the flu that's going around (my advice: If you can avoid it, do!). After going to a "Doc in the Box" at the local CVS, I was asked where I'd like my prescription filled. Foolish me, I said Kroger because I'd used them before and in my fevered state, I forgot what a ludicrous island of insanity it could be. Plus I figured the prescription was being sent electronically, it's get there quickly and I'd not have the hassle of filling out umpteen insurance forms at the CVS.

Looking back, I should have just filled out the forms at the CVS.

I journeyed from CVS to Kroger and went into the pharmacy with a copy of my prescription in hand. I went up to the counter, said it had been sent electronically and asked if I could confirmed if it was there and how long it would take to fill. I figured if it was going to be more than five to ten minutes, I'd go home and rest in the comfort of my own bed and beg a family member to pick up said prescription for me. The pharmacy person said it hadn't arrived but she'd check in a second and let me know. If I'd sit and wait, someone would get right to me with the information.

Apparently, I missed the memo that said it was "come into Kroger and be argumentative" day. Because I took a seat and was promptly forgotten. Being the observer of human nature that I am, I was sort of amused by the woman who had multiple prescriptions to pick up, but only wanted one. And would only pay for it after they'd opened it, she'd visually confirmed what it was and they'd counted it out for her. I wasn't sure what the story was, but I strongly believe there's some kind of statement about the status of health care in our country buried in there. Forgive me if I'm just too tired from the flu to string the pieces together.

Then, there was the guy who was upset the price of his medication had gone up. And was ready to argue over this for 20 minutes. As a line built up behind him. Apparently it took the entire staff of the pharmacy to fend off his eloquent debate tactic of, "I never paid this much before" which he repeated time after time after time. As I watched a line grow, I got up, hoping that maybe I'd not lose any more ground. At this point, I was debating between going home for a nap and coming back later or if it was one of those I'd missed hearing my name called due to this guy. Again, in my flu-symptom state, I can't say my mind was working clearly. That said, I was far more patient than the guy in front of me who said the guy was going to need some pain medication if he didn't just buy the damn prescription or not and let the rest of us have our turn. I don't think he'd have had to work too hard to get up a lynch mob right there in the middle of Kroger.

Anyway, I finally got up and this was after an hour of waiting. And my prescription had just come through. Hence my theory that Kroger pharmacy and the island on

Lost

....same location.

I looked around for Kate, but alas never saw her. Rats!

posted by Michael Hickerson at 3/05/2008 07:29:00 PM | |



Battlestar Galactica Last supper
Originally uploaded by kidddrunkadelic14

According to Ron Moore, this photo contains all kinds of super cool hints for the upcoming fourth season of "Battlestar Galactica." Moore hints that the identity of the final Cylon model may be revealed in here as well.

All I know is--season four cannot get here soon enough!


posted by Michael Hickerson at 3/04/2008 06:32:00 PM | |

Follow me on Twitter!



Follow me on Twitter!




Recent Comments




Awards



Best Middle Tennessee Blogs
Web Sites I Visit
CrossWalk.com
Daily News Journal
Doctor Who News
Go Vols
Go Titans
The Tennessean
The Tennessean's Titans Coverage
Trek Today
TV Guide On-Line
Washington Post Redskins Coverage
USA Today
2007 Team Schedules
Tennessee Vols
Tennessee Titans
Washington Redskins
Favorite Authors on the Web
Orson Scott Card
Peter David's Blog
Keith R.A. DeCandido's Blog
Neil Gaiman
Elizabeth George
Philip Gulley
Stephen King
Donald Miller
Lisa Samson's Blog
Robert Whitlow
Musical Links
Carolyn Arends
Sherrie Austin
Cherryholmes
Lee Domann
Dust And Ashes
Fleming & John
Sara Groves
Jennifer Knapp
Jars of Clay
Carolyn Dawn Johnson
Cindy Morgan
The Monkees
Nickel Creek
Nothin' Fancy
Rebecca St. James
Ray Stevens
Steep Canyon Rangers
Williams and Clark Expedition
Rhonda Vincent and the Rage
Jaci Velasquez
Blogging Links



<< ? Blogaholics Anonymous # >>

My Blog Chalk

This is my blogchalk:
United States, Tennessee, Smyrna, English, Michael, Male, 31-35, Reading, Swimming laps.


You Are Visitor

Looking For Something Specific?