About me
Name: Michael
Location: Nashville, TN
E-mail me!
View My Complete Profile
100 Things About Me
My Facebook Profile
My Wish List
Syndicate Big Orange Michael
The Latest News on the Vols
Also For Your Reading Pleasure
The Rocky Top Brigade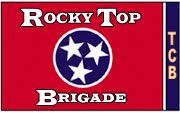 For Your Listening Pleasure (Podcasts)
Slice of SciFi
PodCulture
Two Insane Fans: The Statler and Waldorf of Doctor Who commentaries
Archives
04/01/2004 - 05/01/2004
05/01/2004 - 06/01/2004
06/01/2004 - 07/01/2004
07/01/2004 - 08/01/2004
08/01/2004 - 09/01/2004
09/01/2004 - 10/01/2004
10/01/2004 - 11/01/2004
11/01/2004 - 12/01/2004
12/01/2004 - 01/01/2005
01/01/2005 - 02/01/2005
02/01/2005 - 03/01/2005
03/01/2005 - 04/01/2005
04/01/2005 - 05/01/2005
05/01/2005 - 06/01/2005
06/01/2005 - 07/01/2005
07/01/2005 - 08/01/2005
08/01/2005 - 09/01/2005
09/01/2005 - 10/01/2005
10/01/2005 - 11/01/2005
11/01/2005 - 12/01/2005
12/01/2005 - 01/01/2006
01/01/2006 - 02/01/2006
02/01/2006 - 03/01/2006
03/01/2006 - 04/01/2006
04/01/2006 - 05/01/2006
05/01/2006 - 06/01/2006
06/01/2006 - 07/01/2006
07/01/2006 - 08/01/2006
08/01/2006 - 09/01/2006
09/01/2006 - 10/01/2006
10/01/2006 - 11/01/2006
11/01/2006 - 12/01/2006
12/01/2006 - 01/01/2007
01/01/2007 - 02/01/2007
02/01/2007 - 03/01/2007
03/01/2007 - 04/01/2007
04/01/2007 - 05/01/2007
05/01/2007 - 06/01/2007
06/01/2007 - 07/01/2007
07/01/2007 - 08/01/2007
08/01/2007 - 09/01/2007
09/01/2007 - 10/01/2007
10/01/2007 - 11/01/2007
11/01/2007 - 12/01/2007
12/01/2007 - 01/01/2008
01/01/2008 - 02/01/2008
02/01/2008 - 03/01/2008
03/01/2008 - 04/01/2008
04/01/2008 - 05/01/2008
05/01/2008 - 06/01/2008
06/01/2008 - 07/01/2008
07/01/2008 - 08/01/2008
08/01/2008 - 09/01/2008
09/01/2008 - 10/01/2008
10/01/2008 - 11/01/2008
11/01/2008 - 12/01/2008
12/01/2008 - 01/01/2009
01/01/2009 - 02/01/2009
02/01/2009 - 03/01/2009
03/01/2009 - 04/01/2009
04/01/2009 - 05/01/2009
05/01/2009 - 06/01/2009
06/01/2009 - 07/01/2009
07/01/2009 - 08/01/2009
08/01/2009 - 09/01/2009
09/01/2009 - 10/01/2009
10/01/2009 - 11/01/2009
11/01/2009 - 12/01/2009
12/01/2009 - 01/01/2010
01/01/2010 - 02/01/2010
02/01/2010 - 03/01/2010
03/01/2010 - 04/01/2010
04/01/2010 - 05/01/2010
05/01/2010 - 06/01/2010
06/01/2010 - 07/01/2010
07/01/2010 - 08/01/2010
08/01/2010 - 09/01/2010
09/01/2010 - 10/01/2010
10/01/2010 - 11/01/2010
11/01/2010 - 12/01/2010
12/01/2010 - 01/01/2011
01/01/2011 - 02/01/2011
02/01/2011 - 03/01/2011
03/01/2011 - 04/01/2011
04/01/2011 - 05/01/2011
05/01/2011 - 06/01/2011
06/01/2011 - 07/01/2011
07/01/2011 - 08/01/2011
08/01/2011 - 09/01/2011
09/01/2011 - 10/01/2011
10/01/2011 - 11/01/2011
11/01/2011 - 12/01/2011
12/01/2011 - 01/01/2012
01/01/2012 - 02/01/2012
02/01/2012 - 03/01/2012
03/01/2012 - 04/01/2012
04/01/2012 - 05/01/2012
05/01/2012 - 06/01/2012
06/01/2012 - 07/01/2012
07/01/2012 - 08/01/2012
08/01/2012 - 09/01/2012
09/01/2012 - 10/01/2012
08/01/2013 - 09/01/2013
10/01/2017 - 11/01/2017
11/01/2017 - 12/01/2017
Sometimes it's better to be lucky than good.
I feel like I aged 20 years in the second half of tonight's game.
Second week in a row Tennessee could do nothing in the second half. Not on defense, not on offense...nothing. You let a 21-0 lead evaporate. You let South Carolina get back into a game you clearly had in hand at the half. And you have to hang on by the skin of your teeth to win.
I am sick of the defense making every third-bit, third-rate QB and receiver on the other team look like Heisman Trophy candidates. Two weeks in a row this has happened, esp. in the second half. Terrible, terrible, terrible. At some point when they've run the same damn play seventeen times for a first down, you'd think--maybe, just maybe we should try to defend that.
And some of the bad decisions down the stretch. Let's waste TWO freakin' time-outs in the last ninety seconds. Absolutely terrible and we're lucky that didn't come back to bite us.
And here's a note to you ESPN--if I gave a rat's posterior about the overrated Big 10 game you've been hyping all week between two teams that would have four losses each if they played in a real league (and by real, I mean the only league that is worth a damn, the SEC), I'd watch. I don't need an update every time Joe Pa has a heart attack on the sidelines or they get in the red zone or the water boy for Ohio State mixes some more Gatorade (Ooohhh...this time he's making lemon-lime! Let's discuss that strategy!) I don't care about that game because, quite frankly, neither team is worth my time or attention since, again, they don't play in the SEC.
And I swear to you ESPN, why do you let Todd Blackledge call UT games? He is the worst at making whoever UT plays sound like they give lessons on sainthood to Mother Theresa. And Lytton's....you should've refused to serve the guy after his deplorable coverage of UT vs Penn State in the bowl game last year.
And not nearly enough shots of frustrated Spurrier in the first half. This is why I tune in (well, that and my obsessive love of UT football). I was contemplating sending Spurrier a visor to throw, telling him every time he threw it, it raised money for the children.
Oh and anyone know the irony of this loss? In 1998, Spurrier brings in Florida, loses in OT when his kicker chokes and misses a field-goal. Now, nine years later, same thing happens again, only this time it's to South Carolina. You know, that knowledge alone makes me kind of happy...
posted by
Michael Hickerson
at
10/27/2007 10:54:00 PM
|
|


This morning's News-Sentinel has a feature on Kenny Chesney and his back-pedaling, trying to get back in the good graces of UT and its fans.

Sorry, Kenny it won't work with me. And what's the deal here? Did your new buddy Tim Tebow not get you tickets to the Florida vs Georgia game so you decided to "grace" Neyland Stadium with your presence this evening?

I guess your buddy Steve got you tickets to the game...because I know that no UT fan would give up tickets so you could go. I hope wherever you're sitting, you hear the mocking of many Big Orange fans. I know I'll be mocking you...oh yeah, and still not buying any of your CDs, watching any of your videos or supporting your career in any way, shape or form.

Labels: tennessee football



posted by Michael Hickerson at 10/27/2007 08:17:00 AM | |


I have to admit I'm still in a lot of denial that last week's game happened. It's not that I can't believe we lost to Alabama, it's how we lost that is the puzzler. It's just embarrassing when your team goes flat in the second half. I guess someone didn't give them the memo that even though you're ahead in the second quarter, that doesn't mean you've won the game.

It's lead to a lot of debate all week on the should we or shouldn't we keep Fulmer. About half the radio guys in town are the biggest bunch of change course whichever way the wind blows bunch of guys I've ever heard. Last week, they loved UT. This week, they can't wait to pile on, call for Fulmer's head, tell us all how silly we are to like UT. I'm guessing that Vandy upsetting South Carolina had a bit to do with that. (On a side note, I can't wait for that DVD to come out....and you know it will. This is Vandy, where we win one big road game a year but can't do squat at home.)

I'm sure some of you are wondering where I stand on the whole "fire Fulmer" thing. I know this because everyone who sees me out and around wearing orange this week has asked me that question. My thoughts are these--I'm not sure who this magical savior everyone thinks is out there, lurking around just waiting to take the job, should a coaching change be decided upon by those in the position to do so at UT. Of course, then again, who saw Bruce Pearl coming? And that's the thing--with the success the men's basketball team is having and what Bruce Pearl is building, suddenly there's some competition. Before now, basketball season was looked forward to see the Lady Vols contend and to hopefully pull an upset or two. Now, basketball is on the upturn, we've got a coach who is dynamic and commands attention and a team ranked in the top ten in some polls with huge expectations. Dear heavens, is this what it's like to live in Kentucky, minus all the horse racing?

My thing is this--I really have no say on if they fire Fulmer or not. I'm not entitled to a vote. I'm a fan and I go to some games when I can. This doesn't entitle me to decide if we should or shouldn't make a coaching move. So, I'm not going to sit here and call for the head of Fulmer because a)the man is a recruiting genius and b)he's elevated the program to places it had never been before. Also, I have this image of if I were to call upon people at UT to fire Phil, that somehow Phil would show up at my office and demand I be fired. It'd only be fair, wouldn't it? Kind of like that Seinfeld episode where Jerry shows up to heckle the woman in her office to see how she feels.

How awesome would it be if Phil went and campaigned outside the businesses of all those asking he be fired that those people lose their jobs?

Actually, now that I think about it, it sounds pretty cool.

Which brings me to the point that this is a pretty big game this weekend. For one thing, the dreaded Steve Spurrier comes to Knoxville. And as we all know, I can't stand Steve Spurrier. His pain is my joy. OK, not his pain, but his wincing when his team bungles something is my pure delight. His expressions of frustration at his team--love it. I don't wish ill upon the man...well, not much, anyway. He did coach my favorite NFL team for two years--and what a painful two years those were. Trying to convince myself that I could somehow love Steve....yeah, that wasn't all it was cracked up to be. Had he gone 4-0 against Dallas, I might have had some small smidgeon of love for the man. But when he left town having not even come into the same zip code as the playoffs I was happy.

And it's the Gamecocks. Which I still have nightmares of that game back in the fall of 92 when we went over to Columbia and Steve Tannyhill was QB and it was just ugly. Terrible. Of course, we got our revenge on Steve Tannyhill when he revealed he hated Rocky Top (seriously, how can you hate the greatest song outside of Amazing Grace ever written?!?). I enjoyed how the next year when they came to town, we beat them and we played Rocky Top after EVERY SINGLE PLAY.

When I was in school, I was convinced that a lot of guys liked to say they were for South Carolina so they could get away with wearing the word Cocks on their hat and attempting to convince us that it had some socially redeeming value. Other than that, I can't see any reason you'd root for South Carolina. And then they introduced that damn rooster crowing sound in their stadium. Seriously, the only thing more ridiculous is the Gator chomp. (On a side note, how many more fan bases can I alienate in one post?)

And, of course, I recall two years ago, Steve's first year back when he beat us. I still feel sick to my stomach thinking about it. I feel sick to my stomach anytime I think of Spurrier triumphing over my beloved Vols.

So, tomorrow is a big game. A huge game. Three weeks ago, we made a big step toward reclaiming the home field advantage that is the greatest college football stadium in the world (sorry Michigan, sorry Georgia, but you just don't compare...oh look, two more fan bases to post hate comments). I am hoping to see the team that came out and took care of businesses against Georgia come out tomorrow. I'd love to see the Vols defense shut down South Carolina and our running game rip off about a 300 yard rushing game. And to see Spurrier in agony. Oh sure, he doesn't wear his visor anymore to throw, but in my mind he will be. And he'll be throwing it often and wondering why he bothered to come back....

So, here we go...let's go Vols.



GO BIG ORANGE!!!!!!!!!!!!!!!!!!!!!!

Labels: tennessee football



posted by Michael Hickerson at 10/26/2007 08:43:00 PM | |




Heroes:

Fight or Flight


Heroes

is trying hard to break out of this slump they're in.

They're not succeeding.

This week, we completely waste the talents of Kristen Bell, who shows up as Elle. Or as I call her, let's rip off Angel's Gwen Raiden.

Part of my issue with this show is that characters do stupid things. Elle is making it so obvious she's hunting Peter and then is easily called off. Who's the mysterious father on the other end of the phone? At this point, it's hard to muster much interest.

Meanwhile, Parkman and Nathan head out to find Parkman's dad. Now, we've got evidence that he's done something to Molly and he ran out on Parkman years ago. But when we find him, we suddenly are in a trusting mood....so much so that the guy pulls the wool over our eyes and traps us in some kind of vision, where we face our great fears. Genius move there guys...genius.

Then, you've got Mohinder, who for a genius is not exactly long on common sense. At this point, the Company has to be incredibly stupid to NOT know he's working against them. He brings in Molly, which seems the dumbest idea ever. Then, Nikki goes all crazy and not ten seconds later he's trying to help her escape. Yes because a group as secretive as the Company wouldn't have monitoring systems.

Oh, it just makes me head hurt sometimes the bone-headed moves this show expects us to swallow.

I know, I know it's a comic book for TV. But I've read comic books and while characters do make mistakes and are fallible, they're not ever this clueless.

I keep hoping for one positive, one storyline that compels me. The Hiro storyline is almost that and I find myself wanting to fast-forward through the other stuff to see it. I should've done that this week, watching those five minute and missing the other parts that proving pointless.

I guess in the good news category I can say we didn't see the Wonder Twins.

When that's the most positive thing I can say about an episode, you know something is wrong.



Friday Night Lights

: Thank Goodness It's Friday Night
In one scene, we see exactly why Buddy Garrity is a success as a salesman. The meeting with Eric Taylor isn't going well. So far, Eric isn't biting on any of the reasons Buddy has thrown out to sell Eric that Dillon needs him to come back. And just as Eric is looking to head out, Buddy plays hardball. He plays the family card and suddenly, Eric is looking for where to sign to come back to Dillon.

And the thing is--Buddy needed to play that card. Yes, it's ironic that Buddy would play the card of "Hey, your family is falling apart without you" on Eric since we saw Buddy's entire family crash around him last year and we're still seeing it. But if there's a person who knows the telltale signs of a family in trouble, it'd be Buddy. It's sort of like when people ask me for relationship wisdom knowing I'm divorced...I know the signs that you're headed to a danger zone having lived through them.

Because the Taylor household is falling apart. Tammy is losing it, Julie is rebelling and baby Gracie...well, baby Gracie may be the most stable one under the Taylor roof. If anything, Eric needs to come back or at least insist his family come to Austin. But if he doesn't come back to Dillon, then the show wouldn't be nearly as interesting.

So, Eric buys what Buddy is selling...and we'll see where it goes.

It left me very excited for next week. This episode as a whole left me eager for more. The team is falling apart, imploding from within. The new coach is hyping Smash, though from what I've seen here, it's just Smash being Smash. I'm not sure where all the resentment from Matt is stemming from since we haven't seen Smash be any worse than he was last year. But to see Matt go after him and punch him on the field was interesting. One of the moments where you keep wanting to look away, but somehow you just can't.

Meanwhile, the decision to have more Landry is continuing to pay dividends. This week, he and Tyra enter into a relationship of sorts. I am loving the family focus of the plotline this week, with his dad wondering what Tyra is doing with his son. The scene at Applebees was one of those great ones that this show is so good at. On one level, Dad's there to look out for his son, but on another level, he's trying to figure out the attraction. I wondered if Dad figures Landry pawned his watch to afford dating Tyra or to buy her presents. That said, I'm still not liking how obvious they're making the whole "Landry's watch is missing" angle.

There are so many great subplots on this show, it's hard to address them all. I did like the way the Riggins storyline has played out, with him seeking some kind of meaning for his life. And Jason's decision to go to Mexico. Best line of the show was Herc's line about Jason becoming a cliche.

I love this show.

Labels: friday night lights, heroes, tv shows



posted by Michael Hickerson at 10/23/2007 06:17:00 PM | |


Defense: You're supposed to play all four quarters. I know, I know, you were up by a lot as the fourth quarter started, but that's no excuse for colossal near-miss you guys had today.

Offense: Call me crazy, but I'd like to see you guys make it into the end zone more than once or twice a game.

Rob Beronas: Thank you, thank you, thank you!

posted by Michael Hickerson at 10/21/2007 07:08:00 PM | |


...that stunk!

I have a bad feeling that all the good will from beating UGA and Mississippi State toward certain members of our coaching staff will have evaporated this week.

It's going to be a long week on the call in shows...

And a long year until we get our next chance to defeat Bama...

posted by Michael Hickerson at 10/20/2007 08:27:00 PM | |


It's UT vs Bama today!

All I have to say is

GO BIG ORANGE!!!!!!!!!!!!!!!!!!!!!!!!!!!!!!



posted by Michael Hickerson at 10/20/2007 08:48:00 AM | |


Heroes: The Kindness of Strangers
Did the writers for House infilitrate the writers' room over at Heroes? If you watch House, you know his mantra is "Everybody lies" and that sure seemed to be what everyone was doing this week on Heroes.

HRG is lying to the family, Claire is lying to HRG about the new guy in her life and Mama Patrelli is lying, claiming she committed the murder of Hiro's dad in the season-premiere. And I'll bet you dollars to doughnuts that Claire's new boyfriend isn't all he seems. He's pushing too hard to get her to trust him and it seems fairly obvious he's got some other agenda.

I could jump on the band-wagon and say this show is in a sophomore slump. But really, it's been limping since the big episode focusing on HRG last year.

At this point, I could care less if we ever see the Wonder Twins ever again. Are they travelling across the entire South and Central American contintent to come to America. And why is nothing new happening with them? In case you missed it the first three weeks, Maya goes all Andromeda Strain and her brother is some kind of cure. And they're coming to America to find the deceased Dr. Soresh. And now they've picked up Sylar, who is probably licking his chops to absord that power to go Andromeda Strain. The sheer level of coincidence to this storyline just strained my already stretched thin willing suspension of disbelief. A couple of questions here. I'm guessing Sylar figured that one or both of the Wonder Twins have some ability based on their interest in Dr. Soresh. I'll buy that. But did Sylar kill everyone at the road side gas station? I clearly saw an older woman sitting in a chair in an establishing shot. But we only saw Sylar take out the American car owner. I'm guessing Sylar had to go on a killing rampage otherwise the police would soon be on their trail.

Meanwhile, we meet Nikki's cousin who also has a power. Apparently anything she sees done on TV she can imitate. If I were the government, I'd have her watching repeats of Star Trek right now to get on that transporter thing. We saw Scotty, Geordi and a host of other engineers repair it...maybe she can figure it out and build us one. I will give this storyline a bit of credit. When the manager asked the girl to lock up early, I figured she'd be using her cool new wrestling moves to fight him off. Thankfully, the show didn't go there.

The problem with this season of Heroes continues to be--too many characters, not enough focus. I'm guessing the writers think we all love Claire and can't get enough of her. She's an interesting enough character, I suppose, but it feels like she and HRG are getting more than their fair share of screen time. They're the only two characters who have been in all four episodes this year apart from the Wonder Twins. And it feels like this storyline is just going back over ground we covered last year. Claire doesn't trust HRG and he is hiding things from the family. Been there, done that, go the t-shirt.

I read somewhere that the big problem with Heroes this year is coming up with something to top the save the world plot of last year. And looking at it, I kind of have to agree. After you save the world, what's next? OK, sure Buffy did it a lot, but that show was also more grounded in compelling characters and crisp writing. Heroes is entirely plot driven and about building toward a goal...though what the goal is this year, I'm not sure. The mystery of who is behind the murders of the original Heroes isn't really seizing my interest. Up until now, Mama Patrelli has been a witch and the only intriguing figure in the original crew that held my interest was killed off in the season premiere. There may be some interest in the fact that Parkman's dad ay be the big bad, this this plotline needs to get moving if you're going to sell me on the fact that it's anywhere nearly as good a driving force as the whole "save the cheerleader, save the world" thing from last year.

Reaper: All Mine, Magic
Four episodes in and my biggest concern about Reaper is coming to fruition--it's become formulaic.

So far, here's what we can count on. Sam get an assignment from the Devil, including a vessel. Sam has to figure out how to use the vessel, who the soul is and then capture the soul and send it back to hell. Along the way, something will go wonky with the vessel and Sam's initial encounter with the soul won't go well. He'll figure it all out in the nick of time, but his whole life as the personal assistant for Satan will ruin his life--both social and otherwise.

Now, the good news is that at least Reaper is trying to cover this by having the character interaction be fun and entertaining. You could bump up the interaction between Sam and the Devil to half the show and I wouldn't mind.

And it's interesting to see the tensions between Andi and Sam. The last two weeks, Andi has basically thrown herself at Sam and he's pretty much spurned her advances. Not because he's not interested but because his life as the Reaper is getting in the way. And since he won't confess his secret identity to Andy, that's getting in the way. For those of you keeping score at home, that's just about every season of Smallville rolled into one. Which it's OK now but this could get old very fast. Either Reaper has to have Sam confess who he is to Andi or watch her move on to someone else and see Sam suffer for it.

Wait, we sort of got that last week..but it was all easily resolved by episode's end.

And we've seen just how far the Devil will go to help or hurt Sam. Last week he shut down the college Andi wanted to attend to keep her close to Sam. This week, he lured her to the magic show to trap Sam into going after the soul. Andi as a pawn in the game between Sam and the Devil could be interesting. That said, if the Devil keeps showing up in Andi's life and she doesn't get a clue that he's more than he seems, I could be annoyed.

So, while I'm frustrated by the formula nature of the monster of the week stories, I still like the characters. Watching Sam try to find a loophole in the contract was nicely done and the scene where the Devil sent the semi to keep Sam in line was also a treat.

Reaper has a lot of potential to it. I just hope it can break the mold and start breaking some new ground.

Labels: heroes, Reaper, tv shows



posted by Michael Hickerson at 10/17/2007 10:03:00 AM | |


Following my general philosophy that it's never too early to start hating Alabama, I offer a joke...

Q. What's the difference between a puppy and an Alabama fan?

A. After six weeks, the puppy stops whining.

posted by Michael Hickerson at 10/16/2007 11:50:00 AM | |


Friday Night Lights: Bad Ideas
One of the many things I love about Friday Night Lights that I love so much is that despite the fact that the show is a fictional one, just about everything about the show and the stories feels authentic. I know a lot of shows have tried to acheive that quasi-documentary feel to them, some to greater success than others for humorous value, but there isn't a show out there that just captures the fact that you're getting a glimpse into the lives of these characters as much as this show.

Which is why the whole Trya/Landry subplot is sticking out like a sore thumb.

Let me first say I like some parts of where the plot is taking us. Seeing it push Tyra and Landry together is a nice touch and the scene with Landry telling Tyra she knows how he feels and that he'd do anything for her was nicely done and unflinchingly honest. (And teased exactly in the wrong way by the NBC promo that aired during The Office). And as the two sat in Landry's bedroom, kissing as the episode ended, I was reminded of the quote from Speed about relationships that begin under intense pressure don't always work out or last.

That said, I'm still not sold on the melodramtic nature of the plotline itself. I'm wavering of if I think the Landry's discovery of his watch was some kind of reaction based on guilt or if it will actually become a plotline later. If it's guilt, then I like it. If it's a clue that links Landry to the murder later, I'm not going to be quite as happy.

The rest of the episode worked for me. The unflinching honesty in portraying just how draining the separation of Eric and Tamy is was incredible. Seeing Tamy slowly fall apart in the first two episodes of this season has been incredible. Seriously, how did Connie Britton not get an Emmy nod last year? The scene in the new guidance councellor's office as Tamy loses it in front of him felt as awkward as it should have in every respect. And watching Tamy go from confident on the phone with Eric to losing it in the hospital when Grace is sick was wonderful. The look on her face when the doctor said something about her husband helping her out....yeah, just engrave her name on the Emmy statue now. It was that good.

And Eric's situation. I think there was a lot more to the comment "I bet you were a great high school coach" than meets the eye. It's one of those compliiments that you wonder if it was really a compliment. Yes, his speech might have caused the NCAA committee to look more favorably on the spoiled athlete he defended. But I have a feeling that could come back to bite Eric, leaving him without a job and a way back to Dillon. And you can tell that he's torn--his heart isn't really in anything he's doing. He wants so desparately to be with his family, but also to follow his dream. And as we look at what's happening, it seems he's not giving his all or best to either of his roles right now because he's torn.

And then Tamy states outloud for the first time that maybe this whole him in Austin, her in Dillon thing was a bad idea. I think we only have to look at Julie to see that bearing out. Watching last week's episode, we saw how the Taylor household functioned better with both parents there....

Meanwhile, things aren't looking too hot for Buddy Garrity. Now while Buddy is a pain in the rear, I think Eric understood the politics of the town. You get Buddy on your side, he's loyal. I have a feeling if the team loses a game ,the new coach's supporters will turn on him and drop him like a hot potato. Which while Eric had a few stumbles early-on last year, Buddy never dropped his support. Sure, he went too far bringing in VooDoo, but Buddy never left Eric hanging out to dry. I have a feeling this is what will be the downfall of the new coach. That and he didn't come up through the Dillon ranks. If the team loses, you can bet the blame will fall to him and his new style of coaching.

Bionic Woman: Sisterhood
After a first episode that felt too rushed and a second episode that felt disjointed (turns out it was two scripts smashed into one story), Bionic Woman finally gives us an episode that lives up to its promise and potential. The story was by producer David Eick and you could almost hear him saying, "This is how the show is going to succeed" on every scene.

First of all, I had no idea it was part one of two. Nice surprise there.

The first two weeks, we had some heavy-handed exposition. Jamie was apparently chosen to be a Bionic Woman, Will lied to her about their relationship, Sarah is slowly self-destruction, the group Jamie works for is trying to stop some kind of global forces of evil. But this week, we finally got to see all those elements in play in a way that actually worked instead of feeling like the neon-sign screaming "foreshadowing" or "backstory" was going off.

Sarah comes to Jamie, seeking her help. Jamie is apparently the Bionic Woman 2.0 and has some upgrades that will help Sarah survive. But only if Jamie goes with Sarah. Sarah won't go into the group that financed and employs Jamie. I guess killing 14 people will do that for you. I do like that the series addressed how Sarah survived the bullet to the brain. It's not exactly the most convincing argument, but at least the series answered the question instead of leaving it hanging. Sarah and Jamie engage in an almost Buffy and Faith-like give and take. Jamie is bristling against her new destiny and seeing it as a limitation on her life while Sarah has fully embraced it and has less of a moral compass. Seeing the two debate over the morality of what was done, as well as finding out what drove Sarah mad was nicely done. And I've got to wonder--the fact that Jamie was hurt in a collision with a semi and that Sarah lost her sister in a collision with a semi...that seems to bit too obvious a coincidence. Is there some connection?

The episode itself had a lot of tension. Seeing Jamie torn about whose side she was on or should be on was nicely done. Seeing her de-active and activate her tracker to save her sister worked. And seeing she and Sarah bond a bit only to have that trust fall apart worked well. I like the tension of this relationship and the fact that you can see how both sides are struggling here. There's shades of gray to both sides and not just one is good and one is evil. Again, back to the Buffy and Faith thing...Faith went to the dark side, but you could see why she did. Same thing with Sarah.

I will admit the one part that I didn't buy so much was the "let's guard the diplomat's teenage daughter." It was OK, but the ending where rebellious teenage girl sees the light after attack and saving by the Eastern European country mafia goons...yeah, a bit much. Of course, I guess we should be thankful it wasn't Jamie battling Bigfoot.

So, I'll admit it--I was wavering on this one, but I'm a bit more sold now. I think the show is starting to show signs of life and delivering on the promise. I can only hope the audience that was driven away last week comes back and sees that the show is getting good now.

Labels: Bionic Woman, friday night lights, tv shows



posted by Michael Hickerson at 10/15/2007 10:13:00 AM | |


Dear CBS,

I didn't think it was possible, but apparently you figured out a way to one-up ESPN this week for "stupidest network sports coverage." And that's saying a lot since ESPN featured Vandy vs Georgia for a nationally televised game (guess the nation needed to see that, yep, Vandy is still Vandy and can snatch defeat from the jaws of victory at any time....bowl game, my left pinky toe).

So, you've decided that instead of showing the nation the best rivallry in all of college sports, UT vs Bama, that you'll go with Kentucky vs Florida.

Can I ask something--are the manitees that write Family Guy episodes now running your network?

You could've gone with a game full of passion, pagentry and one that will be hard-fought between two bitter rivals. Instead you go with a flavor of the week team that is destined to choke at some point and the underachieving Gators. I hope that one team blows the other out so a lot of TV sets are tuned out by halftime.

Thanks for nothing,
Big Orange Michael

Labels: tennessee football



posted by Michael Hickerson at 10/15/2007 08:59:00 AM | |


Kentucky beats the number one team in the county.... in football....

The apocalypse is upon us.

posted by Michael Hickerson at 10/13/2007 07:03:00 PM | |


Genius! Captures perfectly everything I feel about how incredibly overrated Notre Dame is....



Hat-tip: Rick and Bubba

Labels: football



posted by Michael Hickerson at 10/12/2007 05:09:00 AM | |


An official promo for the fourth and final season of

BSG

is on-line...




I....cannot....frakkin'.....wait!

Labels: battlestar galactica, tv shows



posted by Michael Hickerson at 10/09/2007 07:10:00 PM | |




Lizard, Kindred


It's not a good sign when three episodes into it second season,

Heroes

is treading the same ground it did in season one. This week's episode felt like a lot re-treaded plotlines were coming to light. In one episode, we see Claire go from trusting her father to not trusting him again. Wait, didn't we spend a couple of episodes with this last year? Yes, I think we did....when he first wiped everyone's memories using the Haitian Sensation.

Meanwhile

, Heroes

is borrowing liberally from other genre shows and mediums. Of course, this show owes a huge debt to

X-Men

, both the comics and movies. And while it's inevitable there will be some similar elements between the two universes, the obvious borrowing is beginning to show. The biggest example is the borrowing of the "potential cure" for those with powers plotline that has been set in motion. Is the Company's real agenda to find a way to kill or cure those with powers? It seems that way and I find it hard to believe that Mohinder is such an unwitting pawn in those plans.

Then, we've got the Peter's lost his memory storyline. For one thing, this one seems to be following the standard "amnesia" storyline. Hero wakes up, with no memory of his past but still able to use his abilities or whatever makes him "different" at various points. The show is hoping to show us that Peter is essentially the same guy, memories or not. Sort of like what

Superman II

by stripping Superman of his powers or what

Doctor Who

did last season with the "Human Nature" storyline. We keep seeing elements of what makes the characters special in how they react and interact with the world, despite lacking their "powers." But the thing that makes these plotlines work in these universes is that we care about the characters. And if I suspect that what's in the box isn't just Peter's ID but somehow his memories, it's a blatant borrowing from the much-superior

Doctor Who

storyline. (And since that was an adaptation of a novel written a decade ago, you can't tell me it's just a coincidence...)

I think the show should have had the courage to kill off Peter and leave him dead.

Because the biggest issue this show has right now is that it has far too many characters and storylines competing for attention. So many that it can't get to them all each week. Well, unless it's Peter running around shirtless. Seriously, that guy loses his shirt more than Captain Kirk did.

We've got the Wonder Twins in Mexico, who every time they come on screen, my eyes glaze over. I keep muttering, "Just get to America, already." I get it

Heroes

.....the girls powers are bad and she needs her brother to counteract it. I got it the first time, I got it last week and I sure got it this week. We're not going anywhere with this and it feels like its treading water, waiting for something. I'm not quite sure what that is, but hopefully they'll get across the border soon and we can start having this plot go somewhere.

Then we've got Peter, whose storyline is derivative. Plus I don't quite buy that he's so quickly earned the trust of the Irish family so quickly. One second they're beating the stuffing out of him over the lost iPods (and is there really that big a black market for them?!?) and the next he's welcomed in the family for helping out during the robbery. Huh?!? Sure, he read the thoughts of Malcolm Reed (the actor's character on Enterprise) and warned them....but is that really enough to allowed to roam freely now? And the whole "But what if I was a bad person before?" thing....ugh! How bad soap opera can you really get?

And then there's the promised and much hyped return of Sylar. But it's Sylar without his powers and without the ability to take others. At least for now. I will give the show some credit that having him seriously wounded and having to spend a good bit of time recovering was nicely done. But I don't get the logic of whoever saved him, sending someone with powers to help his recover. Gee, did anyone else see Sylar eating her brain coming? Maybe this is why your conspiracy is failing, guys. You're just not putting in the thought you need to this.

If you can sense I'm frustrated with the show, you're right. It is going no where quickly.

The only plotline that even holds my interest right now is Hiro's. And that probably has more to do with the unbridled enthusiasm that Masi Oka brings to playing Hiro than anything else. He just seems to be having fun with the role and it shows on screen. Though, that said, I hope we don't see Ando getting notes from past-Hiro every week. It was nice this week, though a bit contrived. And his decision to stay in the past....well, we'll see where this goes.

The thing is, last year when this show was doing well, it was because it narrowed the focus. And it seems to be forgetting that. I feel like we need a scorecard to keep up with all the plots. I'm hoping this will all lead to something and soon since I've heard the show is being written in blocks this year. Either that or bring back Christopher Eccleston because his character rocked. Or call in Joss Whedon to help make sense of this mess...

Right now this show is horribly off-track...and it needs to figure out what it is, where it's going and what it wants to be. Soon.

posted by Michael Hickerson at 10/09/2007 06:42:00 PM | |


Dear CBS,

I can only guess you're somehow trying to one-up ESPN somehow. It's the only possible, good explanation for you even considering NOT showing the greatest college football rivallry game in the world to a national audience a week from Saturday.

I'm not sure who up there is even contemplating this bone-headed move. But the good news is you have time to wake up and smell the coffee. Florida has lost two games and by next week Kentucky will have two losses. (There is no way on earth they beat LSU this week....none.) So, your choice will be two two-conference-loss teams vs two one-conference loss teams (assuming Bama beats Ole Miss this weekend).

Plus...and I can't say this emphatically enough...it's UT vs Bama! That alone should make you see the error of putting on any other game but UT vs Alabama next Saturday.

I am sure you will look at all the evidence and make the right choice.

Thank you,
Big Orange Michael

Labels: tennessee football



posted by Michael Hickerson at 10/09/2007 11:49:00 AM | |


It wasn't pretty, but the Titans completed the Tennessee sweep of teams from Georgia this weekend. And the Redskins handily defeated the Lions, keeping Detroit winless in visits to our nation's capitol. With the Vols' win yesterday, it all adds up to a great weekend.

posted by Michael Hickerson at 10/07/2007 05:01:00 PM | |



If threatening to fire the coaching staff will get the Vols to respond like they did today, then I say we threaten at least one staff member with termination every week....
Half of the Tennessee sweep of Georgia is in place...the Titans can take care of other half tomorrow. And I hope they will. This game could have been a great duel between two mobile QBs...and I bet when the schedule came out, that is what a lot of people in the NFL front office were thinking. And then Michael Vick went and shot that all to heck....
You know, I keep hearing about how MTSU wants to grow their fanbase. Well, I tuned in for a few seconds of their game at home against Virginia and was appalled at the empty seats. Now part of that may be that schedule-wise, they're stuck in a start time that is right during the UT vs Georgia game..but seriously, if you can't get fans in for a name opponent like Virginia, it's just never going to happen.
I feel for my Vandy brothers and sisters tonight. I watched some of the Vandy vs Auburn game while working out and...well, Vanderbilt just looked totally out of synch in the game. Can anyone tell me what happened there?


posted by Michael Hickerson at 10/06/2007 07:06:00 PM | |


Just as I predicted, Tennessee came out and played their best game of the season. From the first play, you could see the Tennessee pride all over the field.

THAT, my friends, is Tennessee football. Strong, shutdown defense with lots of good, fundamentally sound tackling, a strong rushing game and a quarterback making good decisions. And we got the big trick play to start the second quarter and pretty much doom Georgia for the rest of the day.

The Rocky Top faithful were loud and proud--and our team gave us something to be proud of today. It was a great win for the Vols and now we've got our destiny in our hands. Time to start building on this great win and take care of business on the field.

Only two niggling complaints....one is that Tennessee took the foot off the gas too early in the game. The other is that the officiating was TERRIBLE in this game. Some of the worst officiating I've seen in a long time...and that's saying a lot. Terrible, terrible calls, esp. the stupid pass interference call that was DEFINITELY on Georgia in the end zone....that last TD Georgia got is on you ref....way to give them one. I'm not sure if you noticed, but UT had more than beat the spread for the game, so you lost your bet anyway. But that's what you get for betting against the Vols.

And, once again, the Vols have a winning streak over UGA...how can you not love that?!? A great game for the Vols....in every last aspect of the game. Rocky Top was rockin' today and it was awesome. I'm proud of my team and our fans for showing up and being loud. And I love every last shot CBS shot showed of the UGA fans looking sad....love it, love it, LOVE IT!



IT'S......GREAT.....TO....BE......A....TENNESSEE VOL!!!!!!!!!!!!!!!!!!!!!

Labels: tennessee football



posted by Michael Hickerson at 10/06/2007 05:51:00 PM | |




Friday Night Lights:

Last Days of Summer
I was excited to hear that the ratings services are finally going to start counting the numbers of time-delayed shows in the final ratings. Hopefully that will help

Friday Night Lights

as it moved to the night in the title of the show. Because, let's face it, this could be one of the most time-delayed shows on television.

Now, I'll admit I saw the season premiere a few weeks ago thanks to the streaming video on Yahoo. But I still watched it again last night out of solidarity to the show. I'm not a ratings family, but if I was, this show would be number one.

I will say that headed into the second season, I was kind of worried. The show was brilliant last year and I wondered if the show could continue that brilliance into a second season. Or would it be just a one-season wonder?

Well, with the exception of one plotline, so far so good.

Let's just get that plotline out of the way first. Now, I'm all for the potential of a Landry, Tyra relationship. And up until about the last five minutes of the episode, I was loving every minute of it. The confusion on Landry's part about putting the lotion on Tyra's back and calling Matt to see if and how he should make a move while watching

Fried Green Tomatoes

with Tyra...every last part of that was great. But what didn't work was the plotline of her attacker from last season stalking her and then attacking her again outside the convenience store. I think this is a place where the eight month gap didn't work in the show's favor because it seemed like this came out of left-field a bit and was put in to get us to the melodramatic moment that happened at the end. When Landry attacked the guy and ended up killing him, I will admit I rolled by eyes a bit. That seemed a bit melodramatic for a show that has been so grounded in reality and realistic situations until now. I'm willing to cut the show a lot of slack to see where this revelation might take things, but right now it's got me kind of worried.

But beyond that, it was all good. I won't even get into the nitpicking that some players should have graduated by now, based on what I thought we established last year as to age-ranges. Instead, I'll look at what was good.

I have a feeling there was a lot of things being set-up here for this season to explore. Lyla's new found religion (her pious prayer before dinner was a riot), the potential rift between Julie and Matt and how the town reacts to the new football coach. It's interesting to go back and watch the pilot from last year and hear how the town seemed to be reacting to the new coach in much the same way, though Eric Taylor went out of his way to shake some hands and win over the goodwill of the community. So far, the new guy seems to be alienating everyone, including Buddy Garrity. Banning Buddy from practice and calling out Street for being friends with Riggins..not exactly Eric Taylor territory. I have a feeling that should the team lose, the new coach will be called under scrutiny faster than Eric Taylor was...and let's face it, Eric is now a legend in the town. Having won the state championship and left to follow his dream, he's now the stuff of legend. It should be interesting to see how the new coach tries to measure up to the legend of Eric Taylor, who in a few weeks will be parting the Red Sea and walking on water in the town's estimation.

Meanwhile, things aren't well in the Taylor home. Eric's been MIA for eight months and the strain of it is showing. Tammy doesn't take the news well that Eric has to go back to Austin sooner than expected after the birth of baby Grace. The scene between the two as Eric tells her and Tammy breaks down...it just shows you what a crime it was this show got no Emmy nods. Just give them the Emmy for that scene alone...brilliant. And these two can say more in a look than some actors can say with minutes of dialogue . But, back to my point.

We also see the strain Eric's being gone has put on the family in terms of Julie. Again, I will say it--the father/daughter relationship between Eric and Julie is one of the best on TV. It should be interesting to see how Julie will react to the new baby and the fact that she's no longer the only "daddy's little girl" in the Taylor house.

I did find it interesting the parallels the show gave us between Eric and Buddy. We see two men, both of whom love football. Seeing how high a priority these two place on it in their lives is fascinating and it's interesting that when Eric needs a place to escape after disappointing Tammy, he goes to see Buddy.

So,

Friday Night Lights

is back...and except for one small misstep, I'm very, very pleased with where season two has started. I can't wait to see how the rest of the season unfolds.

Labels: friday night lights



posted by Michael Hickerson at 10/06/2007 10:11:00 AM | |



It's beat Georgia week and it couldn't come at a better time.

Back in my years at UT and the first few years out, no matter how inconsistently the Vols played the first few games, you could always count on them playing a complete game against the Bulldogs. We owned the Bulldogs, keeping them in the dog house where they belonged and leading to a lot of UGA fans having the sentiments expressed the picture here.

Now, here we are in the 2007 season and things are looking rocky on Rocky Top. And it's time for the Vols to get out there, suck it up, show some pride and own the Bulldogs. It's time to take back Rocky Top as an intimidating place that opposing teams fear coming into. It's time for the Vols to make tackles on defense, run the ball on offense and make the big plays necessary to win the game. And you know what, I think they can do it. And it's also time for those who claim to be faithful to the Big Orange to quit whining, quit arm-chair quarterbacking and get behind this team. If you're at the game, be loud and get UGA to commit errors. Don't let them audible in our house. Show them what a real stadium in the SEC sounds like when you're the road team.

I lived in Georgia for a bit of time earlier this decade...and let me just say there is no bigger group of impossible to please fans than UGA ones. They can't handle winning and they sure as hell can't handle losing. Since they're going to be bitter either way, I say the Vols give them reason to be bitter by winning this game, handily. Show them last year's hanging half-a-hundred on them was no fluke.

It's been a not so hot September...but thanks to Auburn, the Vols hold their own destiny in their hands. The road to the SEC Championship game starts this Saturday. It's time for the Vols to go out, play the complete game I know they can and start a new winning streak against the Bulldogs. Send the Dawgs back to the doghouse and

GO BIG ORANGE!!!!!!!!!!!!!!!

Labels: tennessee football



posted by Michael Hickerson at 10/04/2007 04:16:00 PM | |


Bionic Woman: Paradise Lost
I wanted to love the second epiosde of Bionic Woman, but I have to admit that, overall, I found it a bit "myeh, not so much."

It seems like there was a lot of heavy-lifting going on in this episode as the series tries to find its footing for the week-in, week-out business of telling its story. Hopefully we've got those all in place now and the show can starting establishing its voice and telling stories that are unique and interesting to the series as a whole.

This week, we find Jamie struggling with the burden of having these new powers thurst upon her. We find her attempting to rebel against her new-found destiny (if you will) by trying to go back to her old life, even going so far as to pick up a guy in the bar for a meaningless tryst in the bathroom. That is, until, she gets a little too into it and breaks his ribs, shoving him up against a stall. Jamie still continues to run from her new-found destiny, until a random encounter in a bookstore pushes her to realize she can play a role in making the world a better place and saving the world. But, (in one of the more obvious from a mile away plot points of the night) the guy in the bookstore turns out to be part of the conspiracy group. Needless to say, not shocked by that one, at all.

Meanwhile, some other group has poisoned an entire town. Jamie goes through some training (which did anyone else wish Giles would show up?) and then pushes to be sent out into the field. I'm still curious to know exactly what strength Jamie brought to the mission, other than her bionic ear working to help find the girl who hadn't died from exposure to the virus. This whole plotline raised a lot of questions, few of which we got any substantial answers to--or even hints of answers, mind you. What is this other group and why'd they poison the town? Will this threat come back? Why was our group so bent on finding out who did it and why? How many of these organizations are there out there? And do they have their own versions of Jamie as some kind of secret weapon?

I am guessing and hoping the show will start to answer these as the weeks go along. It's still a bit early yet to tell what the overall bigger picture here might be. But I hope it comes into focus soon.

Meanwhile, we've got the whole Sarah plotline. Sarah, the first Bionic Woman who went a bit mad and claims her software was hacked. Oh yeah, and she survived a bullet to the brain. I really want to know how that happened. The story even hints that it knows we're wondering, but it's kind of glossed over.

Overall, we had a lot of threads but not a coherent whole this week. I am not sure what they're setting up here, but I hope it takes off soon. As I said before, right now I am getting a strong Buffy-wannabe vibe off the show. A lot of the themes seem to be the same and I can only hope Bionic finds the story it wants to tell with those themes soon.

Reaper: Charged
Reaper's second episode, on the other hand, shows how you can use your second-episode to remind the audience of the show's premise, all the while expanding your universe. And you can do it in an entertaining, fun and enjoyable way.

I've always thought the second episode of a television show must be one of the hardest to produce. After putting all your eggs in a basket to sell the show to the network and then viewers, now you have to start delivering on the promise and continue to build on expectations. And I'll give Reaper credit--the second episode did that.

In "Charged" we find Sam attempting to rebel against his calling. He figures if he doesn't open the box, he can't be the bounty hunter for the Devil. The Devil doesn't take kindly to this and the way the box follows Sam was nicely done. But it turns out that is Sam doesn't accept his role in things, innocent people will die. Sam is thrust, reluctantly, into action.

I loved the way the vessel this week was the toy truck and that it got destroyed. Interesting to see how Sam is going to have to deal with things, should things go a bit wrong. And the scene where he announces who he is to the escaped soul and then the Devil telling him now the guy was hunting for Sam was hysterical. I'll go so far as to say that this week's escaped soul wasn't necessarily all that pivotal. In X-Files or Smallville terms, he was little more than the freak-of-the-week, but he did what he needed to do--motivated Sam and showed how and why he has to do what he does.

And the episode itself was a fun. It worked well and had some good moments in there. A couple of good laugh out loud scenes and the plotline of trying to hide the secret identity from his mom were welcome touches. CW may have a hit on its hands here...assuming anyone will watch.

Trust me--it's worth giving this show a try.

Labels: Bionic Woman, Reaper, tv shows



posted by Michael Hickerson at 10/04/2007 11:45:00 AM | |


Showing what a trend-setter I am, the ten days leading up to the 20th Anniversary of Star Trek: The Next Generation, I picked and discussed my top ten stories.

Now, EW has done the same. We have some common ground but also a few points of disagreement. All I have to say is--I'm right and they're wrong, so nyah, nyah, nyah.

That and it's hard work being a cool trend-setter....

Labels: Star Trek The Next Generation 20th Anniversary



posted by Michael Hickerson at 10/02/2007 10:21:00 AM | |


Last week, I met my family for dinner at a local restaurant and to have some time to catch-up.

My niece has discovered the wonder that is Hannah Montana. She loves the show (that and High School Musical), which is apparently on 1700 times a day on Disney Channel. (I exaggerate...it's only 1500). A few days before dinner, I'd been on the treadmill at the Y and during a Seinfeld commerical break, I flipped over and saw some of Hannah Montana. Wanting to understand what it was she loved so much, I watched a few minutes and found it pretty harmless but not something I'd buy box sets of on DVD or add to my recording rotation on the VCR.

So, I told her I'd seen an episode of the show and I thought about her when I saw it. When she heard this, her eyes lit up and she asked me, "Which one did you see?" in the same way I still get if you mention to me you like a certain British sci-fi show that some people claim I'm obssessed with. We discussed Hannah for a few minutes, with my niece proclaiming that Hannah is on at least six times a day. (And I admit after seeing it for a few minutes and hearing about it from my neice, I still don't quite grasp the concept...)

Later, I was asking my nephew about his upcoming birthday party and if he was excited about his train birthday party. At this point, we had a conversation I hadn't been expecting to have for at least another 12 years.

"Uncle Michael," he said, "will you buy me a car?"

A bit bewildered, I asked, "Do you mean a car to play with?"

"No," he said. "A big car like Mommy's."

Now, at this point I have to wonder if Mommy has put him up to this....and I have to admit I'm a bit speechless (first time for everything).

Thankfully, my niece saved me.

"I want a car, too," she said. "I want the Barbie car...it's pink and it has a purple steering wheel."

At this point, the light goes on in my head and I realize what we're asking for is one of those cars that is big enough for kids to sit and driving around the yard and/or driveway in. I also wonder if we've asked Mommy and Daddy for this and not liking the answer, we've gone to a court of higher appeal. I also, at this point, resist the urge to suggest that Santa's elves are very good at making these types of things...

It's a responsiblity being an uncle and one should never abuse that power....no matter how tempting.

posted by Michael Hickerson at 10/01/2007 10:13:00 AM | |

Follow me on Twitter!



Follow me on Twitter!




Recent Comments




Awards



Best Middle Tennessee Blogs
Web Sites I Visit
CrossWalk.com
Daily News Journal
Doctor Who News
Go Vols
Go Titans
The Tennessean
The Tennessean's Titans Coverage
Trek Today
TV Guide On-Line
Washington Post Redskins Coverage
USA Today
2007 Team Schedules
Tennessee Vols
Tennessee Titans
Washington Redskins
Favorite Authors on the Web
Orson Scott Card
Peter David's Blog
Keith R.A. DeCandido's Blog
Neil Gaiman
Elizabeth George
Philip Gulley
Stephen King
Donald Miller
Lisa Samson's Blog
Robert Whitlow
Musical Links
Carolyn Arends
Sherrie Austin
Cherryholmes
Lee Domann
Dust And Ashes
Fleming & John
Sara Groves
Jennifer Knapp
Jars of Clay
Carolyn Dawn Johnson
Cindy Morgan
The Monkees
Nickel Creek
Nothin' Fancy
Rebecca St. James
Ray Stevens
Steep Canyon Rangers
Williams and Clark Expedition
Rhonda Vincent and the Rage
Jaci Velasquez
Blogging Links



<< ? Blogaholics Anonymous # >>

My Blog Chalk

This is my blogchalk:
United States, Tennessee, Smyrna, English, Michael, Male, 31-35, Reading, Swimming laps.


You Are Visitor

Looking For Something Specific?