About me
Name: Michael
Location: Nashville, TN
E-mail me!
View My Complete Profile
100 Things About Me
My Facebook Profile
My Wish List
Syndicate Big Orange Michael
The Latest News on the Vols
Also For Your Reading Pleasure
The Rocky Top Brigade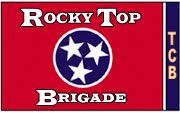 For Your Listening Pleasure (Podcasts)
Slice of SciFi
PodCulture
Two Insane Fans: The Statler and Waldorf of Doctor Who commentaries
Archives
04/01/2004 - 05/01/2004
05/01/2004 - 06/01/2004
06/01/2004 - 07/01/2004
07/01/2004 - 08/01/2004
08/01/2004 - 09/01/2004
09/01/2004 - 10/01/2004
10/01/2004 - 11/01/2004
11/01/2004 - 12/01/2004
12/01/2004 - 01/01/2005
01/01/2005 - 02/01/2005
02/01/2005 - 03/01/2005
03/01/2005 - 04/01/2005
04/01/2005 - 05/01/2005
05/01/2005 - 06/01/2005
06/01/2005 - 07/01/2005
07/01/2005 - 08/01/2005
08/01/2005 - 09/01/2005
09/01/2005 - 10/01/2005
10/01/2005 - 11/01/2005
11/01/2005 - 12/01/2005
12/01/2005 - 01/01/2006
01/01/2006 - 02/01/2006
02/01/2006 - 03/01/2006
03/01/2006 - 04/01/2006
04/01/2006 - 05/01/2006
05/01/2006 - 06/01/2006
06/01/2006 - 07/01/2006
07/01/2006 - 08/01/2006
08/01/2006 - 09/01/2006
09/01/2006 - 10/01/2006
10/01/2006 - 11/01/2006
11/01/2006 - 12/01/2006
12/01/2006 - 01/01/2007
01/01/2007 - 02/01/2007
02/01/2007 - 03/01/2007
03/01/2007 - 04/01/2007
04/01/2007 - 05/01/2007
05/01/2007 - 06/01/2007
06/01/2007 - 07/01/2007
07/01/2007 - 08/01/2007
08/01/2007 - 09/01/2007
09/01/2007 - 10/01/2007
10/01/2007 - 11/01/2007
11/01/2007 - 12/01/2007
12/01/2007 - 01/01/2008
01/01/2008 - 02/01/2008
02/01/2008 - 03/01/2008
03/01/2008 - 04/01/2008
04/01/2008 - 05/01/2008
05/01/2008 - 06/01/2008
06/01/2008 - 07/01/2008
07/01/2008 - 08/01/2008
08/01/2008 - 09/01/2008
09/01/2008 - 10/01/2008
10/01/2008 - 11/01/2008
11/01/2008 - 12/01/2008
12/01/2008 - 01/01/2009
01/01/2009 - 02/01/2009
02/01/2009 - 03/01/2009
03/01/2009 - 04/01/2009
04/01/2009 - 05/01/2009
05/01/2009 - 06/01/2009
06/01/2009 - 07/01/2009
07/01/2009 - 08/01/2009
08/01/2009 - 09/01/2009
09/01/2009 - 10/01/2009
10/01/2009 - 11/01/2009
11/01/2009 - 12/01/2009
12/01/2009 - 01/01/2010
01/01/2010 - 02/01/2010
02/01/2010 - 03/01/2010
03/01/2010 - 04/01/2010
04/01/2010 - 05/01/2010
05/01/2010 - 06/01/2010
06/01/2010 - 07/01/2010
07/01/2010 - 08/01/2010
08/01/2010 - 09/01/2010
09/01/2010 - 10/01/2010
10/01/2010 - 11/01/2010
11/01/2010 - 12/01/2010
12/01/2010 - 01/01/2011
01/01/2011 - 02/01/2011
02/01/2011 - 03/01/2011
03/01/2011 - 04/01/2011
04/01/2011 - 05/01/2011
05/01/2011 - 06/01/2011
06/01/2011 - 07/01/2011
07/01/2011 - 08/01/2011
08/01/2011 - 09/01/2011
09/01/2011 - 10/01/2011
10/01/2011 - 11/01/2011
11/01/2011 - 12/01/2011
12/01/2011 - 01/01/2012
01/01/2012 - 02/01/2012
02/01/2012 - 03/01/2012
03/01/2012 - 04/01/2012
04/01/2012 - 05/01/2012
05/01/2012 - 06/01/2012
06/01/2012 - 07/01/2012
07/01/2012 - 08/01/2012
08/01/2012 - 09/01/2012
09/01/2012 - 10/01/2012
08/01/2013 - 09/01/2013
10/01/2017 - 11/01/2017
11/01/2017 - 12/01/2017
Every year during "Bowl Week," ESPN runs promos including the holiday song "It's the Most Wonderful Time of the Year."
And while I can understand the use of the holiday song close to the holiday season, part of me thinks that this week, leading up to the college football season is a bit more wonderful. The season's finally here, so close we can taste it and it's full of hope. Every team has the same record and, right now, every team has a shot at the national championship. It all leads up to this weekend when things finally kick-off and we get some "real" football.
And there will be much rejoicing....
Over the weekend, I caught a little one hour special on the upcoming UT team. It was a lot of highlights of some of the practices and scrimmages, with Bob Kessling and Lane Kiffin coming in to talk about each segment. It was a lot of softball questions for Kiffin about each of his coaches. It was a "meet and greet" of the coaches for the fans and a chance to get to see them up close and in action for a few minutes. Sure, it wasn't the Vols taking on someone or a repeat of a great game from the past, but it was still enough to get me fired up and ready for 11:21 a.m. CST Saturday morning.
It's time....football is finally here. Even the weather is cooperating to make it feel like football season outside. I think it just goes as further proof that God loves football and that He's a Vol's fan.
Labels: tennessee football
posted by
Unknown
at
8/31/2009 01:15:00 PM
|
|


I'm guessing the Titans got some kind of memo from Fox saying it would be OK to not really bring the team along for last night's game and instead, allow Fox to gush about the latest cathedral to Jerry Jones' ego in Dallas.

Because from what I saw, the team didn't put up too much of a fight against the Cowboys, except on that first defensive series. Sorry Dallas fans, but you're not that good. Or maybe you are that good in August because we've all seen you choke down the stretch the last few years (and as a Dallas hater, let me just say I LOVE it!)

So far, I have to admit I'm not feeling optimistic for the Titans based on what we've seen in the pre-season. We've won two games, yes but it's almost like we took teams by surprise early in the season last year when they didn't have any game footage to plan against. Now teams know what the Titans are going to do--run the ball down your throats--and are stacking up against it. And, so far, it doesn't look like we've got a really effective counter-punch if a team decides to go all out and commit to stopping the run. I know that we were able to make some teams pay last year for doing that like the Bears, but come on...the Bears' song is that "the Bears still suck!"

Of course, I could be totally wrong and once the season rolls in, things will be different. Maybe guys are tired from three pre-season games. Maybe last night was an aberration. I hope so. We've got a lot of folks around her jazzed about our chances (including me). And while I am still optimistic, right now it's cautiously optimistic at best.

Labels: Titans



posted by Unknown at 8/22/2009 03:49:00 PM | |


Since it appears CSS is only showing six classic college football games this year, I had to seek out some vintage UT footage myself via the wonder that is YouTube.

And one of the first segments I found was the fumble and drive in the 1998 Arkansas game...if you're a Vols' fan you recall it well.

The Vols are down by three and have turned the ball over on downs with less than two minutes to go and only one time out left. We've just ascended to the number one ranking that week and are undefeated...all of which looks to be going away in less than two minutes.

At this point, Clint Sterner writes himself into goat history by fumbling the ball and then, well, it's all Travis Henry behind some huge blocks by the offensive line.

As Henry pounds into the end zone for a miracle touchdown, I knew there was no stopping the Vols and we'd win it all...



Classic...pure and total classic. (Unless you're an Arkansas fan, that is.)

As I watch it again, it's this intensity and luster I want returned to Neyland Stadium. When Henry busts into the end zone, you can just feel the wave of pure joy by the 100,000 plus gathered there.

Labels: tennessee football



posted by Unknown at 8/21/2009 02:13:00 PM | |


It must be terrible to be a Memphis fan.

You've lost your coach to Kentucky and then when you looked for a replacement, no one would take the job. You've been an elite team in college basketball the past couple of years, but there's always that caveat added that you play in a weak conference. Then you've got the whole 2007-08 season where you only had two losses--one to the Vols on national TV in your home arena and the other in the national title game where you choked away your chances to win, losing in overtime.

Well, turns out now that even if you'd won, it wouldn't matter. The NCAA is set to take away all your wins from that year. Actually, they're going to force the team to vacate all the wins from that season, which every time I hear the term "vacate" I have an image of a landlord trying to roost an unruly tenant from an apartment. Apparently there were some NCAA violations involving someone else taking the ACT for Derek Rose.

It's got to sting, but I have to wonder how much more it would hurt if they'd actually won the game. Would Kansas suddenly run out and print up a bunch of national champion t-shirts, hats and other collectibles? Would the issue of Sports Illustrated that celebrated your title become a huge collector's item, going for hundreds of dollars on E-Bay?

What I find really intriguing about this are the conspiracy theories that are circulating around it-a lot of them centered on now-Kentucky coach John Calipari. Apparently, Calipari caught wind of these storm clouds on the horizon and that may have been a reason that he thought the Kentucky job was so incredibly ideal. (I mean, besides the fact that he can be around a great coach in Bruce Pearl twice a year now and see the orange blazer...). Did Coach C know what was going on and did he leave Memphis in the lurch? And if he is involved, is it fair to the Memphis fans and the university and the new team?

Seems to me that by moving, Calipari may have avoided having to deal with the consquences of these violations. It might have dinged his popularity a bit in Memphis and it would definitely have hurt his recruiting ability for Memphis. It's one of those crazy loopholes in the NCAA rules where the university gets dinged but they can't touch the coach if he's gone elsewhere. I'm not really sure it's fair, but it's the way it works. And I'm sure a lot of those who pull for Memphis will be screaming today about how unfair it is.

Seems to me they're making an example of Memphis. Because you can't tell me that in all the years of NCAA basketball, Memphis is the first school to have someone else take a test for a player.

Speaking of making an example, it appears that may be happening to Bryce Brown at Tennessee. I've read this story and I just have to shake my head on a lot of things. I understand why the NCAA has rules and regulations, but it'd be nice if they followed up on them in a timely manner. From my understanding, this investigation began months ago but they let Brown start practice for the fall and then pull this? I don't quite get it. Surely there has to be a way to check eligiblity of players before they set foot on the field or become part of a program.

I guess the good news is that if we find out now, we won't have to vacate any wins we might get this year.

Of course, there is a part of me that wondered if the NCAA hadn't been on such high alert for the Vols becuase of Lane Kiffin comitting a minor violation a day for the first few months he was coach, if this would be as big a deal as it is. I have a feeling that given how Kiffin acted in the early days, that we're going to see consequences down the road for years to come, no matter how clean the program may run.

Labels: sports



posted by Unknown at 8/20/2009 12:45:00 PM | |


Brett Favre is returning to football three weeks after he told everyone he was done.

Apparently not to much.

Rick and Bubba replayed the interview he did with them after he announced his retirement a few weeks ago. In it, Favre says his youngest daughter told him she wished he could take her to the Super Bowl.

I'm guessing that probably served as a good bit of his motivation to return.

That and twelve and a half million dollars for the season. Pretty good little retirement package there, I guess.

Odds makers and the talking heads on ESPN are now assuring us Minnesota is the team to beat from the NFC this year. At this point, I'm not sure why we're bothering to play the season in the NFC since with Favre in Minnesota, no one else even has a chance. Of course, these are the same geniuses who were putting the Jets in the playoffs last year after they ended the Titans undefeated season at LP Field. (If you'll recall, the Jets tanked down the stretch and missed the playoffs).

I have a feeling that the NFC East teams will have a lot to say about whether or not Mr. Favre gets to fulfill his daughter's wish.

Labels: football



posted by Unknown at 8/19/2009 01:10:00 PM | |


Not really enough for a full post, but some random thoughts from the past couple of days in the world of sport.


Got an e-mail today asking me to go to a poll and answer whether or not Michael Vick should be forgiven. I'll agree that what he did was a deplorable thing, but the man has paid his debt to society for it and is, for now, saying all the right things. I'm hopeful it's a permanent change and he seems to have seen the error of his ways. So, I'm all for giving him a second chance. Interestingly there are some protest groups who are not and seem to want to define him by this one moment in his life. Which I find ironic given that one group wanted to rehab the dogs involved and get them back into normal society. So why not give Vick the same chance?
Oh good grief....Brett Favre may be coming back after all. Good heavenly days. The man needs to just stay retired already.
I'm not a huge golf fan, but even I can see the historic value of someone finally challenging Tiger Woods and Woods is the one who blinked. Golf has been begging for a true rival to Tiger for years, but I am not sold that Y.E. Yang is it. Even a blind squirrel finds an acorn from time to time as they say. But for Tiger, it starts a long stretch of having to sit back and count his money and accolades while he contemplates not having a major under his belt this year.
The new Monday Night Football crew is OK, but not great. Anything was an improvement over Tony Kornheiser, I suppose. But my big issues is still Mike Tirrico, who I just find rather smarmy.
Sorry Ole Miss fans, but you're team is in trouble. They were featured on the cover of SI this last week, talking about how they could be BCS busters. Three words: SI Cover Jinx.

Labels: sports



posted by Unknown at 8/17/2009 07:50:00 PM | |


I was thrown for a loop a few weeks ago when I got a friend request from my great uncle on Facebook.

I clicked on the link, verified it was him and accepted the request.

Which I think it just goes to show that everybody and their uncle is on Facebook these days.

Well, except a few family members who haven't embraced it yet, but I think my great uncle doing is going a long way toward bringing those last few stragglers into the fold.

As a way to keep up with friends and family who are scattered all across the world, I think Facebook is pretty cool. I do wish there was an application or a password protected area that you could catch up on what people have been doing since you've last seen them.

Of course, that makes me realize that I'd have to then type up said information about myself. And maybe that is a bit too much like Big Brother.

Or I could just be really crazy and drop them a line and ask what's up....

posted by Unknown at 8/11/2009 01:00:00 PM | |


You almost have to feel sorry for the Buffalo Bills and their fans. They were good enough to reach the Super Bowl four years in row yet never win it.

Then, ten years ago they were the other team in the Music City Miracle. (You can see it below, complete with the radio call by Mike Keith and Pat Ryan...who I still miss as the color analyst for the team).



Now, in the pre-season, the Titans pull out another trick play on the Bills. If you missed last night's fake punt for a touchdown, it was a pretty cool play and one you'd probably never see during the regular season. I'll give Jeff Fisher credit for making a meaningless pre-season game fun and giving us something to talk about beside Vince Young's shaky performance at QB.

Here it is in case you missed it...



Only a few more weeks until it all counts for real....

posted by Unknown at 8/10/2009 07:27:00 PM | |


UT vs Bama, 1995.

Vols had a long losing streak to Bama, but this was the year.

Peyton Manning to Joey Kent on the first play set the tone for the entire game. Vols dominate Bama in their home stadium and start our own winning streak over the Tide...

I was there, in the end zone where Joey Kent scored.



Is it football season yet?!?

Labels: tennessee football



posted by Unknown at 8/10/2009 07:23:00 PM | |


This weekend was my annual family reunion, an event I look forward to each year.

For those of you who don't know, it's a weekend full of catching up with the family, eating a lot of really good food and just having an all-around good time. Each year, I am always struck by a couple of things. One is that I am truly fortunate and blessed to be a member of this family and then by how much the younger generation has grown in the last year.

And it only shows signs of continued growth in years to come as we had four babies added to the family this year.

It's wonderful to see all the new life coming into the family.

Of course, that means that in future years there will be more people to compete with for the fried corn, but that's OK. I am still bigger than they are--for now.

One thing that always surprises me about catching up with family or friends you don't see on a regular basis is that feeling that everyone should freeze in time from the point you've last seen them until now. I was struck by this at my reunion seeing the growth of the younger kids and seeing the excitement of some of my cousins at the prospect of beginning their journey through UT as well as getting to see BrainyBoy and Tink when I stopped in for a visit at my old church Sunday morning. I saw BB at Christmas but he's hit a growth spurt and really looks like a teenager now. I blame the growth spurt plus his getting braces since I've last seen him.

And yet there was another part of me that was struck my life changes and how I wish time could freeze on the other side of life. My old church has experienced a lot of the older members passing away in the last year and a half and I have to admit it was bittersweet to not see them in worship yesterday. Adding to that was a sermon from the second book of Timothy, talking about how it's time for the mantle to pass to us and what is the calling we're hearing.

But it was still good to see friends at church. I love seeing the old group I used to hang out with and I love seeing how they are embracing various roles in the church. It's also nice to see new faces there and to see that group continuing to grow and serve Knoxville.

A great weekend and one of the highlights of my year....

posted by Unknown at 8/10/2009 01:00:00 PM | |


So, I went out of town on vacation last week and upon returning I found out that 106.7 the Fan is no more. Apparently, they decided to change formats last week from national sports-talk from ESPN to mindless top 40 hits. Looks like I've got an open pre-set on my radio....

Of course, we should have seen this coming when they started pulling all local programming, but I was still hopeful. I may not always love ESPN, but at least they had SportsCenter every 20 minutes to catch up on headlines. That's not always useful this time of year, but it's invaluable when its football season.

Speaking of football season, the preview magazines are hitting the stores hot and heavy these days. I've picked up a few of them because it's that time of year when I start to miss football the most. It may be the cruelest time of all because football is so close and yet, it seems so far away. The fact that CSS is replaying the same five "classic" SEC football games over and over again (yes, they are good but there have to be more classic games out there....) doesn't help things. You flip past, see football and get excited for a minute that maybe you took a really long nap and football is actually happening, right here, right now.

It's interesting to read the pre-season predictions of just how exactly things will shake out. And then to contrast that to how the fanbase expectations are shaping up. Of course, for college football fans this is the time of year when every team in the country is in the running for a national title. We're all undefeated and the season is full of hope and potential for us. Many of those hopes will be crushed on opening day or within the first few weeks, but for right now, we can all savor the fact that we're not eliminated from contention.

One thing I find interesting is how the conclusion of last season can impact how fans feel going in to this year. Last season, Vandy went to a bowl and won for the first time since Columbus discovered America so that fan base is pretty pumped up, thinking they might rise above doormat in the SEC. Meanwhile, the Vols had a pretty disappointing season and underachieved so badly that we fired our coach and have a new one who's done nothing since he got to Knoxville but shoot off his mouth and write a lot of checks that his team will have to cash once the season gears up on September 5th. And yet, if you listen to the various fanbases for each team, both are going to be the greatest thing since sliced bread this year and we've all got lofty aspirations of where things will go this year. Now, I like confidence and all, but I think we need to temper some of this with reality and stop drinking the Kool-Aid. Or at least drink out of a smaller cup and not the 72 oz. Big Gulp.

For Vandy, I have this odd feeling of deja vu about things. A couple of years ago, Vandy fans were declaring this their year and if they could start things off with a win over South Carolina, then a bowl trip was theirs for the taking. Fans were already packing up the black and gold and ready for the trip to some sunny locale for a bowl game when things came tragically crashing down in the first quarter of their first game. I have a strange feeling this could be what happens this year where steep expectations and hopes led to a rude early awakening for the team.

Meanwhile, my beloved Vols have a swagger to the program that, quite frankly, has been missing for a while. But I don't think it's going to be a miraculous one-year turn-around in things. For one thing, our offensive line is a weak point and without a solid o-line it's hard to win in the SEC. But that doesn't mean I'm not hopeful. I would like to find a way this year to make some baby steps back toward where we were in the 90's--take back the intimidation factor of playing in Neyland Stadium and going to and winning a bowl game. And beating at least two of my big three--Florida, Alabama and Georgia--would be nice too.

Of course, should the Vols stun the world, go undefeated and win it all, I won't complain too much about it. But I am not going to hold my breath on that one.

At least until next year...

Labels: tennessee football



posted by Unknown at 8/04/2009 01:00:00 PM | |

Follow me on Twitter!



Follow me on Twitter!




Recent Comments




Awards



Best Middle Tennessee Blogs
Web Sites I Visit
CrossWalk.com
Daily News Journal
Doctor Who News
Go Vols
Go Titans
The Tennessean
The Tennessean's Titans Coverage
Trek Today
TV Guide On-Line
Washington Post Redskins Coverage
USA Today
2007 Team Schedules
Tennessee Vols
Tennessee Titans
Washington Redskins
Favorite Authors on the Web
Orson Scott Card
Peter David's Blog
Keith R.A. DeCandido's Blog
Neil Gaiman
Elizabeth George
Philip Gulley
Stephen King
Donald Miller
Lisa Samson's Blog
Robert Whitlow
Musical Links
Carolyn Arends
Sherrie Austin
Cherryholmes
Lee Domann
Dust And Ashes
Fleming & John
Sara Groves
Jennifer Knapp
Jars of Clay
Carolyn Dawn Johnson
Cindy Morgan
The Monkees
Nickel Creek
Nothin' Fancy
Rebecca St. James
Ray Stevens
Steep Canyon Rangers
Williams and Clark Expedition
Rhonda Vincent and the Rage
Jaci Velasquez
Blogging Links



<< ? Blogaholics Anonymous # >>

My Blog Chalk

This is my blogchalk:
United States, Tennessee, Smyrna, English, Michael, Male, 31-35, Reading, Swimming laps.


You Are Visitor

Looking For Something Specific?