About me
Name: Michael
Location: Nashville, TN
E-mail me!
View My Complete Profile
100 Things About Me
My Facebook Profile
My Wish List
Syndicate Big Orange Michael
The Latest News on the Vols
Also For Your Reading Pleasure
The Rocky Top Brigade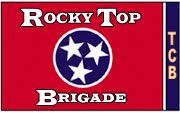 For Your Listening Pleasure (Podcasts)
Slice of SciFi
PodCulture
Two Insane Fans: The Statler and Waldorf of Doctor Who commentaries
Archives
04/01/2004 - 05/01/2004
05/01/2004 - 06/01/2004
06/01/2004 - 07/01/2004
07/01/2004 - 08/01/2004
08/01/2004 - 09/01/2004
09/01/2004 - 10/01/2004
10/01/2004 - 11/01/2004
11/01/2004 - 12/01/2004
12/01/2004 - 01/01/2005
01/01/2005 - 02/01/2005
02/01/2005 - 03/01/2005
03/01/2005 - 04/01/2005
04/01/2005 - 05/01/2005
05/01/2005 - 06/01/2005
06/01/2005 - 07/01/2005
07/01/2005 - 08/01/2005
08/01/2005 - 09/01/2005
09/01/2005 - 10/01/2005
10/01/2005 - 11/01/2005
11/01/2005 - 12/01/2005
12/01/2005 - 01/01/2006
01/01/2006 - 02/01/2006
02/01/2006 - 03/01/2006
03/01/2006 - 04/01/2006
04/01/2006 - 05/01/2006
05/01/2006 - 06/01/2006
06/01/2006 - 07/01/2006
07/01/2006 - 08/01/2006
08/01/2006 - 09/01/2006
09/01/2006 - 10/01/2006
10/01/2006 - 11/01/2006
11/01/2006 - 12/01/2006
12/01/2006 - 01/01/2007
01/01/2007 - 02/01/2007
02/01/2007 - 03/01/2007
03/01/2007 - 04/01/2007
04/01/2007 - 05/01/2007
05/01/2007 - 06/01/2007
06/01/2007 - 07/01/2007
07/01/2007 - 08/01/2007
08/01/2007 - 09/01/2007
09/01/2007 - 10/01/2007
10/01/2007 - 11/01/2007
11/01/2007 - 12/01/2007
12/01/2007 - 01/01/2008
01/01/2008 - 02/01/2008
02/01/2008 - 03/01/2008
03/01/2008 - 04/01/2008
04/01/2008 - 05/01/2008
05/01/2008 - 06/01/2008
06/01/2008 - 07/01/2008
07/01/2008 - 08/01/2008
08/01/2008 - 09/01/2008
09/01/2008 - 10/01/2008
10/01/2008 - 11/01/2008
11/01/2008 - 12/01/2008
12/01/2008 - 01/01/2009
01/01/2009 - 02/01/2009
02/01/2009 - 03/01/2009
03/01/2009 - 04/01/2009
04/01/2009 - 05/01/2009
05/01/2009 - 06/01/2009
06/01/2009 - 07/01/2009
07/01/2009 - 08/01/2009
08/01/2009 - 09/01/2009
09/01/2009 - 10/01/2009
10/01/2009 - 11/01/2009
11/01/2009 - 12/01/2009
12/01/2009 - 01/01/2010
01/01/2010 - 02/01/2010
02/01/2010 - 03/01/2010
03/01/2010 - 04/01/2010
04/01/2010 - 05/01/2010
05/01/2010 - 06/01/2010
06/01/2010 - 07/01/2010
07/01/2010 - 08/01/2010
08/01/2010 - 09/01/2010
09/01/2010 - 10/01/2010
10/01/2010 - 11/01/2010
11/01/2010 - 12/01/2010
12/01/2010 - 01/01/2011
01/01/2011 - 02/01/2011
02/01/2011 - 03/01/2011
03/01/2011 - 04/01/2011
04/01/2011 - 05/01/2011
05/01/2011 - 06/01/2011
06/01/2011 - 07/01/2011
07/01/2011 - 08/01/2011
08/01/2011 - 09/01/2011
09/01/2011 - 10/01/2011
10/01/2011 - 11/01/2011
11/01/2011 - 12/01/2011
12/01/2011 - 01/01/2012
01/01/2012 - 02/01/2012
02/01/2012 - 03/01/2012
03/01/2012 - 04/01/2012
04/01/2012 - 05/01/2012
05/01/2012 - 06/01/2012
06/01/2012 - 07/01/2012
07/01/2012 - 08/01/2012
08/01/2012 - 09/01/2012
09/01/2012 - 10/01/2012
08/01/2013 - 09/01/2013
10/01/2017 - 11/01/2017
11/01/2017 - 12/01/2017
Spurrier returns
Who has superior visor?
Defenses battle
Labels: tennessee football
posted by
Unknown
at
10/29/2009 02:00:00 PM
|
|


As a Tennessee fan, I enjoy beating Florida, Georgia, Vanderbilt and just about any other SEC opponent.

But deep down, there's a special place in your heart wants to beat Alabama.

Add in the drama of the Crimson Tide being number one and that we could be a significant road bump to their season and I wanted to beat them badly.

And yesterday, I couldn't have been prouder of the Vols--well, except in one small area.

Special teams.

It could have bit us against Georgia but the inability of Georgia to make in-game corrections helped the Vols out two weeks ago.

It bit us yesterday with kicker Daniel "I can't make a field goal" Lincoln leaving 12 point on the field. I don't know who our next best option is, but we've got to start looking into it. Maybe some guy on the soccer team could do better. Because every time the pressure is on Lincoln lately, he seems to come up short. Very short. To have two kicks blocked like that is unacceptable. Kiffin should have revoked his scholarship immediately.

Because the Vols were dominating the second half. We stifled Alabama on defense and made some good plays on offense. If only we could have punched in a couple of those drives for TDs, we might have pulled off the biggest upset of the year. Instead, it's a close defeat in this long rivalry in which it doesn't matter the record. You throw all that out when the Vols and Bama collide.

On a positive note, I am encouraged to see how the team is progressing and I think we've got a chance in all of our games down the stretch. So long as we don't lose focus. This is one of those losses that the team can rally around and say, we should have won it and if we put forth this level of effort in all our upcoming games, we've got a shot. Or it could be one that has a carryover into some upcoming games and sees us lose one or two that maybe we shouldn't (Kentucky or Vanderbilt for example).

I'm tired of moral victories against Bama and Florida. Next year it's time to turn the corner and start getting some w's.

Labels: tennessee football



posted by Unknown at 10/25/2009 06:33:00 AM | |


I was really happy when "Dollhouse" got the renewal nod over "Terminator: The Sarah Connor Chronicles" last season. I thought down the stretch that "Dollhouse" grew into the better show and once we got past the Fox-mandated early episodes, the show settled in, really got comfortable and felt more like a Joss Whedon show.

I got a little behind on my commenting on each new episode. So, before the new set begins airing tomorrow night, here's my thought on what we've seen so far.



"Vows"


In many ways, the weakest of the first three episodes of season two. Joss Whedon write and directs a story that has the heavy burden of bringing fans back up to speed and (hopefully) luring in some new viewers. And while I loved every last bit about the behind-the-scenes stories taking place within the dollhouse itself, I found the main plotline with Echo marrying an arms dealer a bit too much to take. There's one big reason for this--I didn't quite buy the entire timelines of how things unfolded. I'm not sure how much time has passed since the season finale, but the whole timeline of Echo meeting the arms dealer, the two falling in love and building up the trust to get married didn't ring true. If we're to believe that this mission was one Ballard wanted to pursue, that constrains the time line even more. It felt like it was more a cool way to have Echo in a wedding episode than an actual plot itself.

But, as I said, the events going on back at the Dollhouse and the fall-out of Alpha's attack were fascinating. Seeing everyone find their new role within the heirarchy was fascinating and it's interesting to see that Ballard is still hell-bent on taking down the Dollhouse. This time, he looks like he wants to do it from within and with Echo's help. Which makes me wonder if the rest of the crew is aware of what he's up to.

Dr. Saunders leaving was the most fascinating thing in the episode and seeing her stalk Topher was a nice touch. Hopefully Amy Acker's schedule will allow her to return to menace Topher some more. Maybe a team up with Alpha? Oh, we can only hope...



"Instinct"


Here's one of those those stories where we have Topher doing something that on the one hand makes him look incredibly brilliant, but on the other hand also makes him look incredibly stupid. Echo is sent out as a replacement for a mother who died because the husband and new father can't handle the mother being gone and the new responsibilities he has. OK, so far so good. But then Echo stumbles across the actual pictures of hubby and now-gone wife and things go bad quickly. Echo kidnaps the baby, is recaptured and then wiped--only to not get completely wiped and have the maternal instinct still kick in. She escapes and heads back to get said baby.

It's an interesting idea and isolate moments work for the story. I did wonder if it might not make sense to bring in Boyd to try and get through to Echo when she starts to go hay-wire since the two have a longer-established operative/handler relationship than do Echo and Ballard. If Echo is tripping out, she may reconnect with Boyd more readily than Ballard is my thought. But this is ignored, probably to save on the actor being featured in the episode.

Where the story does work is--again--back at the Dollhouse where Melli comes in for her follow-up treatment. Seeing her run into Ballard and their interaction was the highlight of the story and the implication that one is never truly free of the Dollhouse was an interesting one. Hopefully this won't be the only time we see Melli this year.



"Belle Chose"


The best installment we've had all season and one that clearly shows the series starting to hit its stride again. When a rich backer of the Dollhouse asks the team to scan his nephew's mind (who was hit by a car and is in coma), little does the team know they're dealing with one really sick puppy. He's collecting women and having them pose as his own dolls in his own fantasy world. Apparently, the nephew had some strong women in his life as a young guy and he's been a bit scarred. In order to find the kidnapped women, his print is imprinted onto Victor and, well, things go really, really wrong. Add to it that Victor can't be tracked because his GPS monitor was removed for his surgeries following his contact with Alpha and you've got an intersting dilemma.

Meanwhile, Echo has been cast as a bouncy co-ed to fulfill an older professor's fantasy of having a a fling with a student. Here is the first of many parallels between plots as we see the professor using the dolls for a wish fulfillment in the same way as the nephew does. Both are creepy in their own way. And it also leaves you wondering how a college professor on tenure affords the Dollhouse's services....

But anyway...Topher hatches a plan to remote wipe all the dolls to shut down Victor and does...except it goes wrong and we switch Victor and Echo's personalities.

All of the pieces of the puzzle are working here and the show is the most solid we've seen it all year. It's too bad we had to take a week off for baseball, but at least we left on a high note...

posted by Unknown at 10/22/2009 04:30:00 PM | |


Earlier this week, Lane Kiffin announced that he'd asked Alabama if the Vols could wear our home orange jerseys for this weekend's big game.

Not surprisingly, the Tide refused the request.

We could still wear them, but it will cost us 30 yards in the game--15 yards at the start of each half.

Thankfully, Kiffin realized that we're not quite at a point where we can eat thirty yards...at least not yet. So, it will be the road whites worn Saturday.

And while I applaud the request and the effort, it reminds me of how we refused to allow Auburn to do their Tiger Walk earlier this year. And I can kind of see the Alabama point which is--hey, it's our home turf and we get to reap the rewards.

That said, I hope next year when the Tide roll into Neyland, we'll think about letting them wear their home Crimson jerseys if they want to. I think it'd be great to see the Crimson vs the Big Orange jerseys out there on game day....

Labels: tennessee football



posted by Unknown at 10/22/2009 02:30:00 PM | |


Border war contest
Traditional rivalry
Rarely gets better

Dam the Crimson Tide
Beating Bama makes season
Huge road test for Vols

Labels: tennessee football



posted by Unknown at 10/22/2009 01:00:00 PM | |


As I sit here, watching the biggest jackass of an NFL coach run up the score on the Titans, I find myself pondering something.

Earlier today, the Redskins went out and for the fourth time in as many weeks gave a winless team their first win of the year. This latest humiliation came at home to the Kansas City Chiefs as was put away by a safety in the final moments of the game. It's enough to make a long-time fan of this once great team sick to his stomach and to wonder when not if wholesale changes will be made in the coaching staff.

And while this is embarrassing, gut-wrenching, stomach-churning and all-around horrible, at least (statistically) the Redskins were in the game until the game's closing moments.

Then, we swing the pendulum to the Tennessee Titans, who ever since we lost last year to the Jets at home have been a pale shadow of the team that reeled off 10 straight wins to start the 2008 season. The Titans are up in New England today with some serious issues on all sides of the ball...and then you add in that its a wintery mix.

This wintery mix should be something that impacts both teams. It's not as if the Titans are playing in snow and the Patriots suddenly have sunny skies and warm temperatures as they drive down the field. After a quick three-and-out to start the game, the Titans give up a huge play on special teams and the rout is on. The Patriots run it up for 45 points in the first half as the Titans can't get out of their own way fast enough--refusing to do silly things like catch the ball and then even when we get some yardage via the run game, we fumble it right to the Patriots. Or we can't even execute a center/quarterback exchange....

I hate to say it, but the team has given up. The team is lost. Jeff Fisher has lost this team. You can almost see the team giving up in the game.

I'd have to say it was the third touchdown pass by Brady in the third quarter, but it really came long before that.

And yet, I am still going to pay attention. If only because I am pulling for Brady to get hit and have a season-ending injury via the Titans defense to teach Bill "I am a jackass" Belachick that running up the score on a team isn't sporting. Yes, I know we gave the Pats the ball on their side of the 50 with under two minutes to play, but there really is no excuse for Bill to run the two-minute offense to get Brady to pad his stats.

Anyway, but back to my point. This latest humiliation has the game over by the start of the second quarter...and I ponder which is worse, the way the Skins lost or the way the Titans will lose? Maybe if the Titans can show some spark, some sign of life in the second half, something I might go with the Redskins loss. But both hurt because in both cases, the offense can't get out of its own way fast enough and there seem to be no solutions or answers in sight for the immediate future.

Now, if you'll excuse me, I will be cutting eye holes out of my Titans' reusable bag from Kroger to wear it on my head....

I'd use a paperbag, but that isn't good for the environment....

posted by Unknown at 10/18/2009 04:54:00 PM | |


Vols off this weekend
Plethora of big games
Not as interested

Can't lose to open date
Extra time to get ready
For the Crimson Tide

Labels: tennessee football



posted by Unknown at 10/17/2009 10:43:00 AM | |


It's been a while since I've done one of these...and while I won't do an episode-by-episode commentary on the shows I talk about here, I will offer SPOILERS for all the episodes aired this season. So, if you haven't seen them all, turn back now.



Flash Forward


When I first heard rumblings about this series, I immediately ran out, found and read the original novel by Robert J. Sawyer. Which may or may not be helping things here.

Sawyer himself has come out and said that the book and the series are two different animals. And that they both start from the same point, but will both end in different places.

I can accept that because the premise is a strong, solid one and I can see how they're building the series around it. But that said, I'm still not quite sold on the series.

The pilot was great--well, at least the first half. But the last two episodes haven't quite been as great. One niggling thing is that the world seems to have gone back to normal a bit too quickly. I'd love to see more of the fallout of these events and the impact it's having. I find it hard to believe that this global event would and could occur without a bit more fallout. I guess we're seeing people with crucial jobs that would have to keep going after such an event, but I still feel like some thing are happening too quickly...for example, Aaron's being able to exhume the remains of his daughter and run the DNA test. Earlier in the episode, we hear about the mass deaths from the event and the funerals and services taking place. So it seems a bit of a stretch that they'd have time to exhume the remains and run the DNA test in the time shown on screen. Of course, this is TV and things happen for the dramatic narrative reasons and not based on reality...but it still bugs me.

My other big thought is about the nature of the flashes. I am enjoying the reactions to them and how each person interprest their future reality differently. Back to Aaron, I find myself wondering if his vision isn't being filtered by his current knowledge. Could the woman he sees be someone who looks a lot like his daughter and becuase he doesn't know the circumstances leading up to the flash, he believes it to be her? Or is she part of the Mosiac and that explains why she's alive? (I think the second one is going to be far more likely, at this point.) Also, I still struggle with the time line for Dimitri's finacee...if he dies on March 15, would she be marrying someone else by the end of April?

Of course, we could find out that the Mosiac was able to keep some people from seeing things in their flash because what they may see would deter whatever secret agenda they have. Maybe I'm giving them too much credit....but we don't know too much about this whole thing yet.

And while the series hasn't quite achieve the same level of cool that "Lost" did early on, I have to recall that "Lost" wasn't really "Lost" until the first Locke episode. So, I'm willing to give it time and I'm encouraged by what I've seen and knowing they have a long-term plan.

Despite my criticisms, there is still a lot more I like about the show than things I don't. So, it's on the watching rotation for now.



Heroes

-- Redemption
I know some of you are probably asking--why do you keep watching? The honest answer is that they do just enough to keep me marginally interested or curious. Plus they run a lot of ads during Sunday Night football and the promos always look better than the episode. Of the four installments we've had this year, only last week's "Acceptance" was really worth the time and effort. Written by Bryan Fuller, it shows just how good a grasp he has on how this show can and should work and that he can write for these characters without it being overly cliched or stilted. I still don't accept that Hiro has been reduced to Sam Beckett Jr and we're now rewatching "Quantum Leap" there.

And I still think that killing off Sylar once and for all would have been a better idea than having his memory wiped out again and him having to remember who he is. I've said it before and I'll say it again--having Sylar around as an all-powerful bad guy simply throws off the curve too much. Either you have to reduce his powers to stop him, thus making him look ineffective or you have to tweak other characters' powers too much in order to take out whatever threat he poses. And now he's at the wacky carnival, where he can add powers willy-nilly. I'm not sure how that will develop and I'm not sure why Samuel would want the guy on his team or part of his family. Does he really think he can be the one who reaches to and rehabs Sylar? Because we all know at somepoint that Sylar in Parkman's head will merge with Sylar without memory and it will be hellbent for destruction yet again.

I know the show loves Zachary Quinto and he starred in a really big movie this summer. But that doesn't justify keeping this character around.

And don't get me started on the incredible hail-mary play for ratings that the whole Claire is kissed by roommate is turning out to be. I think a large part of it is that the show is doing this out of some kind of desparation move for publicity and not because this storyline has actually been well thought out or naturally comes out of some kind of character development. I find myself thinking back to "Buffy" here and the whole Willow/Tara plotline and seeing how that was allowed to develop at the right pace and was actually something that felt natural for the character of Willow based on where she was at that point in the series.

But "Buffy" had Joss Whedon and "Heroes" has Tim Kring, who can't hold a candle to the brilliance of Whedon.

Labels: flash forward, heroes, tv shows



posted by Unknown at 10/15/2009 03:30:00 PM | |


In the 90's, the Vols would come out early in the season, struggle a bit against their opponents but then put it all together for a complete game against the University of Georgia. In fact, for a long period of time, the Vols simply owned the Dawgs, no matter where we played.

The past couple of years, it's got away from that a bit. But then this weekend, it was a blast from the past as the Vols dominated Georgia in just about every phase of the game--well, except special teams. If you eliminate the nine points given up by lousy special teams play, the Vols rout of the Bulldogs is even more impressive.

I grinned from ear to ear all afternoon Saturday (OK, it was marred by the kick-off return and the safety, but those were only a few scant moments in an overall afternoon of joy) as the Vols took it to Georgia in a way they haven't taken it to an opponent all season long. At the start of the year, I said I wanted to see the Vols get back to beating at least one of the big three (in my mind) rivals--those being UGA, Bama and Tim Tebow. I also wanted to see Neyland Stadium be an intimidating place to play for road teams again. I'd not seen that--at least until Saturday afternoon. Neyland was rockin', Georgia was flustered and the team was dominant in two of the three phases of the game.

It was truly wonderful.

Now, in the afterglow, I find myself looking around at various UGA fan sites and other coverage just to see the reaction. (I find it interesting to look at the other side from time to time and see their take on the game). On one site, it was a lot of whining about how they shouldn't lose to an inferior Tennessee team and that the Bulldogs should have won.

Well, you guys didn't win. And I'm guessing we're not actually all the inferior since we beat you guys. Yes, maybe we had some home field advantage, but I think a lot of our win came from a carryover from UGA's defeat the week before. The Vols simply came out and demoralized the Bulldogs and it carried over--especially in the second half of the game. Montario Hardesty runs 39 yards for a touchdown and, with glee in my voice, I declare "The rout is on!"

Couldn't happen to a better team.

That doesn't mean I won't be pulling for UGA to upset Florida on Halloween.

But for now, I'm just ecstatic the Vols showed the Bulldogs that Smokey is the real big dog of the SEC East...

Labels: tennessee football



posted by Unknown at 10/12/2009 07:07:00 PM | |


Vols dominate game
Georgia sent to the Dawg House
Rocky Top rejoices

Labels: tennessee football



posted by Unknown at 10/10/2009 02:52:00 PM | |


Bulldogs come to visit
Smokey is the real big dog
Time for a big win

posted by Unknown at 10/09/2009 09:43:00 AM | |


Is it just me or does anyone else find it interesting that the first two coaches to play in the BCS title game have both been on the hot seat the past two seasons. Last year, it was the debacle season that led to Phil Fulmer being replaced at Tennessee and now this year, rumors are swirling about the future of Bobby Bowden at Florida State.

It's interesting to hear some of the same criticisms leveled at Bowden that were leveled at Fulmer last year--namely that the game has passed them by and that new blood is needed. Of course, FSU has created a no-win situation of their own by giving coach-in-waiting Jimbo Fisher a $5 million bonus should Bowden not retire as head coach at the end of the year.

Earlier this year, as I was reading Clay Travis' "On Rocky Top," I got to thinking about coaches who are institutions at certain schools. Fulmer was one at UT, Bowden is one at FSU and Jo Paterno is one at Penn State. As I relived what happened to Fulmer, I began to wonder just how long the leash was at FSU and Penn State for these "legendary" coaches.

Guess we're finding out now that the leash is only as long as losses to Miami and South Florida with another potential loss to Florida in the horizon at FSU.

I've noticed a lot of long-term coaches rallying for Bowden, including Mack Brown at Texas and Paterno at Penn State. Which is nice for Bobby and all, but where was this show of support last year when Fulmer was on the hot seat?

It's interesting to hear that the argument for Bobby staying is that he's done so much for college football and he should be allowed to step away on his own terms. But I'd argue that it's what Bobby achieved early in his career and how he changed the landscape of college football that is what's coming back to bite him now. He was so successful in the '90's that now even a good season looks like a failure and then string together a few like the last couple of years and, well, it's not looking good.

Of course, there are other criticism like Bobby has lost touch with the team and the coaching staff being leveled. I don't know how much or how little or if it is true because I don't really follow FSU football that closely.

However, I am fascinated by the fact that in two years we could lose the two coaches who were on the sidelines for the BCS title game...and how the BCS itself has changed the expectations and hopes of the schools involved and ultimately will lead to two great coaches being forced out from their respective schools.

Labels: football



posted by Unknown at 10/08/2009 01:00:00 PM | |


I think our state needs to be quarantined.

It appears that receivers for three football teams in the state are allergic to catching the football.

It's been painfully evident in the Vols and Titans game I've seen over the past few weekends and it showed up for the few moments I caught last night of MTSU getting pounded by Troy.

I can't say whether it's happening to Vanderbilt or not because that would mean I'd have to watch a Vanderbilt football game that didn't involve Tennessee.

But it seems to be spreading. Hopefully a cure can be found...soon.

Labels: tennessee football



posted by Unknown at 10/07/2009 12:43:00 PM | |


Vols fail big home test
Offense can't get it in gear
Looking like '08

Labels: tennessee football



posted by Unknown at 10/05/2009 02:00:00 PM | |


Dear Auburn players and coaches,

I understand that your team wanted to do a road version of your Tiger walk into Neyland Stadium this evening.

All I have to say is--seriously?!? Would you like us to let your eagle fly around the stadium before the game as well?

It's called home field advantage for a reason.

I know your players and fans will be upset, but I am glad UT refused this. It's our stadium, our field and we get the traditions associated with that.

I mean, it's not like you'd let us run through the T at Jordan-Hare, right?

Thanks,
Big Orange Michael

Labels: tennessee football



posted by Unknown at 10/03/2009 03:43:00 PM | |


About six months ago, I participated in and completed the indoor triathlon at the North Rutherford YMCA. After placing second in my group, I decided I want to look ahead and find another, different kind of physical fitness challenge for myself.

After some pondering, I decided to take on the Murfreesboro Half Marathon.

So, I signed up for. And as I was registering and parting with my registration fee, I though--man, I hope I don't have bad luck and hurt my foot so I can't take part.

Then, the next day I got a stress fracture in my toe.

Which threw off my training schedule a bit. Because it's a bit hard to run in a walking boot.

But after two months of no running, I got back out there with about two months left to train and decided I'd go after my goal--to complete the whole 13.1 miles without hurting myself and in under three hours. So, I began training..and I will admit it took a week or two to feel like I was getting back to a point where I felt confident about trying to run the race.

Thankfully, I had a lot of encouragement from a lot of people who helped me not to give up on myself.

But headed into the last few weeks, I was starting to get a bit nervous. It hit a high pitch the past couple of days because I'd told more than a few people I was going to do run in the event Saturday. It didn't help that I watched "Run Fatboy Run" a couple of months ago and while it's funny, scenes of what Simon Pegg went through kept coming to mind. I also had these crazy visions because of the requirements of the race-they wanted everyone to do at least a 15 minute mile or else you'd be disqualified. I kept seeing myself running my heart out as everyone else in the event was way, way out in front..and my not completing my goal of finishing.

Anyway, the day finally arrived and I nervously headed out very early this morning to take part. I felt as ready as I was going to get, after spending a lot of time wondering how I should layer up for the cooler morning and what playlist I wanted on my iPod to help distract me during the run.

So, all of these crucial decisions made and wearing my new, expensive pair of running shoes I'd picked up after the fractured toe, I went out and joined the 2000 people taking part in the event. As a person who likes to people watch, I'll admit that it was fascinating to watch the various participants as we all stood around waiting for the race to start. Some people were in groups, all running together for some event, cause or person. Others were stretching nervously, some weren't making eye contact, others were drinking lots of water. There were intense looks, nervous looks, smiles, confident looks and "holy cow, what have I got myself into?" looks.

And then...we were off.

Well, maybe. We had a false start and after being penalized five yards (did you really expect a post this time of year without some kind of football reference), we were off. I'd sort of slid into the middle of the back, not wanting to be overconfident, but not wanting to be last. And, so it began.

Now, let me just say that it was great weather today for the event. And early on, I felt good, shedding my long-sleeved t-shirt I'd worn for early warmth in the first mile. (They were collected to give to Goodwill). For the first half, I felt pretty good, cruising along at a comfortable pace and enjoying a couple of segments I'd missed of yesterday's Rick and Bubba show as a I went. (Bless the Extreme Club!) I'll admit that once I got past four miles and it was all single digits between me and the end of the race, that there was no turning back. I was determined at this point to make it but not going to push it. Standing in line to use the men's room before the half marathon, I'd been regaled with horror stories of guys cramping up during the Music City Half Marathon. Not exactly adding to the confidence, but I kept reminding myself that this half marathon was less hilly than the Music City half...

Plus my goal was to finish--not to set any world record. Believe me, I saw the serious racers up front at one point when the course doubled back on itself. It looked like they were working too much to me...I was there to have fun.

And I'll admit I did. I got to run/jog through Murfreesboro, see the sights and work up a really big appetite. I had originally planned to walk some of the race, but tried it at a water station after the midway point and found that wouldn't work for me. My legs were in a rhythm, so I decided to keep going and not ruin it (again visions of cramping up kept coming to my mind...)

So, all of that is to say--I did it. Officially, I ran/jogged 13.1 miles in 2:30.36 which averages out to 11:30 per mile. And I finished the race, which was my overall goal. No cramping, no having to drop out, none of that. I have to admit I am pretty proud of that and happy I can cross that off my bucket list of things to do before I go to the great Neyland Stadium in the sky. I ended up 1056 out of 2000 people. (Full results HERE)

So, I did it. I'm happy and proud. And now, I am going to go and find one of those 13.1 stickers and proudly display in on my car....

posted by Unknown at 10/03/2009 03:20:00 PM | |


Tigers are hot team
Cool them off on Rocky Top
First SEC win?

Labels: tennessee football



posted by Unknown at 10/01/2009 07:44:00 PM | |

Follow me on Twitter!



Follow me on Twitter!




Recent Comments




Awards



Best Middle Tennessee Blogs
Web Sites I Visit
CrossWalk.com
Daily News Journal
Doctor Who News
Go Vols
Go Titans
The Tennessean
The Tennessean's Titans Coverage
Trek Today
TV Guide On-Line
Washington Post Redskins Coverage
USA Today
2007 Team Schedules
Tennessee Vols
Tennessee Titans
Washington Redskins
Favorite Authors on the Web
Orson Scott Card
Peter David's Blog
Keith R.A. DeCandido's Blog
Neil Gaiman
Elizabeth George
Philip Gulley
Stephen King
Donald Miller
Lisa Samson's Blog
Robert Whitlow
Musical Links
Carolyn Arends
Sherrie Austin
Cherryholmes
Lee Domann
Dust And Ashes
Fleming & John
Sara Groves
Jennifer Knapp
Jars of Clay
Carolyn Dawn Johnson
Cindy Morgan
The Monkees
Nickel Creek
Nothin' Fancy
Rebecca St. James
Ray Stevens
Steep Canyon Rangers
Williams and Clark Expedition
Rhonda Vincent and the Rage
Jaci Velasquez
Blogging Links



<< ? Blogaholics Anonymous # >>

My Blog Chalk

This is my blogchalk:
United States, Tennessee, Smyrna, English, Michael, Male, 31-35, Reading, Swimming laps.


You Are Visitor

Looking For Something Specific?