About me
Name: Michael
Location: Nashville, TN
E-mail me!
View My Complete Profile
100 Things About Me
My Facebook Profile
My Wish List
Syndicate Big Orange Michael
The Latest News on the Vols
Also For Your Reading Pleasure
The Rocky Top Brigade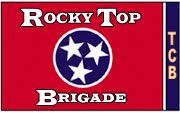 For Your Listening Pleasure (Podcasts)
Slice of SciFi
PodCulture
Two Insane Fans: The Statler and Waldorf of Doctor Who commentaries
Archives
04/01/2004 - 05/01/2004
05/01/2004 - 06/01/2004
06/01/2004 - 07/01/2004
07/01/2004 - 08/01/2004
08/01/2004 - 09/01/2004
09/01/2004 - 10/01/2004
10/01/2004 - 11/01/2004
11/01/2004 - 12/01/2004
12/01/2004 - 01/01/2005
01/01/2005 - 02/01/2005
02/01/2005 - 03/01/2005
03/01/2005 - 04/01/2005
04/01/2005 - 05/01/2005
05/01/2005 - 06/01/2005
06/01/2005 - 07/01/2005
07/01/2005 - 08/01/2005
08/01/2005 - 09/01/2005
09/01/2005 - 10/01/2005
10/01/2005 - 11/01/2005
11/01/2005 - 12/01/2005
12/01/2005 - 01/01/2006
01/01/2006 - 02/01/2006
02/01/2006 - 03/01/2006
03/01/2006 - 04/01/2006
04/01/2006 - 05/01/2006
05/01/2006 - 06/01/2006
06/01/2006 - 07/01/2006
07/01/2006 - 08/01/2006
08/01/2006 - 09/01/2006
09/01/2006 - 10/01/2006
10/01/2006 - 11/01/2006
11/01/2006 - 12/01/2006
12/01/2006 - 01/01/2007
01/01/2007 - 02/01/2007
02/01/2007 - 03/01/2007
03/01/2007 - 04/01/2007
04/01/2007 - 05/01/2007
05/01/2007 - 06/01/2007
06/01/2007 - 07/01/2007
07/01/2007 - 08/01/2007
08/01/2007 - 09/01/2007
09/01/2007 - 10/01/2007
10/01/2007 - 11/01/2007
11/01/2007 - 12/01/2007
12/01/2007 - 01/01/2008
01/01/2008 - 02/01/2008
02/01/2008 - 03/01/2008
03/01/2008 - 04/01/2008
04/01/2008 - 05/01/2008
05/01/2008 - 06/01/2008
06/01/2008 - 07/01/2008
07/01/2008 - 08/01/2008
08/01/2008 - 09/01/2008
09/01/2008 - 10/01/2008
10/01/2008 - 11/01/2008
11/01/2008 - 12/01/2008
12/01/2008 - 01/01/2009
01/01/2009 - 02/01/2009
02/01/2009 - 03/01/2009
03/01/2009 - 04/01/2009
04/01/2009 - 05/01/2009
05/01/2009 - 06/01/2009
06/01/2009 - 07/01/2009
07/01/2009 - 08/01/2009
08/01/2009 - 09/01/2009
09/01/2009 - 10/01/2009
10/01/2009 - 11/01/2009
11/01/2009 - 12/01/2009
12/01/2009 - 01/01/2010
01/01/2010 - 02/01/2010
02/01/2010 - 03/01/2010
03/01/2010 - 04/01/2010
04/01/2010 - 05/01/2010
05/01/2010 - 06/01/2010
06/01/2010 - 07/01/2010
07/01/2010 - 08/01/2010
08/01/2010 - 09/01/2010
09/01/2010 - 10/01/2010
10/01/2010 - 11/01/2010
11/01/2010 - 12/01/2010
12/01/2010 - 01/01/2011
01/01/2011 - 02/01/2011
02/01/2011 - 03/01/2011
03/01/2011 - 04/01/2011
04/01/2011 - 05/01/2011
05/01/2011 - 06/01/2011
06/01/2011 - 07/01/2011
07/01/2011 - 08/01/2011
08/01/2011 - 09/01/2011
09/01/2011 - 10/01/2011
10/01/2011 - 11/01/2011
11/01/2011 - 12/01/2011
12/01/2011 - 01/01/2012
01/01/2012 - 02/01/2012
02/01/2012 - 03/01/2012
03/01/2012 - 04/01/2012
04/01/2012 - 05/01/2012
05/01/2012 - 06/01/2012
06/01/2012 - 07/01/2012
07/01/2012 - 08/01/2012
08/01/2012 - 09/01/2012
09/01/2012 - 10/01/2012
08/01/2013 - 09/01/2013
10/01/2017 - 11/01/2017
11/01/2017 - 12/01/2017
I've heard a couple of interesting quotes this week and wanted to share them (so I don't forget them).
Rick and Bubba on the immigration debate and the bill that failed:
Right now, the immigration issue is like having a water leak in the second story bathroom of your house and you've got water pouring down the walls and into the basement. But instead of trying to fix the leak and then dealing with cleaning up the mess it's created, we're trying to clean up the water in the basement and wondering why no matter what we do, there's more water collecting and running down the walls.
Heard at the Loop, Monday evening by speaker-guy Andy Savage:
Here's the difference between mercy and grace. Mercy is when you see a grandmother on the side of the interestate and you stop to help her change her tire. Grace is when you help her change her tire despite the fact that she's cussing you out and shooting at you.
So, their not really connected in any tangible way...but they've been rolling around in my head all week. Figured I'd share them here and get them off the old noggin' (at least for a moment).
posted by
Michael Hickerson
at
6/29/2007 12:34:00 PM
|
|


Last night was another incredible evening of bluegrass at the Ryman.

The headliner was Rhonda Vincent and the Rage. Rhonda is one of the leaders in the bluegrass genre and she certainly showed it last night. I saw her last year as part of the series and came away a bit disappointed (part of it could have been the greatness of opening act Doyle Lawton and Quicksilver). This year was no disappointment, at all.

Rhonda and the Rage were very relaxed and easy going up on stage...they even took requests from the audience, which led to her playing one of my favorite songs she does--Jolene. It was an incredible performance. Another highlight was when she and the band did about two-thirds of a gospel song then freestyled several other songs throughout before finally coming back to finish out the song. The Rage all got a chance to shine and there was a tremendous energy to the entire show.

And to add to it, we got not one but TWO opening acts last evening. The first was Williams and Clark Expedition, who are based out of Sparta in our great state. This was their first time performing at the Ryman, but you wouldn't know it from the music. All good and they even had time for a few really bad jokes as well. Again, they did one of my favorite songs that was included on Vincent's last album that the group wrote--"Forever Ain't that Long Anymore." (Haunting song and one of the best songs I've heard in years....go and buy Vincent's album "American Bluegrass Girl" just for this one song and stick around for the other 11 great tracks...). Hearing it and "Jolene" performed made the evening.

The other group was Nothin' Fancy (that's their name). A bunch of guys who gathered around one microphone and did a great job. What I love about bluegrass is the sheer variety of songs--from one that was funny about meeting a girl in the line to the port-0-john to several moving gospel renditions. The guys even brought down a tourbus full of fans from their home base in Virginia. Again, part of the fun was their sense of humor and the personalities on stage. It may be part of the act, but it didn't feel rehearsed at all.

The show ended with a jam-session featuring all three acts doing a variety of gospel songs. I got chills when they did "Amazing Grace". Simply stunning.

Only thing that could have made it better--one of the original Osborne brothers was there and sang with Rhonda. If they'd broken out into "Rocky Top" (best song EVER!), that would have been beyond amazing.

Next week is Vince Gill....now, I know he's good and all, but he's going to have a hard time topping this show.

posted by Michael Hickerson at 6/29/2007 09:41:00 AM | |


An interesting column from Jive Magazine about how if you're a Star Wars fan, then you really actually hate the movies....

It's funny and fascinating. Definitely worth a read.

http://www.jivemagazine.com/column.php?pid=3381

posted by Michael Hickerson at 6/28/2007 10:58:00 AM | |


So, half a dozen or so Springfields across the country are vying to host the world premiere of the upcoming

The Simpsons Movie

.

One of those happens to be located here in the Volunteer State.

Now, here's why I think it should happen here.

Not only do we have a Springfield, but we've also got a Shelbyville. For those of you who watch the show, you know about the whole Springfield vs Shelbyville thing.

And let us also not forget that Bart once visited the great city of Knoxville, knocking down the SunSphere.

posted by Michael Hickerson at 6/27/2007 02:43:00 PM | |


I was watching my season five

Seinfeld

DVDs the other day and came across "The Fat-Free Yogurt" episode.

For those of you who don't have every episode memorized, it's the one with the fat-free yogurt that turns out to not be fat-free. Part of the storyline is set against the race (at the time) for mayor of New York between Dinkins and Rudi Guillani. Guillani wins and as the epiosde concludes, he has a small speech that was recorded specifically for the episode.

So, my brain got to working and I wondered this--has this episode been pulled from syndication while Guillani is running for president?

We've heard so much about Fred Thompson's zillion hours of

Law and Order

being pulled if he should decide to run eventually someday maybe. So, I'm assuming the same rule applies to this episode of

Seinfeld.

So, it looks like another victim of the incredibly long, protracted presidential race is S

einfeld

...

posted by Michael Hickerson at 6/26/2007 03:39:00 PM | |





posted by Michael Hickerson at 6/24/2007 06:24:00 PM | |


Last summer, I made my first visit to the Ryman for a concert for part of the Bluegrass series. One show got me hooked--not only on the Ryman as a great place to hear a show but also on bluegrass music.

This year, when my parents offered to buy me a season ticket for my birthday present to the series, I jumped at the chance. I was hoping to hear more of the great music I'd experienced last year.

Well, after the first concert of the year, I can say, so far, so good.

Last night, the season kicked off with one of the legends of bluegrass, Earl Scruggs. Now, while I enjoyed country music back in the day, I have to admit my knowledge of bluegrass and its history is rather limited. I know what I enjoy and thanks to the library, I've sampled a variety of artists in the past year, but I still don't know a lot about it. So, while I knew the name Earl Scruggs, I wasn't necessarily familiar with a lot of his music and his influence. To be honest, he was the guy who'd been featured on a couple of episodes of "The Beverly Hillbillies" and I think he was on "Hee Haw." But that's about where my familiarity ended.

As Scruggs took the stage last night, I wasn't sure what to expect. At first, he seemed a bit weak (he just turned 83). I wondered if he'd make it through the first two songs, much less the hour and a half of so that he entertained the crowd. He and his band (which included two of his sons) played a variety of songs from the long career Scruggs has enjoyed. It was all wonderful and like I said, it made an hour and a half seem like five minutes had passed. Scruggs and company brought the house down with the theme from "The Beverly Hillbillies" as well as the theme from "Bonnie and Clyde" (Foggy Mountain Breakdown).

But what impressed me was the talent of everyone on stage. Scruggs was great, but he was surrounded by superb talent, all of whom got a chance to showcase what they can do.

A great evening and the good part is--I've got five more concerts to look forward to this summer.

posted by Michael Hickerson at 6/22/2007 10:08:00 AM | |


Tish tagged me with a meme about our obsessions. It's pretty simply--just write about five things you obsess about.

If you're a regular reader, these five things shouldn't shock you too much.

1.

Doctor Who

- Fairly obvious as the number one choice and anyone who's been around me for more than ten minutes knows it. My favorite TV show of all-time and one I've taken a lot of interest in over the years. Thankfully the Internet came along so I can obsess about it with fellow fans rather than seeing the eyes glaze over of family and friends.



2. UT sports

- As I've said many times, I don't care if they're playing pick-up sticks against Florida or Bama, I will watch and I will want to win in the worst possible way. Football is probably the worst here as you can't get much better than game day for the Vols. That said, I love all things UT sports--women's basketball, men's basketball, baseball, softball, track, field, swimming, competitive underwater basket weaving...you get the idea.

3.

Star Trek

- Yes, I know two TV shows on the list. But you know,

Trek

was my first love before I found

Dr Who

. And I am fascinating by the original series, having seen all the eps many times and read all the behind the scenes books out there. I love the original novels that come out and read as many of them as interest me. And let us never forget I decided the time had come to take the plunge on that wacky new DVD format a few years ago when classic

Trek

was coming to DVD. I'd wanted all the original 79 commerically released and that's what I've got...I am hoping to share this love with my niece and nephew.



4. My family

- I am blessed to live within ten minutes of my immediate family. I am close enough to spoil my niece and nephew often and wouldn't trade that for anything. (Even now, when I've got strep throat from them...it's worth it). And to be near enough to my family to join them for dinner, catch a movie together or just help each other out when we need it is something that is a wonderful . It's an obsession, but I think this is a good one. Someone once told me that my neice and nephew are two of the most important people in the world to me--and they're right. They're two of several very important people in my life.



5. Reading

- Books are the first and best form of virtual reality out there. I love getting lost in the pages of a good book and have a big pile of books to be read--not only literally, but a list in my head. I have a constant list of things on reserve at the library and I get positively giddy when a new novel by a favorite author comes out. I am still wondering how I missed that Stephen King had a new book coming out last week...I must be slipping in my old age.

I'm not going to tag anyone for this...but if you want to join in, please do.

posted by Michael Hickerson at 6/19/2007 07:32:00 PM | |


If you missed last night's highly funny

Robot Chicken

parody/homage of the six

Star Wars

films, you can watch it here.

I highly recommend it.

I loved the scenes of Vader getting rid of Jar-Jar, only to be haunted by him. And the janitor who kept getting transferring to wherever someone was killed was also funny.

That said--I think my favorite part of the whole show was the "dubbing" on the scene in the Catnina from the original

Star Wars.

..

posted by Michael Hickerson at 6/18/2007 09:51:00 PM | |




If you missed last night's "Robot Chicken" homage spoofing of Star Wars, you missed one of the funniest half-hours of TV in a long time.



posted by Michael Hickerson at 6/18/2007 10:44:00 AM | |


A couple of days ago, a friend asked me my thoughts on the upcoming presidential election.

I have to admit, I responded with that using a question to answer a question, trying to get a feel for if we could have a healthy disagreement or if I said that I liked one candidate or another if I was going to get a long diatribe on why he or she was wrong and this disagreement would lead to us no longer being able to be passing acquaintancs, much less friends.

It seems these days that the world has become so polarized we can't even engage in a lively debate about the candidates or the big issues or even the differences between the various political parties.

At least that's how it seems sometimes.

Especially when you see a story like this one from Florida.

Residents of Broward County, Florida, may not get up-to-date information on hurricanes anymore, if Democrats on the County Commission have their way. In 2006, after recent hurricane devastation in 2004 and 2005, the County Commission made it a priority to have all hurricane information broadcast over the radio to the most listeners possible. At the time, and to this day, that radio station is WIOD, AM 610. On Tuesday, it came out that local Democrats don't want to renew the deal the county has with the station, because the station broadcasts Rush Limbaugh's talk show.

Stacy Ritter, formerly a Democratic member of the state Legislature, said she didn't want to support a radio station she says is out of step with local politics by giving it the contract to air hurricane information. "They have every right to speak," she said in an interview with the South Florida Sun-Sentinel. "But we don't have to do business with them."

Echoing Ritter's political concerns is another Commissioner, Ken Keechl. Keechl, formerly president of the Miami Dolphins gay Democratic club, served - along with Suzanne Gunzburger - on the board that tallied votes in the recounted 2000 presidential election.

After hearing about the move to have the radio station's emergency broadcast contract rejected, Limbaugh spoke out about the apparent partisanship that could lead to fewer people getting necessary emergency information. "They are politicizing the delivery of emergency news, which is non-partisan," he said on the air. "They are making weather a partisan issue."
Now, I can fully understand that if you're on one side of the aisle or another and you disagree with what Limbaugh says, you have the right not to do business with the station that airs his show. You're not required to sponsor his show or even listen to it.

That said, I am stunned at the whole--well, that station air Rush Limbaugh, so in response we won't use it as a emergency broadcast information station.

Is this basically a couple of zealot on one side of the aisle saying to people who listen to Rush--well, if the hurricane cames, you're not worth saving? Seems to me that is kind of the message being given here.

That said, I can't see why we can't all agree to disagree. Maybe I'm just old-fashioned or crazy...or both.

posted by Michael Hickerson at 6/15/2007 05:27:00 PM | |




Babyface


For those of you who haven't sampled

Rescue Me

yet, all I can say is you're missing one of the best shows on TV. The way the show effortlessly goes from serious drama to flat out comedy without missing a beat--it's almost Whedon-esque.

The fourth season began last night and already the show owns me.

I know that Keifer Sutherland was good last year in

24

, but you can't tell me Denis Leary wasn't better in season two. And last year, Leary was just on-fire (no pun intended).

It's nine months after we last saw Tommy Gavin. When we last left him, he was in a burning house, having been drugged by his crazy ex-girlfriend when he refused to give up his life as a firefighter and retire with her to Florida. Oh yeah, and his ex-wife was pregant with either his or his dead brother's baby. As the new season picks up, Tommy's living platonically with the ex-wife, taking care of their new son and going insane that his daugther is drinking, doing drugs and sleeping with a singer in a band. And he's the lead suspect for arson in the torching of Callie (the crazy ex)'s place on the beach. The one place Tommy escapes is at work--which it's interesting to see the family Tommy has with his firefighting crew and how he can open up them while he's totally unable to open up to his actual family. I've said it before and I'll say it again--Tommy Gavin is one of the most compelling, fascinating and best-realized characters on TV. You will love him, you will hate him, but you won't be able to take your eyes of the screen.

Seriously, give Leary an Emmy...he's that good.

The rest of the crew has issues of their own. Franco is still seeing Natalie, and dealing with her brother who is mentally challenged. I can't say what the brother calls Franco here, but it's still hysterical to hear him cuss out Franco. And the brother wants Franco to marry Natalie--but not because he loves his sister. Having his sister around is cramping his style with the ladies--including one particular lady at the center. Then, there's Shawn, married to Tommy's sister who has a big thing for porn. And she doesn't want to get rid of it...again, hysterial to see Shawn's reaction when he tries to watch it with her to share the hobby. Then there's Lou who is dating an ex-nun, who apparently is pretty insatiable.

It all sounds absurd and I guess on some level it is...but like I said, the show sells it all so well.

And then, the twist at the end...never saw it coming. Interesting new dynamic to things and it did what a good cliffhanger should do--left me anxious for more.

So, welcome back Rescue Me. This show is definitely a cure for the re-run doldrums of summer time. It's better than any reality show the networks can foist upon us and it's one I highly recommend...well, assuming you're over the age of 18 or 21. This one ain't for the kiddos....

posted by Michael Hickerson at 6/14/2007 02:35:00 PM | |






posted by Michael Hickerson at 6/14/2007 09:35:00 AM | |


Whenever anyone asks me what I like about living where I do, one of my first responses is the proximity to my neice and nephew. I love being close enough to them that every once in a while I can take them out for an afternoon with Uncle Michael.

I was able to do that last week, taking each of them out on their own separate afternoon for some fun with Uncle Michael. D and I went to the pool and enjoyed a fun afternoon of splashing in the pool and going down the slides (well, him more than me...there are adult slides at the Y, but I was not going to leave a three-year old to fend for himself while I climbed up the slide...that and it's hard on the knees to crawl up there. Yes, it's official, I'm getting old.) When I first went to pick him up, D wanted to make sure G was coming with us--until I said that it was only Uncle Michael and D time. At first, he looked kind of confused and bewildered....this lasted a tenth of a second and then he said, "You mean only you and me?" When I nodded, a big grin broke out on his face.

Of course, I did pay for it because when I said "Hi" to G, I got a dirty look. Good things look can't kill...

After our time at the pool, D wanted to head over to my house to eat some fruit snacks (Uncle Michael keeps them on hand) and watch Spider-Man cartoons. A few years ago, I picked up the box-set of Spider-Man cartoons from the 60s and he and I are slowly working our way through them.

As we watched Spider-Man battle the Lizard, Davis saw the graphic novel collection of Ultimate Spider-Man I'd checked out of the library. He grabbed it and insisted I read it to him. I was a bit wary of this because some of it could be a bit intense for him, so I steered him to parts of Spider-Man swinging around the city with his new girlfriend. Unfortunately, this lead to a page wherein Spider-Man kisses his new girlfriend.

D looked at the page and pointed. "Is that Spider-Man's girlfriend?"

"Yes, it is," I replied.

He looked at the page and then looked at me. "Uncle Michael, where's your girlfriend?"

"I don't have one, D," I said.

"Oh," he said, looking kind of perplexed. "Why not?"

Boy, if only I had the answser to that one, buddy....

I also can't help but wonder if my sister put him up that line of questioning....

Friday afternoon, I took G to see

Shrek III.

I'd promised her a while ago we'd go and see the new Shrek movie in the theater when it came out. Luckily when I went to pick her up, D was napping so I didn't have to endure any more dirty looks.

G and I made it to the theater, got our tickets and then got our popcorn and drinks. She got her own small popcorn and small Sprite, which seemed to please her. Then, we found our way to the theater and settled in for the show to begin. Now, here's the thing--we got tickets for the 2:30 show and I expected that it'd start up around 2:30. We took our seats at 2:34 and nothing yet....and the full show didn't even start until around 2:40.

I started to feel officially old as the previews came up--and the first one was for a PG-13 rated movie. It was for

Transformers

(which BTW the preview did nothing to make me want to run to a theater and see it when it comes out). It was kind of dark and scary. I looked over and G said, "This is scary. I don't like it. When is it over?" Luckily, it ended soon....and then we got at least five more trailers. To the point that even I was getting antsy for the film the start. Also, I'd say that of these other trailers, only two of them really went along with the age appropiate level that was going to see

Shrek.



I guess I'm officially an old fuddy-duddy now...but there you have it.

And this was before we got the three minute piece on how great the digitial system was that was showing us the movie. I could have done with a thirty-second piece saying it was being used and not had the last two plus minutes of people on the street talking about how great it was.

Finally, the show began and we both enjoyed--though I suspect G enjoyed it more than I did. Honestly, the latest

Shrek

is no where in the same leagues as the first two. I can only imagine how the fourth and fifth installments will be....

After the movie, we headed home with singing along to one of the songs on the radio (it was 94 FM, the Fish...so we're safe). I found out later that G told my mom that she liked the movie and even got her own popcorn and soda, but that she shouldn't have because "it was too expensive."

Thankfully, G made no inquiries into my social life.

posted by Michael Hickerson at 6/11/2007 03:19:00 PM | |


Earlier this week, Evo Terra announced he was leaving Farpoint Media.

Then, yesterday Brittney announced she had resigned as the head-blogger for Nashville is Talking.

And like that, suddenly the Internet becames a little bit less exciting and fun.

Both Evo and Brittney brought their own unique voices and perspective to the Internet. Both of them fostered a sense of community among podcasters and blog readers, respectively. Both of them had their fans, both of them had their detractors. Both of them conducted themselves with professionalism and never apologize for just being who they are, deep down. Both of them created a sense of community on the vast world wide web.

Both of them will be sorely missed.

I know they'll find other ways to share their voices with us. But for now, I give them both my thanks for the years of hard work they've put in. They made it look easy, but deep down I think we all knew they were working their butts off.

I hope your next venture is even more successful than the ones you've left. You have my thanks, my friendship and my well wishes for a bright and successful future.

posted by Michael Hickerson at 6/07/2007 02:58:00 PM | |


So, we can't muster up an audience for a quality show like

Veronica Mars,

but there are enough "fans" in the world to save

Jericho.



Yep, the apocolypse is right around the corner....

posted by Michael Hickerson at 6/07/2007 02:50:00 PM | |



Paris Hilton going to jail. Good grief, has there ever been more ink spilled on a meaningless story than this one? Seriously, can somebody give me one good reason she's famous? (And no, "those" videos don't count!)
Roger Clemens. I swear, every time I surf over to ESPN, we're getting a breaking update on Roger Clemens. "Today, Roger Clemens had a cheeseburger for lunch! How will this affect his return to the Yankees starting rotation?" While some of you may say this has to do with my lack of fandom for the Yankees, I can honestly say I wouldn't care which team Clemens was playing for....I'm sick of hearing about it. Why we have to devote five minutes of every SportsCenter to this stupidity and then only have three seconds to cover the Women's College World Series is beyond me. Seriously, can't we actually have some coverage of athletes actually playing a game?!?
Election 2008. A few days ago, a friend asked me if I was excited about any of the presidential candidates and I had to honestly reply I wasn't. It's not that I don't care about this, but seriously guys, it's so flippin' early. I thought the NFL pre-season started early, but this is giving it a run for the money. And we've still got a long way to go on this. (In case you were wondering, I was asked about my choice on who I'd vote for if the election were held today and I hold fast to my write-in campaign for Picard/Riker '08.)
Anything involving Lindsey Lohan. She's a good actress, but damn her life is out of control. Just leave the girl alone, people.


posted by Michael Hickerson at 6/06/2007 10:31:00 AM | |


I wasn't around when the Beatles decided to call it quits, but I wonder if the feeling I've got today about the depature of Evo Terra from the Farpoint Media family of podcasts is something similiar.

Evo (who last summer commented on the Middle Tennessee Bloggers and Podcasters plan to see Snakes on a Plane) announced on MySpace and the Wingin' It web site that he has severed all ties with Farpoint Media, effective immediately.

At first, I wondered if it were some kind of cruel joke Evo was putting us all on. After all, he and co-host Michael R. Minegae has decided to do a farewell tour for Wingin' It, culminating at the end of this year with a final episode. Surely he wouldn't decide to leave in the middle of his farewell tour. And we did have the episode a few weeks ago with the big "oh, we're changing format" joke that ended with Evo busting into the studio and putting things back on track.

But I'm afraid this apparently is not the case.

And it makes me kind of sad. I first discovered podcasts a couple of years ago, listening to PodCast Who. The show ran a promo for Michael and Evo's Slice of SciFi. It sounded interesting so I tuned in. Then I found out about Cover to Cover, which covered sci-fi and other genre books. Then I found Wingin' It. And I was hooked. There are a lot of other good podcasts out there, but honestly these three are my favorites. And a lot of that was the personality that is Evo Terra.

But he's gone now....

So, thanks to Evo for the fun and the memories. I wish you well in all your endeavors and I will be looking to see if you return to the podcasting airwaves in the near future.

Oh and I totally put your name in here a half dozen times so your filter that catches your name (Evo Terra) would pick it up and you could maybe read it.

posted by Michael Hickerson at 6/05/2007 08:44:00 AM | |


A couple of days ago, I reacted to the used book store owner in Kansas City who staged a book-burning to protest the fact that reading for pleasure is on the decline. In the post, I wondered how we can encourage people to start reading again--esp. those young readers who are consumed with the love of the Harry Potter books. I know I've seen a few articles in the past couple of weeks wondering what bookstores will do when the seventh and final volume comes out later this year.

Kat Coble had a nice post about it on her blog, a lot of which I agree with. Her post along with some comments here got my thinking.

Here's the thing--I've been reading for as long as I can remember and I have loved it all my life. Honestly, I cannot imagine my world without at least picking up a book and reading for at least 20 minutes a day.

To my mind, reading is the ultimate virutal reality experience. Yes, the author may put words on a page, but it takes a reader to make them come alive. It's the reader who will put his or her thoughts and experiences into the story, making the words on the page come alive and be vibrant and interesting. And the reading experience is never the same for any two people, which makes it one of the most unique and personal forms of entertainment on the market today. And no matter how far technology takes us, it always will be.

But how do we encourage people to share that love?

I realize that in today's world, a lot of us spent a lot of time at work reading--a lot of it done on a computer screen. And after eight hours of reading information, memos, spreasheets, etc., it could be difficult to feel much desire to pick up a book and do more reading. But I'd argue that work reading and reading for pleasure are two separate beasts--well, unless you enjoy reading spreadsheets full of data or memos in your spare time. Then, I think maybe you need some serious help.

Again, how do we get people to share the love of books?

Well, for one thing, we've got to stop this whole literary snob thing that goes on. I am a book-a-holic and I will admit I read my fair-share of media tie-in novels. If you look at my reading consumption for the past few years, you will see a good number of books that take place within media tie-in universes--mainly

Star Trek

and

Doctor Who.

I'd say a good quarter of the books I read are somehow media tie-in novels. And you know what--this is not a bad thing. Now, I'd never go out on a limb and call these books great literature, but they're still fun (for the most part) to read. And many times, when a media tie-in novel ties together several threads from a show in an interesting, new way it can be just as satisfying to me as one of the great literary giants pulling together his or her plot threads in some thick, stream-of-consiousness tome of literature.

The thing is--reading is supposed to be fun. Yes, it's an exercise for the mind and sometimes we need to stretch those muscles a bit. But we don't have to do that with every book we read. It's OK to read a book just because it seems like it'd be a fun way to pass a couple of hours or is based on something we know and like from television or a video-game.

Going along with that, we need to stop the snobbery that goes along with certain genres. I like that bookstores and libraries will put books of a certain kind together so I can easily find them, but that said, I get annoyed when people look down on an entire genre as having little or no literary merit. For example, science-fiction. I believe science-fiction is just like any other genre--you have some good books, you have some bad books. But to dismiss an entire genre becuase there's a book or two in there that are beneath your lofty standards is a bit silly. I think books should be judged solely on their own merit--not just by what genre they're in. I took a modern novel class in college and we actually read

Nueromancer

as part of the course. Why? Because it was a revolutionary modern novel....it just happened to be sci-fi.

Of course, there were some in the class who were upset and protested they didn't "get" all the science-fictiony stuff in the book....but I honestly think they missed the point of the whole exercise. And these were the same people weeks before who were gushing about

Beloved

and how great it was. To my mind, they're both in the same category of great books....they just come from different, unique genres.

I've read a lot of great sci-fi over the years and I can honestly say there a few books that I think should be put on the standard reading list for high school and college. But I bet they won't because they're sci-fi. (I think everyone should at least read

Dune

once in their lifetime, not just see the crappy movie versions).

That said, I think the publishing industry has some responsibilties here as well. I know as

Harry Potter 7

gets closer, we'll hear all kinds of reports on what is the "next"

Harry Potter

. Here's the thing--what was

Harry Potter

before Harry Potter? Can't we just enjoy a unique series and not have to find something that exactly emulates it for the young readers? I like the Harry Potter books, but I can't stand the

Eragon

series, which many called the next Harry Potter books (mainly because

Eragon

is essentially Star Wars with the names changed). Yes, if someone likes the wizardry and magic of Harry Potter, than another book that features similiar elements might be a good starting point...but why not also encourage them to read other, new things? After all, Harry Potter was new and different.

Along with this, I have to say we need more editors to start editing. Or to at least have the power to stand up to big name authors and let them know that just becuase they wrote 1500 pages, not every word is the greatest thing in the universe. I love Stephen King but for a while there, the man really had diharrea of the typewriter and I don't think he had an editor who would say "Steve, it's good, but we've got to edit this thing down a bit." Same thing for Tom Clancy. I will say this problem has been solved, at least by King. His past few novels show a good deal of editing and care and they read better for it. Don't get me wrong here--I love King and a longer Stephen King book is always appreciated. But only if it's longer for the right reasons.

Also, I really think we' ve got to get away from series-itus. This is probably more of a sci-fi issue than most other genres, but I think it applies. It seems as if every sci-fi or fantasy novel that comes out these days is the start of some epic 17 part storyline. Or worse yet--if the first one does well, it becomes part of a series, whether the story calls for it or not. Don't get me wrong here-- I love a good series of novels, but if you're going to print a series of novels, make sure when part seven comes out that part one is in print. Otherwise it makes reading seem like an exclusive club that only the cool can enter and if you came late to the party, oh well. Or make the novels loosely connected so you can read the second or third volume without having read the third and still not feel like you're missing something. (John Scalzi's

Old Man's War

trilogy is a fine example of how to do this right). And a note to publishers and writers--if you say that a series is going to be six books, don't pad it out to eight or nine just to increase the profits. I'm looking at your Robert Jordan. I can't and won't read the Wheel to Time series because a)I'm 10 billion pages behidn and b)more and more it appears he has no intnetion of ever finishing it.

So, those are some of my ideas. Anyone got any thing else to add?

posted by Michael Hickerson at 6/02/2007 10:37:00 AM | |


I gave into the promos and watched the first episode of

Pirate Master

last night.

It's not going to be appointment television is all I can say.

It's basically

Survivor

on a ship, only the power structure is pretty much more transparent.

The only interesting part was one of the guys appointed to walk the plank and leave the show tried an end-run where he stole the ship's two compasses and said if he got voted off, he'd take them with him. He was then voted off by unanimous vote.

It was almost worth the hour of my life to see the look on his face of stunned disbelief...

Labels: tv shows



posted by Michael Hickerson at 6/01/2007 04:46:00 PM | |


So, it's official:

Battlestar Galactica

is calling it quits after next season.

Which this is a bit of bittersweet news. It's bad because, well, no more new Battlestar

Galactica.

It's good becuase the creators can plan for the end and wrap up the series and the storylines. And having seen Ron Moore's work on bringing two

Star Trek

series to their conclusion, I have high hopes for what he'll do here.

I just wonder if SciFi will break up the next season into two chunks of 11 episodes each so they can maximize the hype for the final season.

Meanwhile, onto my all-time favorite show--

Doctor Who.

Seems the British tabloid

The Sun

is publishing rumors the BBC will pull the plug after next season (4th for the new show, 30th overall for the series). I've heard from several people about this, most of them in the "sky is falling" mode.

To which I have to say this--what they're reporting is the behind the scenes crew is not signed on past next year, esp. producer Russell T. Davies.

Doctor Who

has survived behind the scenes transitions before and could do so again if Davies decides four years running the show is enough. And I can't honestly see the BBC letting the show go right now. It's extremely popular in the UK and it's an iconic show. It's getting great ratings, selling well in sydnication and making a ton of money in the tie-in's. So, I don't see it going away any time soon....

And the rumor was reported by

The Sun

...not exactly a bastion of journalistic excellence.

posted by Michael Hickerson at 6/01/2007 09:21:00 AM | |

Follow me on Twitter!



Follow me on Twitter!




Recent Comments




Awards



Best Middle Tennessee Blogs
Web Sites I Visit
CrossWalk.com
Daily News Journal
Doctor Who News
Go Vols
Go Titans
The Tennessean
The Tennessean's Titans Coverage
Trek Today
TV Guide On-Line
Washington Post Redskins Coverage
USA Today
2007 Team Schedules
Tennessee Vols
Tennessee Titans
Washington Redskins
Favorite Authors on the Web
Orson Scott Card
Peter David's Blog
Keith R.A. DeCandido's Blog
Neil Gaiman
Elizabeth George
Philip Gulley
Stephen King
Donald Miller
Lisa Samson's Blog
Robert Whitlow
Musical Links
Carolyn Arends
Sherrie Austin
Cherryholmes
Lee Domann
Dust And Ashes
Fleming & John
Sara Groves
Jennifer Knapp
Jars of Clay
Carolyn Dawn Johnson
Cindy Morgan
The Monkees
Nickel Creek
Nothin' Fancy
Rebecca St. James
Ray Stevens
Steep Canyon Rangers
Williams and Clark Expedition
Rhonda Vincent and the Rage
Jaci Velasquez
Blogging Links



<< ? Blogaholics Anonymous # >>

My Blog Chalk

This is my blogchalk:
United States, Tennessee, Smyrna, English, Michael, Male, 31-35, Reading, Swimming laps.


You Are Visitor

Looking For Something Specific?