About me
Name: Michael
Location: Nashville, TN
E-mail me!
View My Complete Profile
100 Things About Me
My Facebook Profile
My Wish List
Syndicate Big Orange Michael
The Latest News on the Vols
Also For Your Reading Pleasure
The Rocky Top Brigade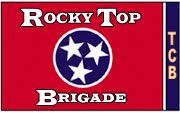 For Your Listening Pleasure (Podcasts)
Slice of SciFi
PodCulture
Two Insane Fans: The Statler and Waldorf of Doctor Who commentaries
Archives
04/01/2004 - 05/01/2004
05/01/2004 - 06/01/2004
06/01/2004 - 07/01/2004
07/01/2004 - 08/01/2004
08/01/2004 - 09/01/2004
09/01/2004 - 10/01/2004
10/01/2004 - 11/01/2004
11/01/2004 - 12/01/2004
12/01/2004 - 01/01/2005
01/01/2005 - 02/01/2005
02/01/2005 - 03/01/2005
03/01/2005 - 04/01/2005
04/01/2005 - 05/01/2005
05/01/2005 - 06/01/2005
06/01/2005 - 07/01/2005
07/01/2005 - 08/01/2005
08/01/2005 - 09/01/2005
09/01/2005 - 10/01/2005
10/01/2005 - 11/01/2005
11/01/2005 - 12/01/2005
12/01/2005 - 01/01/2006
01/01/2006 - 02/01/2006
02/01/2006 - 03/01/2006
03/01/2006 - 04/01/2006
04/01/2006 - 05/01/2006
05/01/2006 - 06/01/2006
06/01/2006 - 07/01/2006
07/01/2006 - 08/01/2006
08/01/2006 - 09/01/2006
09/01/2006 - 10/01/2006
10/01/2006 - 11/01/2006
11/01/2006 - 12/01/2006
12/01/2006 - 01/01/2007
01/01/2007 - 02/01/2007
02/01/2007 - 03/01/2007
03/01/2007 - 04/01/2007
04/01/2007 - 05/01/2007
05/01/2007 - 06/01/2007
06/01/2007 - 07/01/2007
07/01/2007 - 08/01/2007
08/01/2007 - 09/01/2007
09/01/2007 - 10/01/2007
10/01/2007 - 11/01/2007
11/01/2007 - 12/01/2007
12/01/2007 - 01/01/2008
01/01/2008 - 02/01/2008
02/01/2008 - 03/01/2008
03/01/2008 - 04/01/2008
04/01/2008 - 05/01/2008
05/01/2008 - 06/01/2008
06/01/2008 - 07/01/2008
07/01/2008 - 08/01/2008
08/01/2008 - 09/01/2008
09/01/2008 - 10/01/2008
10/01/2008 - 11/01/2008
11/01/2008 - 12/01/2008
12/01/2008 - 01/01/2009
01/01/2009 - 02/01/2009
02/01/2009 - 03/01/2009
03/01/2009 - 04/01/2009
04/01/2009 - 05/01/2009
05/01/2009 - 06/01/2009
06/01/2009 - 07/01/2009
07/01/2009 - 08/01/2009
08/01/2009 - 09/01/2009
09/01/2009 - 10/01/2009
10/01/2009 - 11/01/2009
11/01/2009 - 12/01/2009
12/01/2009 - 01/01/2010
01/01/2010 - 02/01/2010
02/01/2010 - 03/01/2010
03/01/2010 - 04/01/2010
04/01/2010 - 05/01/2010
05/01/2010 - 06/01/2010
06/01/2010 - 07/01/2010
07/01/2010 - 08/01/2010
08/01/2010 - 09/01/2010
09/01/2010 - 10/01/2010
10/01/2010 - 11/01/2010
11/01/2010 - 12/01/2010
12/01/2010 - 01/01/2011
01/01/2011 - 02/01/2011
02/01/2011 - 03/01/2011
03/01/2011 - 04/01/2011
04/01/2011 - 05/01/2011
05/01/2011 - 06/01/2011
06/01/2011 - 07/01/2011
07/01/2011 - 08/01/2011
08/01/2011 - 09/01/2011
09/01/2011 - 10/01/2011
10/01/2011 - 11/01/2011
11/01/2011 - 12/01/2011
12/01/2011 - 01/01/2012
01/01/2012 - 02/01/2012
02/01/2012 - 03/01/2012
03/01/2012 - 04/01/2012
04/01/2012 - 05/01/2012
05/01/2012 - 06/01/2012
06/01/2012 - 07/01/2012
07/01/2012 - 08/01/2012
08/01/2012 - 09/01/2012
09/01/2012 - 10/01/2012
08/01/2013 - 09/01/2013
10/01/2017 - 11/01/2017
11/01/2017 - 12/01/2017
On this morning's episode of Rick and Bubba, the guys interviewed Jason Spires. Spires is a passionate fan for the Alabama Crimson Tide, the L.A. Dodgers and the L.A. Lakers but has found himself missing one aspect of the rabid fandom in his life--an NFL team. So, he decided he'd pick one and began a quest to do so, including a
web site
and sending a letter trying to get various NFL teams to tell him why he should root for them.
He says that he started the web site for himself, his family and his buddies, but now he's got interest from several national media outlets, including the Evil Empire themselves, ESPN. In fact, he appeared yesterday on Outside the Lines to discuss his quest.
Listening to Jason talk about what he was looking for in a team got me thinking about some things that have been rolling around inside my head this past week--especially in light of how poorly my pro teams have fared so far this year.
The most interesting question is, what makes you a fan of this team over that team. For example, how did I come to love the Redskins and Titans so much and, at the same time, despise Dallas, Baltimore and San Francisco. As I've stated before, my love of the Redskins was born when my family lived near D.C. in the mid-80's and the team was making its first run under Joe Gibbs. My passion was lit when the Redskins won the Super Bowl for the first time and it's never really waned in that time. So, of course you can see why I'd choose to dislike the Cowboys so much since they are the natural rival to my favorite team.
Which brings up my relatively new love for the Titans. I'll admit this one took me a bit by surprise because when the Oilers came to Tennessee, I really didn't have much interest in them. I would watch games and I was happy they beat the Cowboys on Thanksgiving, but it was really their first season as the Titans that my interest began. That was the season they changed names, moved into the Coliseum and won a lot of games, including earning a berth in the Super Bowl. And while you can see a common theme here--teams going to the Super Bowl--I think it's deeper than that. Otherwise, I'd pick a new team every year and there is no way on this earth I will pull for the Patriots or Cowboys if they're in the Super Bowl. I think part of what endeared the Titans to me was that they embraced their new home and also realized they didn't need to compete with the college game for fan love and loyalty in the South. I've been to a few NFL games but the Titans is the only one that comes closest to capturing the spirit of going to a college game. I think their embracing that has helped a lot...plus they've got Mike Keith who is the best play by play guy in the NFL.
If we could clone him so he could call UT games on Saturday, I'd be really happy.
But back to my point...
Of course, an integral part of being a fan is loyalty to a team. For one thing, have you seen the price tag on the various articles of clothing for teams these days? That's one reason I can't see how band-wagon fans can afford to jump from team to team each year. Also, I don't see how they can really enjoy and savor your team being good if you haven't been through lean times. As incredible as the Titans' run was last year, it was even more fun for me because I'd watched a lot of games where we weren't very good and had a down year. It's the same feeling I hope to get someday again with the Redskins, though right now it's not looking too good.
In listening to Jason, he said that what he wants is to be loyal to one team and be a rabid fan for them. Which is why I pray he doesn't choose the Cowboys because the last thing we need is one more idiot Cowboys fans out there.
But it also raised another question for me--one that Clay Travis' book "On Rocky Top"raised. What is it about these teams that makes us care so much? Why do we get so up when they win and so down when they lose?
Why do we let three hours on a Saturday or Sunday afternoon cloud our outlook on the rest of the week?
And is Jason condemning himself to this when and if he picks his NFL team?
I'd certainly love to make a case that he should choose the Titans or the Redskins, but I hate to tell him that no matter who you pick, at some point they're going to break your hearts.
I just wish the Titans and Redskins could find a way to stop doing it every Sunday. Or at least that's how it's seemed this year...
posted by
Michael Hickerson
at
9/30/2009 02:00:00 PM
|
|


Redskins embarrass
Titans fumble chances away
Could be long year

I don't think the Titans are as bad as an 0-3 record would indicate but we've still got some huge, glaring issues on special teams and in the secondary. That and the fact that Kerry Collins couldn't connect on his final 15 or so passes.

As for the Redskins, I had a bad feeling heading into this game about how this could turn out. You never want your team to be the answer to future sports trivia questions along the lines of who did one of the worst teams in history break their losing streak against. Once again, it shows that fantasy football is best played among your friends and not with an actual NFL franchise.

And I have to ask something that relates to both teams, sort of. Were the Titans able to cover up a lot of issues last year because Albert Haynesworth was such a difference maker? Or was Albert such a difference maker because he had so many other talented players around him?

It makes some sense given that the Titans defense has taken a step back this year and that Albert isn't exactly tearing it up in D.C.

Labels: football



posted by Michael Hickerson at 9/28/2009 12:30:00 PM | |


Rocky Top happy
Vols get ugly win at home
Too close for comfort

Labels: tennessee football



posted by Michael Hickerson at 9/26/2009 10:01:00 PM | |


The bad habit the Vols have of playing up or down to their level of competition seems to be rearing its ugly head yet again.

After dominating Western Kentucky, the Vols have fallen back into old bad habits. It was apparent against UCLA and it was painfully apparent tonight against Ohio.

I want to be positive about the win and savor it. And there were some good things that happened, including the running game getting going and wearing down Ohio. But after last week's defensive showing against Florida, I must admit I'm a bit disappointed that we let their quarterback have a career night against us. I suppose I could and should take solace in the fact that it means we were stifling the run, but our defense was so dominant last week that I guess I'm wanting to see that every week now. Especially in the light of playing an opponent not up to the caliber of St. Tebow and Florida.

Oh well...at least we won.

Now we get ready to face a hot team in Auburn, whose offense is on a roll. I hope the defense that frustrated Western Kentucky and slowed down the vaunted St. Tebow shows up next week. We're gonna need it.

Labels: tennessee football



posted by Michael Hickerson at 9/26/2009 09:54:00 PM | |


So, the Vols went down to the Swamp over the weekend and weren't embarrassed on national television.

When you're the underdog by 29 and a half points and you only lose by ten, I guess you take the moral victories where you can.

Watching the game unfold Saturday, there were times I felt like the Vols had a chance to win. For example, if we had an offense that could have punched in in our first, sustained drive after our defense held the vaunted Tim Tebow to just three points, who knows. Maybe the Gators start to sweat a bit and the pressure of being number one causes them to stumble. It happened in 2001...

But the Vols didn't win the game, but ended up giving every other team in the SEC the way to beat Tim Tebow.

Interestingly, as the game ended, CBS sought out Lane Kiffin first for comment and not Urban Meyer. That had to rankle Meyer a bit, especially when Kiffin said he was proud of the effort but not satisfied because we didn't win. I'm still deciding how much I like Kiffin, but I do respect the fact that he has the desire to win the game and has a deeply competitive streak in him.

And I guess we all figured the war of words between Kiffin and Meyer would die down a bit. Apparently not so much.

Meyer's jealousy at not being the darling of the media in the SEC is starting to show. Really it was no win for Tim Tebow and Meyer last weekend. If they win by a ton, they're supposed to. If it's close, the Vols get a lot of credit. And you can tell that is rankling him based on his comments about how we weren't trying to win the game and that some of his players had the flu, so he called off the dogs. Which I suppose I could almost believe if it weren't for Meyer's track record of running up the score on people who have ticked him off or tried to make him look like a fool. (See last year's Tim Tebow vs. Georgia game).

And while at some point Kiffin will start having to back up his big words with results on the field, right now he's the darling of the SEC. How that translates into recruiting victories for the program, esp. in the state of Florida remains to be seen. And it will be especially interesting next year when Meyer and company have to come to Knoxville to play.

However, I do wish they'd quite sniping at each other. Last time I looked, both teams had games still on the horizon for the rest of this season and a lot of work left to do.

(And if you're wondering why I keep saying Tim Tebow instead of Florida, I am only emulating how the announcers called the game Saturday. Apaprently Tebow was playing every position on the field and is the only player that the Gators have. At least that's what you'd believe by listening to the broadcast. Of course, if we had to see any more shots of him having a tantrum or his lame choice of outfit for the Gator walk, I was going to hurl something at my TV.)

Labels: tennessee football



posted by Michael Hickerson at 9/23/2009 01:00:00 PM | |


Today's comments by former football coach Phil Fulmer, indicating that he's still upset about how he was let go as the head coach of the Vols last year, got me to thinking about a book I read recently. One that detailed everything that happened last season.


The 2008 football campaign is one that most University of Tennessee fans are eager to put behind them and forget about. It started off with great promise, only to see it all coming crashing down in a manner of weeks, leading to a free fall that saw the Vols drop from defending SEC East champs to the termination of long-time coach Phillip Fulmer.

When writer Clay Thomas agreed to write a book chronicling the season of the 2008 UT Volunteers football season, he had visions of a trip to Atlanta for the SEC title game and possibly the chance to celebrate the 10th anniversay for the 1998 national title by competiting for another one. Instead, what he got was the story of a season in turmoil and a program at a crossroads. And all of that is chronicled in his new book, "On Rocky Top: A Front-Row Seat to the End of an Era."

Thomas' chronicle of the 2008 season from a fan turned journalist perspective is a fascinating one. It may be hard for a lot of UT fans (myself included) to relive the horror that was last year. Thomas has some fascinating insights in the book, including one that stated he felt more comfortable in the stands, pulling for the team than he did on the sidelines watching as things unfolded. He also examines some of the aspects of the passionate fans--both himself and others--wondering if they know how the players view the games they play each Saturday and the impact what they say and how they act have on the players. Thomas talks to Arian Foster and his family at several points in the unfolding narrative, looking at how Foster entered the season with the chance to become the leading rusher in UT history and ended the season as a goat of sorts and possibly having his chances for an NFL career go up in flames.

But make no mistake that the focus of this book is Fulmer. Fulmer began the season as the dean of SEC coaches and was facing a crossroads. Despite making it to the title game three times in a decade, the Vols hadn't won an SEC title since 1998. He was also bringing in a new offensive coordinator, who was told he would be the next guy with Fulmer decided to retire in a few years.

And then the season began with a road loss to LSU and quickly spiralled out of control, leading to the moment when ahtletic director Mike Hamilton felt the time had come to replace Fulmer. One interesting chapter shows two boosters and their views on Fulmer and why he should be either allowed to stay and given time to right the ship or why he should be removed as head coach. Both sides have some interesting arguements and, in the end, it comes down to a decision of whether to go with your head or your heart in keeping or firing Fulmer. Hamilton looked at the bottom line with declining attendance and the lack of a bowl game on the horizon and made the call.

The chronicle of what happened is peppered by personal observations by Travis, wondering whye he cares so much about the team and its successes or failures. He also examines the growing trend of bloggers and Internet chat rooms, discussing not only Fulmer but also the players and their impact. And, along the way, Travis litters in some history of the Vols--not only their history as a team, but his own moments that defined him as a Vols fan.

Oh and he calls Urban Meyer a midgit wrestler, too. Pure gold, if you hate all things Florida.

The book weaves in stories of the impact Fulmer had both on the field and and off it. And it also makes you wonder if UT didn't sell out the last little bit of its old soul and that of the old SEC to try and become a national powerhouse by hiring Lane Kiffin.

If you've a UT fan, this is a must read. But I think the story and observations go deeper than that. If you're an SEC football fan or a college football fan, this is essential reading. The questions about the cost and price of winning and being a national powerhouse are shaking as well as the implications of the new hires at various schools around the SEC. Travis argues that a part of the identity of the South was lost when Fulmer was fired becuase he truly was one of the last of the old guard who attended the school he coached at and cares passionately about the program beyond the wins and losses. Again, read the chapters on the trainers or the man who drives the equipment to and from road games to see how Fulmer was more than just the guy who coached the team on Saturday afternoons and how great a loss his firing truly will be to the UT program long term.

Travis asks some hard questions and offers no easy answers in the book. But if you want to really get inside the program and understand a bit more of all that went on last year, then this is a must read.

Labels: tennessee football



posted by Michael Hickerson at 9/17/2009 03:00:00 PM | |


Coaches posturing
Ambush waits in the Swamp
2001 repeat?

Kiffin promised win
Will Vols deliver in the Swamp
Please sack Tebow

Florida ready
Can UT offer first true test?
Let's try Stevens

Labels: tennessee football



posted by Michael Hickerson at 9/17/2009 01:00:00 PM | |


Crompton regresses
Hardesty one yard short
Too many turnovers

posted by Michael Hickerson at 9/12/2009 09:29:00 PM | |


I've been sitting here, trying to figure out which is the more frustrating experience--opening the season with a loss to UCLA last year before having a romp at home or starting out with a romp at home before losing to UCLA.

Either way, I don't have a good feeling as we head into the Florida game next week....

It's the first stumble of the Lane Kiffin era and a pretty huge one. I think UCLA exposed a lot of weaknesses in our offense that you just know a good defense will have a field day with next week. And we failed in one of my hopes for the season--to begin the work of reclaiming Neyland Stadium as an intimidating place to play. I'll give the crowd credit for being into it, even when the offense wasn't exactly rewarding them for their cheers and passion.

After the offensive clinic we put on last week, our offense today was just plain offensive. Jonathan Crompton reverted to the form of last year, throwing interceptions and putting the defense in a bind time and again. Of course, I suppose we should be grateful that on the interceptions that he actually got the ball to someone since it seemed during long stretches of the game that he forgot his guys were in the orange uniforms. Maybe he was looking ahead to Florida next week when we'll be in the road white....I'm not sure. I realize that this is the guy's fourth offense in as many years, but at some point he has step up and do something and not be a liability. Too many times when a first down was needed, Crompton threw to no one....that was blindingly apparent on the last two plays by the Vols. He's even given a chance for redemption on the last play by an offsides by the Bruins and....he still does the same boneheaded error.

Of course, that would all be a minor point if the Vols had punched it in on the series before. I may not be a high-paid coach but when you've got a guy in Montario Hardesty who is pounding the rock and getting positive yards and leading the team, why do you sub him in and out with the freshman sensation who wasn't getting it done in crunch time during the game. And don't even get me started on his spin-move when he should have put his shoulder down and got the first down instead earlier in the quarter.

So, it appears the new era lasted exactly one week. And this week, it was back to the frustration, futility and gut wrenching of last year. Maybe it's just that it stings badly right now because I got my hopes up too high. But then again, it's UCLA, a second-rate team from the Pac 10 that the Vols should easily have handled both years.

And yet, two years in a row, we've got on out and laid an egg playing them.

I'm disappointed for a lot of reasons.

The biggest is that this new era looks a lot like the one we saw last year. And maybe, just maybe the problems that were cropping up last year weren't a certain as much to be placed at the feet of the coach who was let go.

One thing I will take away--the team seemed to be rallying and trying to come together several times. But I have to wonder how long the defense will put up with playing their guts out only for the offense to go three-and-out on multiple series before that boils over and creates some animosity between the two team units. I hope it doesn't happen.

Labels: tennessee football



posted by Michael Hickerson at 9/12/2009 08:13:00 PM | |


Eight years ago today, the world changed.

We all recall where we were that day when we first heard the news of what was unfolding in New York, Washington D.C. and at a field in Pennsylvania.

I can clearly recall the fear, the anger and the sense of utter helplessness at watching the events of the day unfold and then be shown over and over again as every station up and down the dial began to cut away from regular programming and show that haunting footage.

Eight years later, I thank God that no such attacks have occurred again on American soil. That we haven't had to go through such a horrific moment again. For that, I thank the men and women who serve in our military, our intelligence services and those leaders who have had to make decisions that probably keep them up at night sometimes. I have prayed for the victims of that day, for their families and for the men, women and families who are serving to keep our country safe.

And yet as I think back on that day and those times, I find myself also remembering a time when our country came together, putting aside our difference, united together. In just eight years, we seem to have forgotten many of the lessons learned that day--on all sides of the aisle. I also recall that we had people making decisions, personal ones about their relationship not only with the people of this world, but also with the Great I Am. We saw a multitude of people pouring into churches of every denomination to find meaning, to find hope, to try and find answers. We saw people making life-changing decisions and making promises.

I know I made them.

And yet, I look at myself and others and wonder--am I honoring those commitments and promises I made in the days and weeks following that horrific day in history?

It's a day to remember for all of us. And as I pause to remember what happened that day, I also pause to assess myself and make sure that I'm honoring the promises I made that day to a power that is higher than I could ever be.

posted by Michael Hickerson at 9/11/2009 02:00:00 PM | |


Watching the opening game of the NFL season last night, pitting the Steelers against the Titans, it was just a luxury to see a game that mattered after what seemed like an eternity of pre-season games.

Unfortunately, the Titans came up a bit short in this one, leaving six points on the field. Six points that could have meant the difference and won the game for us. All during the first half, I felt like we had some kind of hangover from the playoff game vs the Ravens last January. The Titans moved the ball but somehow managed to self-destruct when it came to finishing drives with points.

Speaking of flashbacks, I felt like the Titans defensively didn't make the right adjustments at half-time. For the first quarter and a half, the Titans were controlling the game defensively. And the, we reached the two minute warning of the first half and it seemed like the pressure that was being put on Big Ben was gone. We had at least two sacks before that two minute warning and none afterward. I'll give credit to the Steelers--they made the adjustments when the Titans shut down the running game and managed to find a way to move the ball and win the game.

That said, it was still painful to get so close and to see another near miracle finish for the Titans not break our way.

I'm still not convinced the NFL's overtime system is the best for the game. But I probably would love it if we'd won the toss....

Labels: Titans



posted by Michael Hickerson at 9/11/2009 06:57:00 AM | |


An article in yesterday's Daily News Journal caught my eye--it's about how the Linebaugh Library system is adding gaming consoles in an attempt to make the libraries social hubs for the community. I had heard rumblings about this plan before the article came out and I have to admit I'm all for anything that will help bring people--especially kids and young adults--to the library and help them kindle the passion for reading.

But call me a curmudgeon, but I don't exactly think adding video-games is the way to go about it.

Maybe I'm like all the nay-sayers who said adding Internet access to library branches would be a bad thing. But I really can't see how bringing in kids for a couple of quick games of Mario Kart is going to create any kind of new passion for reading. Seems to me they'll just pass up the shelves of books for the video game, play a couple of games and then head out again.

The article says the library wants to become a "social hub" of sorts. At this point, I have to wonder at what point they'll put in a coffee shop, complete with all the goodies you find at most bookstores these days.

"The modern library is really about more than just books," said Melissa Hiers, circulation clerk at Smyrna Library and co-writer of the grant that garnered the gaming systems. "We bring culture to the community, and video games are part of that culture."
And there's this.

For several years, a variety of other mediums for information have been offered, from video rentals and audiobooks to offering Internet access, Lee noted.

"One thing about the library is that we're an information center. It's our responsibility to provide knowledge," Lee said.

Gaming just seemed like a natural evolution of technology offerings at the library, and gaming is also a way to attract a younger crowd to the library, Lee said.
At a time when I see constant signs about how the library can't afford as many copies of new books as it did before due to budget cuts, I wonder if installing video-game systems is really the best use of resources. Part of my irritation comes in because, long ago, I signed up for a monthly newsletter, highlighting new science-fiction offerings. The newsletter is one that's national, but sent to my e-mail address with the Linebaugh Library system name and logo in it. But for the past few months, I've seen no less than two or three books on the list that sounded really interesting and that I would enjoy reading. Clicking on the button to reserve the book, I'm taken to the library catalog only to find out--ha, ha we don't have this book and apparently we have no plans to get it.

It's a cruel, cruel tease to those of us who enjoy using the library for its original purpose--checking out and reading good books.

I know that these are a niche offering and that it may not be the best use of library funds to pick up a book that only I and a few others might want to read. But if that's the case, then don't send out the newsletter each month. Or maybe you spend a few of those dollars on those new fangled video-game systems for some of these books. I have a strange feeling those are going to get a lot more wear and tear on them than the books will.

I'm sure I sound backward thinking and like that old guy who is yelling at those young whippersnappers to "get off my lawn." And it's not that I don't want to see more young people reading (and please, read something besides "Twilight." I can't tell you how often my heart breaks when I hear about kids who have read these books eighteen times each. There are sooooo many other GOOD books out there you could at least try). But I guess I don't see much point to the library having video game systems.

posted by Michael Hickerson at 9/09/2009 04:30:00 PM | |


Redemption time
Bruins come to Rocky Top
Vols will be ready

Labels: tennessee football



posted by Michael Hickerson at 9/09/2009 01:15:00 PM | |


I've noticed a lot of "professional" sports observers who, in discussing Tennessee's victory over Western Kentucky Saturday keeping adding the caveat, "Yes, but it's only Western Kentucky."

Or something along those lines.

I can understand that there's reason for guarded optimism and that any predictions of an undefeated season, an SEC championship and playing for the national title are a bit premature. But can't we just, for a few minutes, savor the fact that the Vols went out and beat a team they were supposed to beat by a good margin and looked pretty dominant in every phase of the game from the second quarter onward.

I think the fact that it took Western Kentucky until almost the end of the third quarter to earn their first first down (they got one on penalties) is pretty darn good, especially considering how the offense got off to such a slow start and the defense had to dam the potential loss of momentum early in the game.

I don't hear people talking about Florida beating down a much lesser team Saturday with such a caveat. Or maybe they are and I just am not hearing them since I tend to block out any discussion of Florida and their sainted quarterback.

One thing I did notice Saturday was a threat on Twitter, talking about the Vols' players acting like they'd been there before and not celebrating every good play they made. I think this stopped after the first quarter and if you've read Clay Travis' book, "On Rocky Top," about last season (thoughts on it to come later), you may understand why they were in such a mood to celebrate Saturday. Reading the book, you see that as hard as last season was on the fans, it was equally or more harsh for the players. After having that cloud hang over them for the past few months, I can see why they'd want to celebrate or enjoy something positive happening.

And don't forget that these are college kids who are supposed to have fun playing football. I'm pretty sure UT was having a lot of fun Saturday. WKU, probably not so much.

One good thing--at least there wasn't trash talking so severe that it led to punches being thrown like in the Boise State vs Oregon game.

Labels: tennessee football



posted by Michael Hickerson at 9/08/2009 01:00:00 PM | |


The Kiffin era is 1-0.

After a rocky first quarter in which it looked like both the defensive intensity and the offensive woes from last year had carried over, things got settle down in the second quarter and it was all downhill from there. Thankfully, the Hilltoppers weren't able to convert their early gifts into points and momentum or else we might have had a much, much different outcome to this game.

Instead, the Vols cranked it up, put the hammer down and rolled up the most points we've scored in a game since 2000.

As for the result, I'm pleased. I liked the intensity and focus the team showed.

That said, I think we've got some things to work on. A couple too many tipped passes and we still have no idea if Daniel Lincoln has improved at place kicker from last year. And one minor complaint. When the Vols got the ball back inside of two minutes up by 56, they didn't go to the win the game stance. That bothered me. It was over and it felt like they were padding stats for a fantasy football game.

I know that Florida or Alabama would probably do that...but we're not Florida or Alabama.

Oh well....

The Vols won their first opening day game in a couple of years and I'm going to relish it. Now it's time to get ready for a redemption game against UCLA.

Labels: tennessee football



posted by Michael Hickerson at 9/05/2009 02:32:00 PM | |


From this morning's

Chattanooga Times Free-Press

:


Labels: football



posted by Michael Hickerson at 9/05/2009 04:28:00 AM | |


You can talk about all the traditions that other schools have and all their various ways they open a game or bring their team onto the field.

But none of them can even come close to the Vols running through the T at the start of each home game.

Greatest moment in sports....

I found some video of the moment, but they don't capture the sheer power and majesty of the moment.





Tomorrow, the Vols run through the T for the first time this year. And a new era begins.



GO BIG ORANGE!!!!!!!!!!!!!!!!!!!

Labels: tennessee football



posted by Michael Hickerson at 9/04/2009 07:35:00 PM | |


New era begins
Time to take back Rocky Top
Fans optimistic

Labels: tennessee football



posted by Michael Hickerson at 9/01/2009 07:46:00 PM | |

Follow me on Twitter!



Follow me on Twitter!




Recent Comments




Awards



Best Middle Tennessee Blogs
Web Sites I Visit
CrossWalk.com
Daily News Journal
Doctor Who News
Go Vols
Go Titans
The Tennessean
The Tennessean's Titans Coverage
Trek Today
TV Guide On-Line
Washington Post Redskins Coverage
USA Today
2007 Team Schedules
Tennessee Vols
Tennessee Titans
Washington Redskins
Favorite Authors on the Web
Orson Scott Card
Peter David's Blog
Keith R.A. DeCandido's Blog
Neil Gaiman
Elizabeth George
Philip Gulley
Stephen King
Donald Miller
Lisa Samson's Blog
Robert Whitlow
Musical Links
Carolyn Arends
Sherrie Austin
Cherryholmes
Lee Domann
Dust And Ashes
Fleming & John
Sara Groves
Jennifer Knapp
Jars of Clay
Carolyn Dawn Johnson
Cindy Morgan
The Monkees
Nickel Creek
Nothin' Fancy
Rebecca St. James
Ray Stevens
Steep Canyon Rangers
Williams and Clark Expedition
Rhonda Vincent and the Rage
Jaci Velasquez
Blogging Links



<< ? Blogaholics Anonymous # >>

My Blog Chalk

This is my blogchalk:
United States, Tennessee, Smyrna, English, Michael, Male, 31-35, Reading, Swimming laps.


You Are Visitor

Looking For Something Specific?