My favorite niece went to her first day of "big girl school" yesterday. Yes, G was off to her first day of pre-school.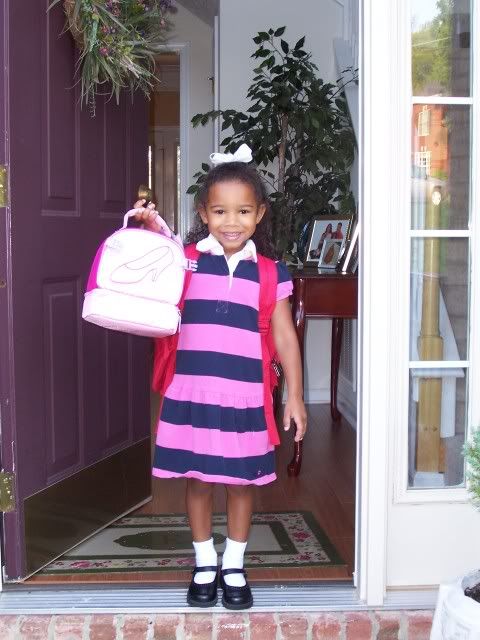 From what I've heard (I didn't get to see her last night to ask her about it personally), she loved and she likes her new teacher. And she's got a princess lunchbox, so life is good.
Seeing her head off the school reminds me of the excitement I used to have this time of year when I was in school. It was just that buzz of promise and new possibilities, of learning new things...of course, that usually wore off for me when we got the first homework assignment....
posted by
Michael Hickerson
at
8/11/2006 10:15:00 AM
|
|