So, I was at the bookstore this weekend (I know, huge shock) and I saw the latest edition of Maxim featured one of the girls from the upcoming epic
Snakes on a Plane
.
And since we all know my blog is all about hyping up the meet-up for
Snakes on a Plane
these days, I figured I'd include one of the pictures of Elsa Pataky, who plays someone in the film. I'm going to assume it's at least a woman threatened by a snake.
So, here you go...a little more hype and excitement for you. Oh yeah, and a cute girl in a bikini. You can never go wrong there...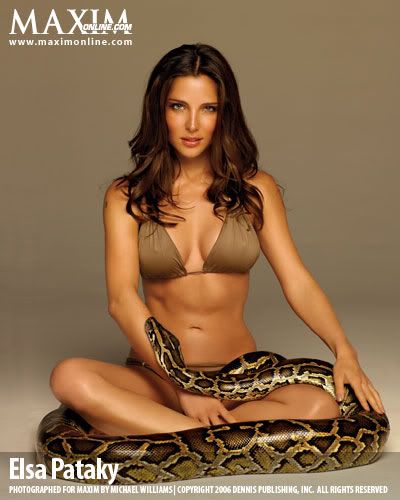 If you want to see more of Ms. Pataky,
you can do so here
.
posted by
Michael Hickerson
at
7/31/2006 10:24:00 PM
|
|