The University of Tennessee
unveiled six new logos
yesterday. Four of the new logos are shown here.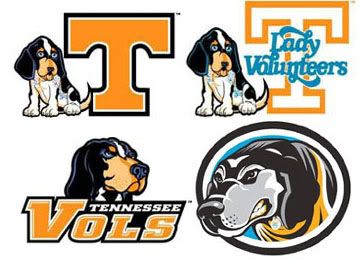 As you can see, all of these logos feature our mascot, Smokey, the blue tick hound. I have to admit that, at first, these logos didn't do much for me. But they're growing on me. Thankfully, these will not be used as official logos on things like football helmets. Instead, they are sticking with the power T, the way God intended it.
But the new logos will be available on a T-shirt or sweatshirt near you very, very soon!
posted by
Michael Hickerson
at
4/14/2005 04:12:00 PM
|
|