This month's Sync Magazine has an article about toys for big boys. Basically, they are the "guilty pleasure" toys that were denied to you as a kid.
Below are two pictures of the Adult-Sized Big Wheel (with a model showing their proper use)....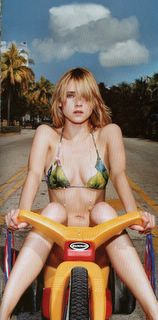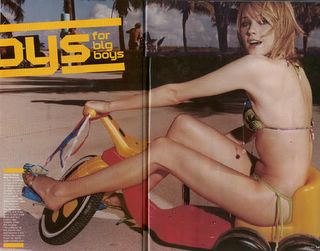 When I was little, I wore out a bunch of Big Wheels in my time, riding them around the neighborhood (back before I had a bicycle). My question is--I wonder how much a new Adult-Sized Big Wheel is?
And how much is the cute girl in a bikini upgrade to the Adult-Sized Big Wheel?
posted by
Michael Hickerson
at
4/29/2005 04:33:00 PM
|
|