Driving around the other day, Mark Howard brought up
this list from College Football News
. It lists what they think are the ten best traditions in college sports. And while the Vol Navy was included, they failed to address what is, by far, the best tradition in all of college sports and the one that signals that it's football time in Tennessee like none other. I refer, of course, to the Pride of the Southland forming the T and the team running through it onto the football field.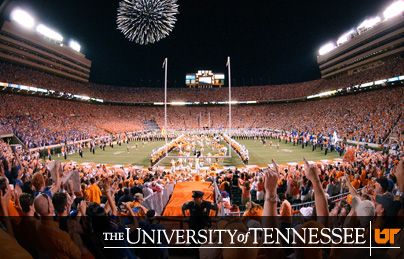 No better moment in sports anywhere, anytime. No ifs, ands or buts....
And I will get to see my team run through the T tomorrow as I head over to Knoxville for the game. I am excited!
GO BIG ORANGE!!!!!!!!!!!!!!!!!
posted by
Michael Hickerson
at
10/07/2005 03:50:00 PM
|
|